Spring break is back! We've put together this checklist to guide you through all the special events and things you don't want to miss when visiting Clearwater Marine Aquarium!
1. Visit Clearwater Beach — the #1 Beach in the United States, Again!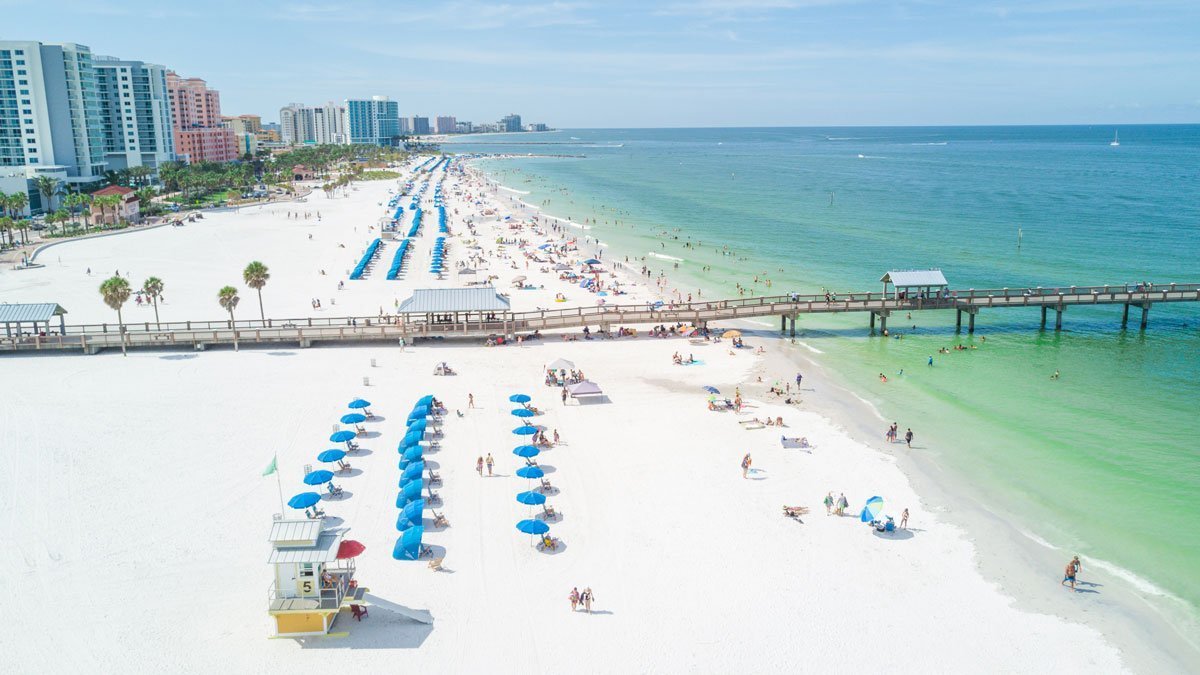 Clearwater Beach is less than a mile from Clearwater Marine Aquarium and was just named the number one beach in the U.S. for 2019 by TripAdvisor! The beautiful, white-sand beach has previously won the same Traveler's Choice Award in 2018 and 2016. It is also ranked #6 in the world now! Enjoy gulf coast sunsets and family-friendly activity around Pier 60 and the Beachwalk. Remember to keep the beach clean and practice ocean-friendly habits to protect marine life.
2. Stay in a Room Inspired by Marine Life
If you're staying near the beach, and we definitely recommend you do, consider booking rooms at one of our hotel partners, including the Winter the Dolphin themed room at the Wyndham Grand Clearwater Beach. We also recently introduced new rescued sea turtle themed rooms featuring Mavis from Dolphin Tale 2!
Traveler Tip: Many hotels offer courtesy shuttles to and from Clearwater Marine Aquarium.
3. Enjoy Sundown Special Admission and Extended Hours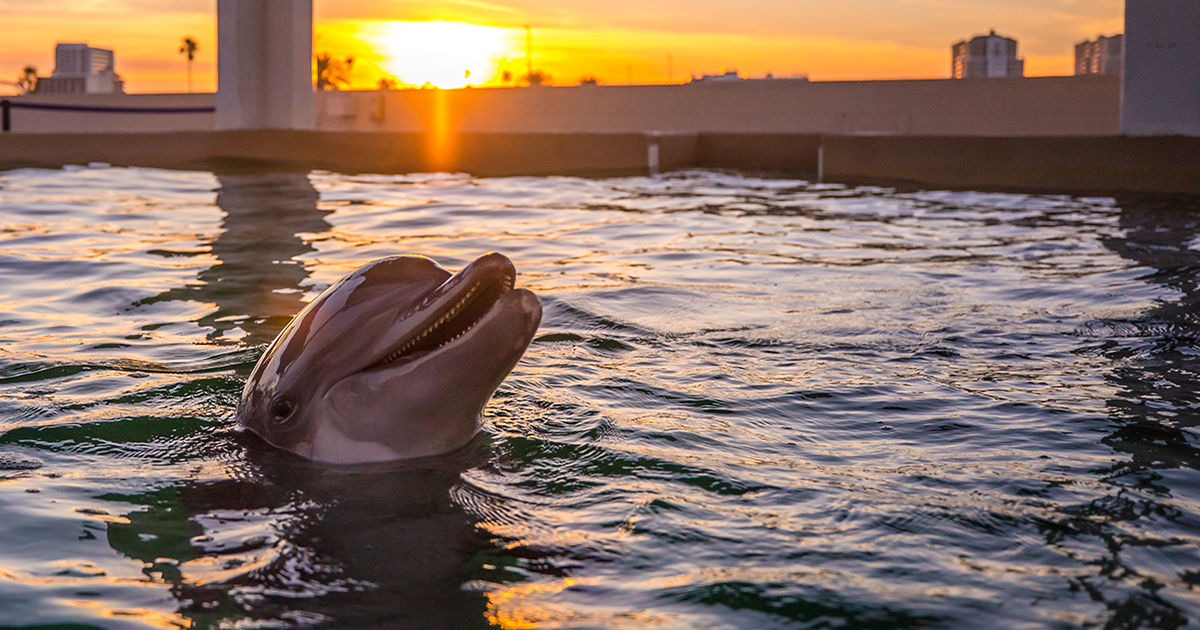 Spend more time at the beach, stay for beautiful sunsets, and enjoy Clearwater Marine Aquarium with extended hours presented by Hyatt Regency Clearwater Beach Resort & Spa. You can visit Winter and all the rescued animals at CMA with Sundown Special Admission for just $12.99 from 4 p.m. to 8 p.m. now through April 27!
Traveler Tip: Sundown Special Admission can be purchased at Ticketing or online in advance.
4. Relax on a Tropical Family Cruise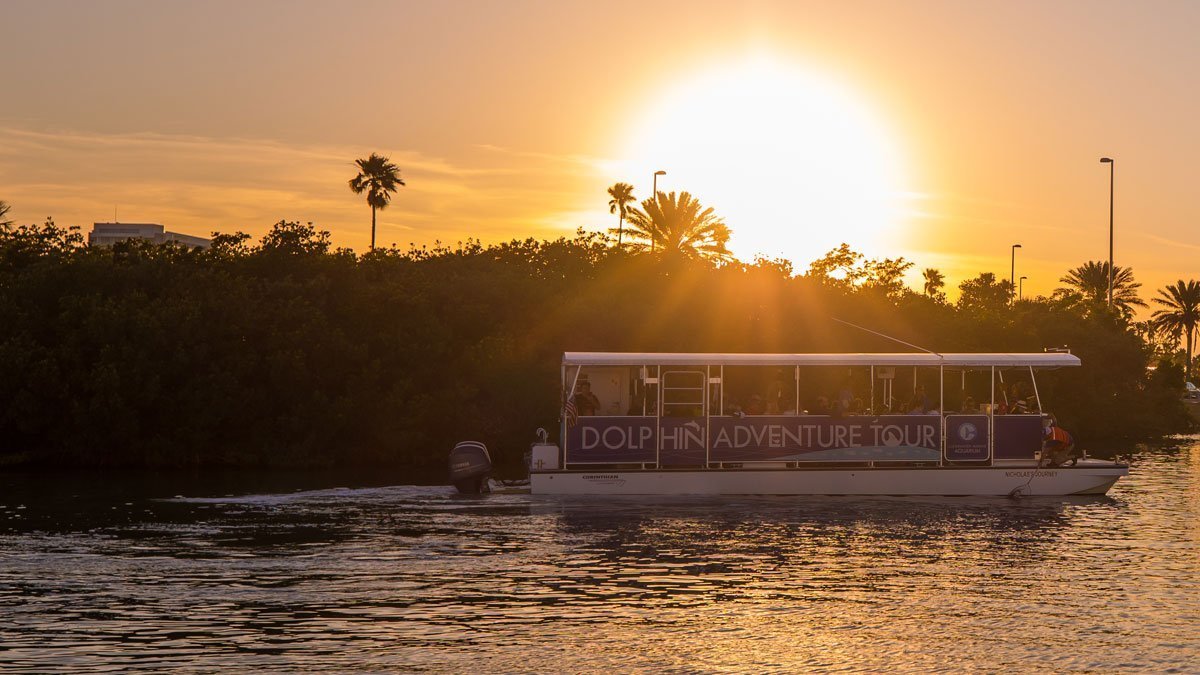 During extended Sundown Special hours, you can also enjoy a fun and family-friendly, tropical boat tour around beautiful Clearwater Bay. Get the opportunity to see local wildlife during the evening hours, participate in educational games and enjoy a relaxing voyage on the water with music and fun for the whole family.
Visiting earlier in the day? Enjoy the Sea Life Safari and Dolphin Adventure Tour every day!
Traveler Tip: Admission is not included or required with boat tours, but you can book a Tropical Family Cruise with Sundown Special Admission included at a discounted package price online.
5. Register for Spring Break Camps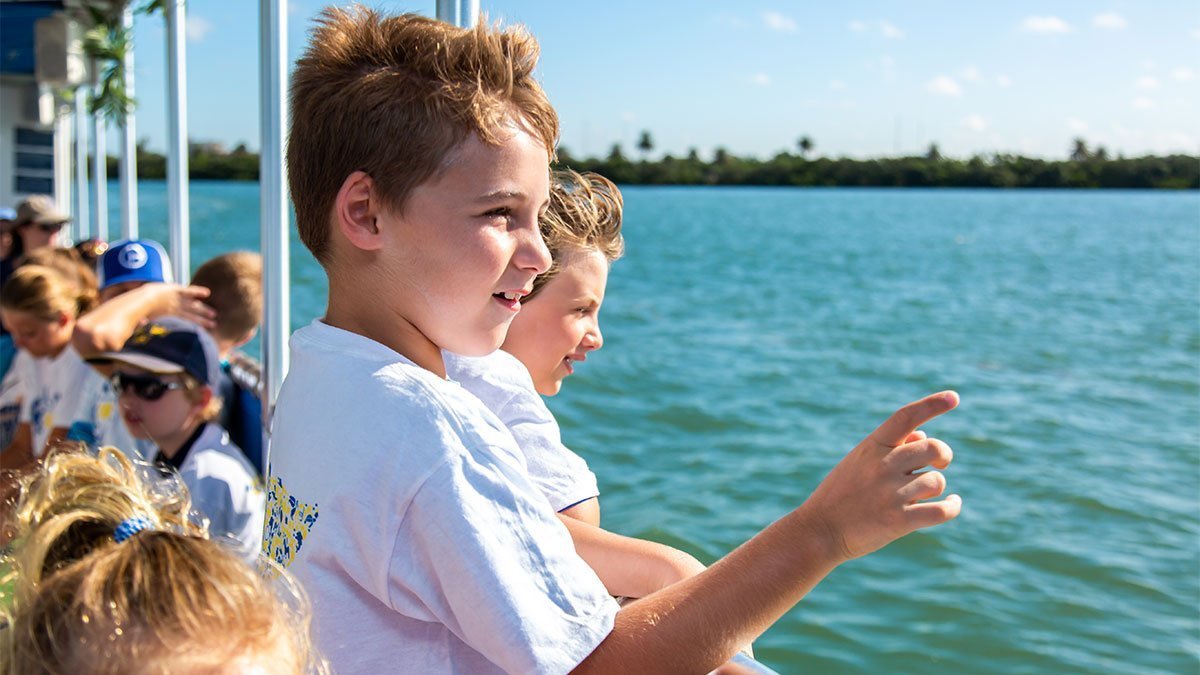 This spring, campers can board a Clearwater Marine Aquarium vessel and study the local ecosystem in Clearwater Bay while participating in plankton tows. Campers will also virtually journey from the CMA classrooms to the Florida Keys, Hawaii, the Great Lakes, and California to discover the various species that thrive in different ecosystems. Register for Spring and Summer Camps today!
Traveler Tip: There is also a year-round Student Shadow program available for older kids interested in a career in marine science.
6. Meet the New Residents at CMA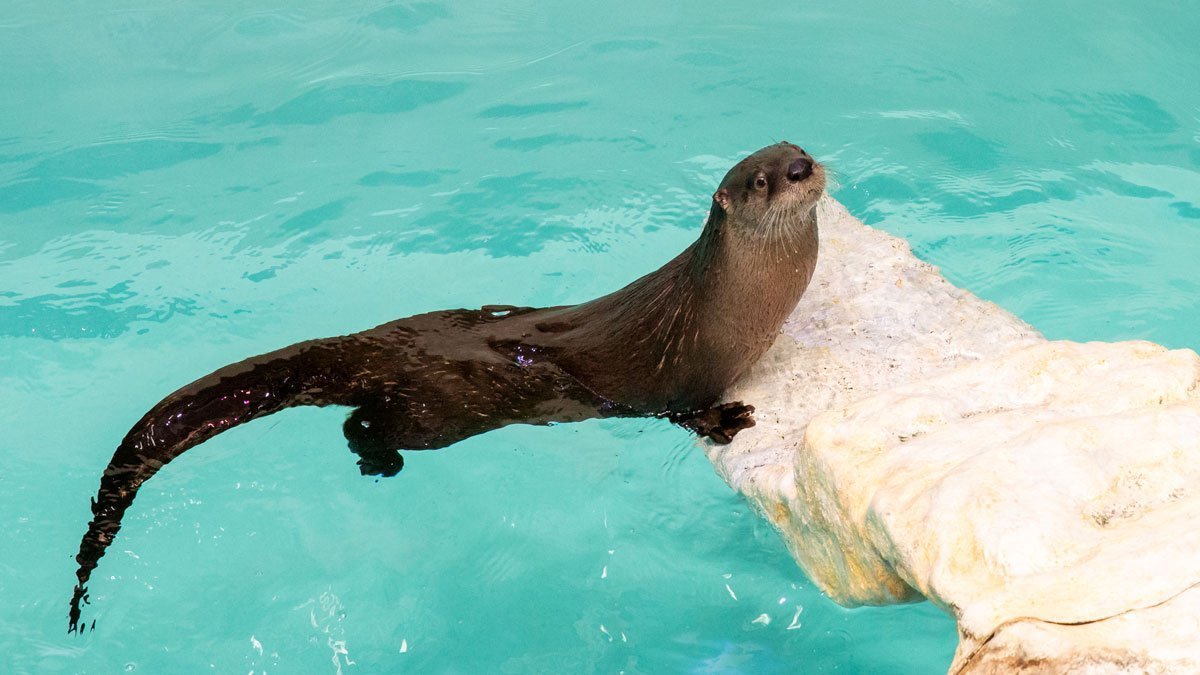 If you haven't visited CMA since last spring, you may not have met some of our newest resident animals yet. Stop by Otter Oasis and meet Boomer, a very energetic one-year-old river otter. Boomer is Walle's new companion, so you might see them swimming or playing together with their enrichment toys. Over in Turtle Bayou, you can meet CMA's youngest and smallest resident sea turtle, a blind loggerhead named Snorkel.
Traveler Tip: You can also find the most recent rescued sea turtles recovering in the marine animal hospital, including Kirby, a 200-pound loggerhead sea turtle.
7. See Rescued Reptiles at Reptilepalooza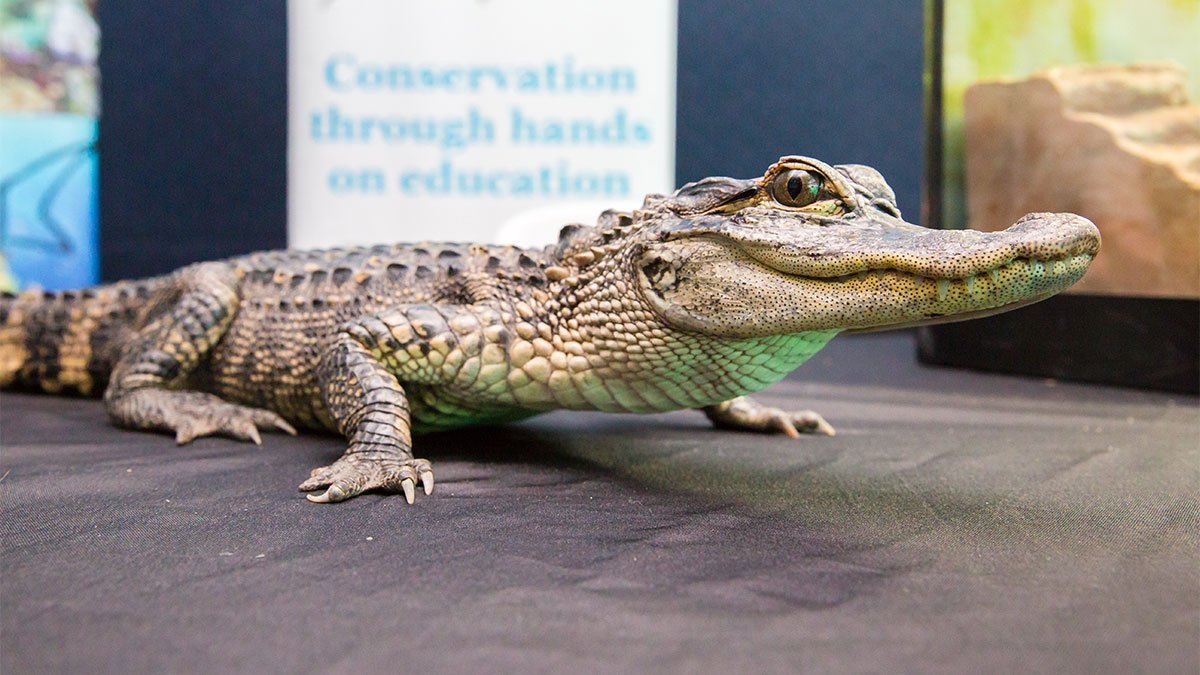 Learn all about reptiles during Reptilepalooza, a special live exhibit at CMA, March 9-10. Enjoy educational activities and see snakes, skinks, alligators and other rescued reptiles on select dates.
Traveler Tip: You can view all of the upcoming events at CMA on the event calendar.
8. Get in Splashing Distance
Get in splashing distance and meet our resident dolphins! Try one of our Animal Care Experiences and work closely with our Animal Care Team to learn what it takes to care for these amazing animals. Reserve your spot now, as these programs will sell out quickly!
Traveler Tip: The stingrays are also known to throw a splash party of their own at Stingray Beach, where you can safely touch them and also book a feeding opportunity.
9. See Wildlife on a Guided Kayak Adventure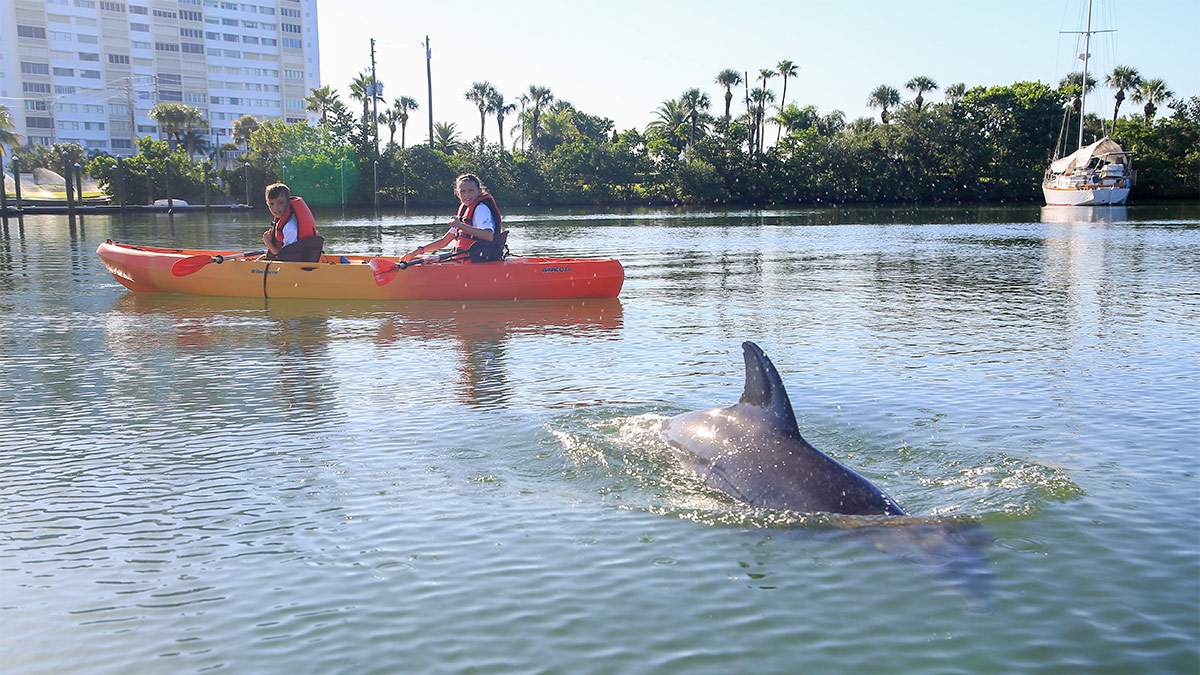 Spring is the perfect time to go on an aquatic adventure! Travel through local finger islands and get the opportunity to see local wildlife closeup as you glide by on a relaxing kayak journey guided by our experts. Learn more and schedule a kayak tour in advance.
Traveler Tip: Spring is a great opportunity to view baby dolphin calves in the wild.
10. Clean Up the Beach and Support Sea Turtle Conservation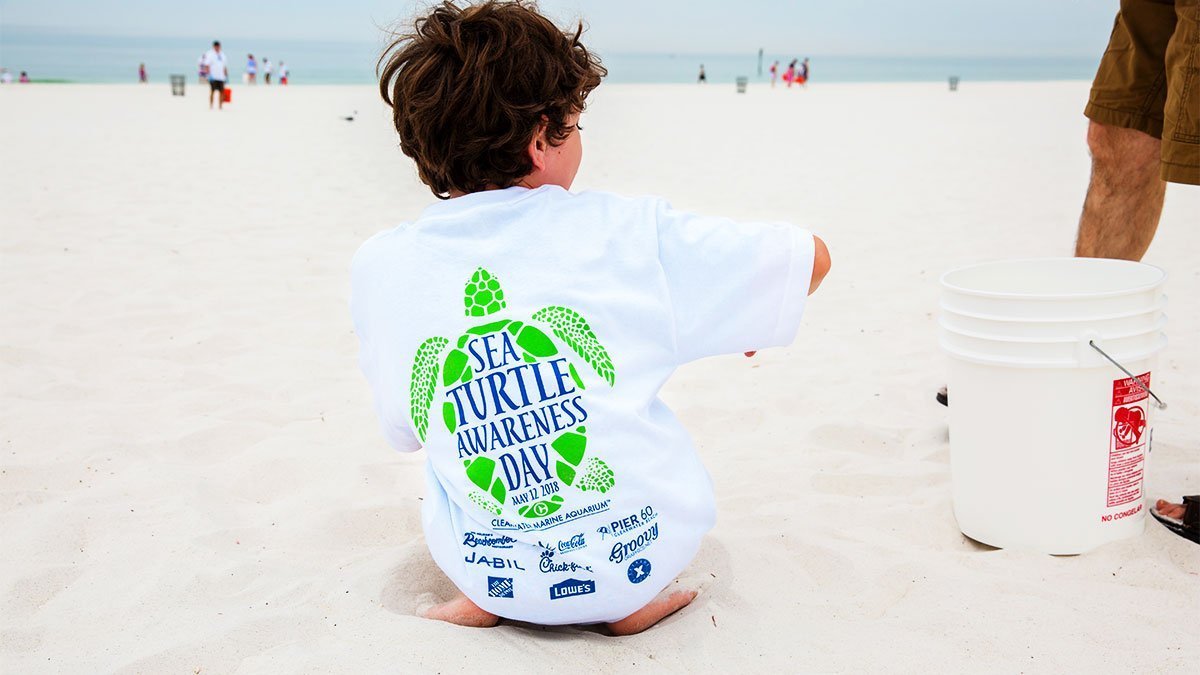 Join the CMA Sea Turtle Conservation Team on April 6 for a special day focused on sea turtle nesting and conservation at Pier 60 in Clearwater Beach! Learn what you can do to help protect these endangered marine animals and participate in coastal cleanup activities on the beach.
---
Spring is a beautiful time with wonderful weather and plenty of things to do, but remember it can also mean more traffic heading to Clearwater Beach. Make sure to plan your visit and allow extra time to get here and enjoy your day at CMA and the beach. Check out our Know Before You Go section for more tips and helpful information!