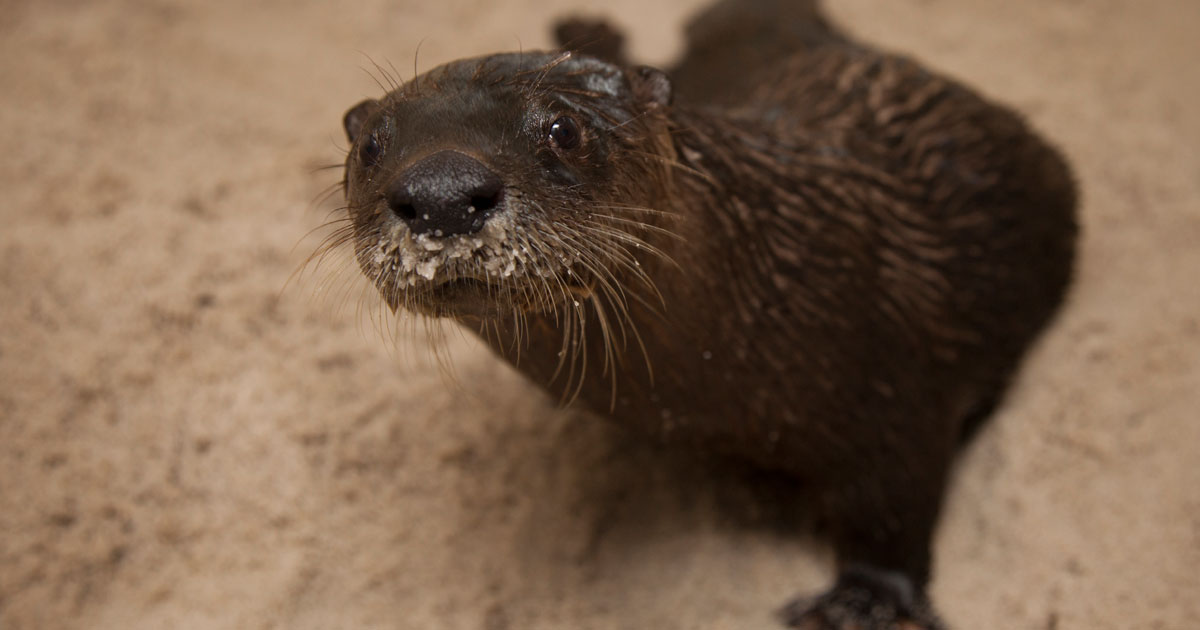 Clearwater Marine Aquarium mourns the loss of one of our family members, Cooper. Cooper was a 17-year-old North American river otter who brightened the lives of our team and guests. He inspired those who knew him with his spirit, determination and irresistible charm. Cooper was paralyzed in his rear legs due to injuries he sustained before his rescue in 2001, but he lived a long and beautiful life thanks to the amazing love and care he received from our team each and every day. He is forever part of our family, and he will be deeply missed by everyone.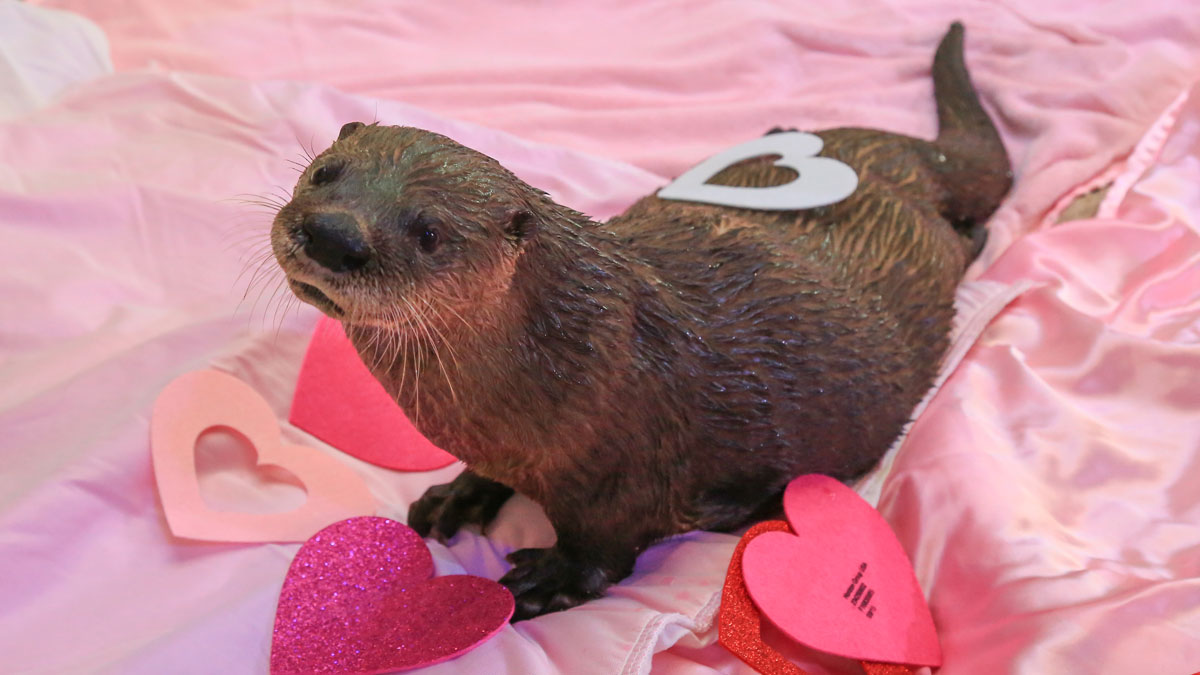 ---
Cooper was rescued and arrived at Clearwater Marine Aquarium on July 21, 2001, after being found in a private citizen's garage in St. Petersburg, Florida. The young male otter was named "Cooper" after longtime CMA supporters Tom and Sarah Cooper.
Cooper was severely dehydrated and emaciated at the time of his rescue. An extensive physical revealed more serious injuries. He had sustained abrasions and abscesses on his back, worn footpads and nails and partial paralysis in his rear legs. It was speculated he had been hit by a motor vehicle. Throughout his rehabilitation process, Cooper regained some mobility in his hind legs. He sustained permanent damage to his vertebra, which prevented him from walking properly, so he did not make a good candidate for release. Without being able to move around efficiently, he would have become an easy target for predators, such as coyotes, bobcats or alligators.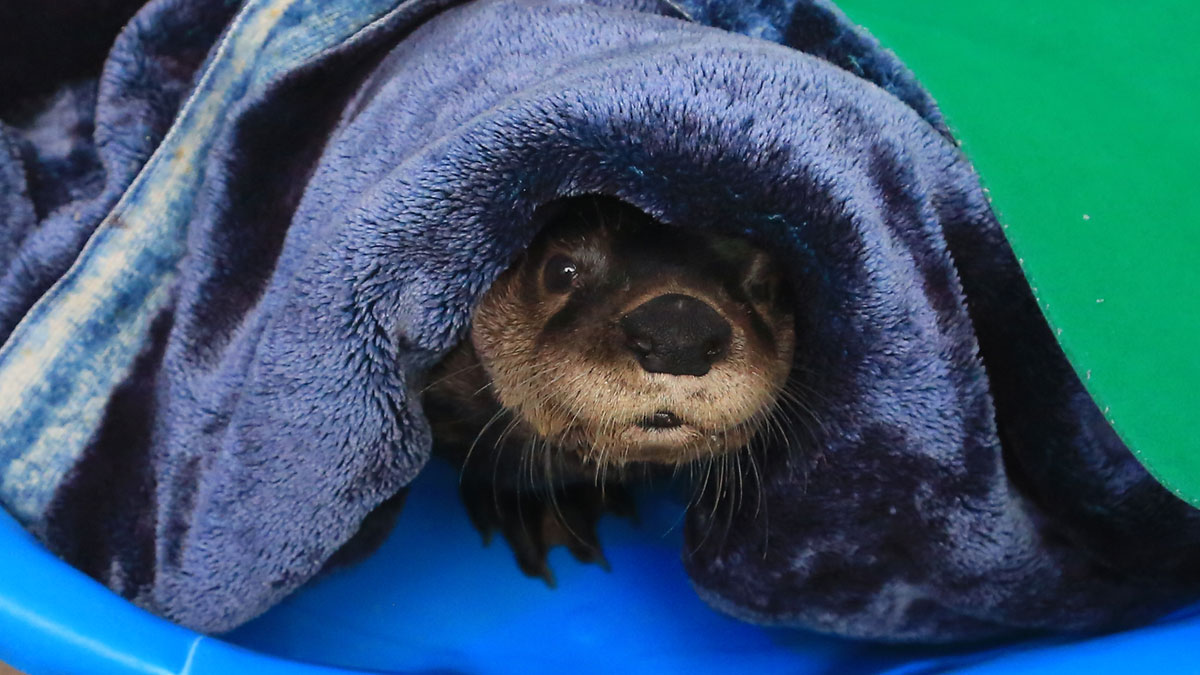 Cooper lived comfortably at CMA and was able to move around a habitat that had been modified to meet his needs. He enjoyed rubbing on his blankets and spending time arranging them, as he would have done in the wild to arrange grass or leaves. Cooper's animal care team examined him each day and provided daily exercise and enrichment for him. At 17 years old, he was the oldest resident otter at CMA, living beyond the life expectancy of river otters in the wild, despite his paralysis.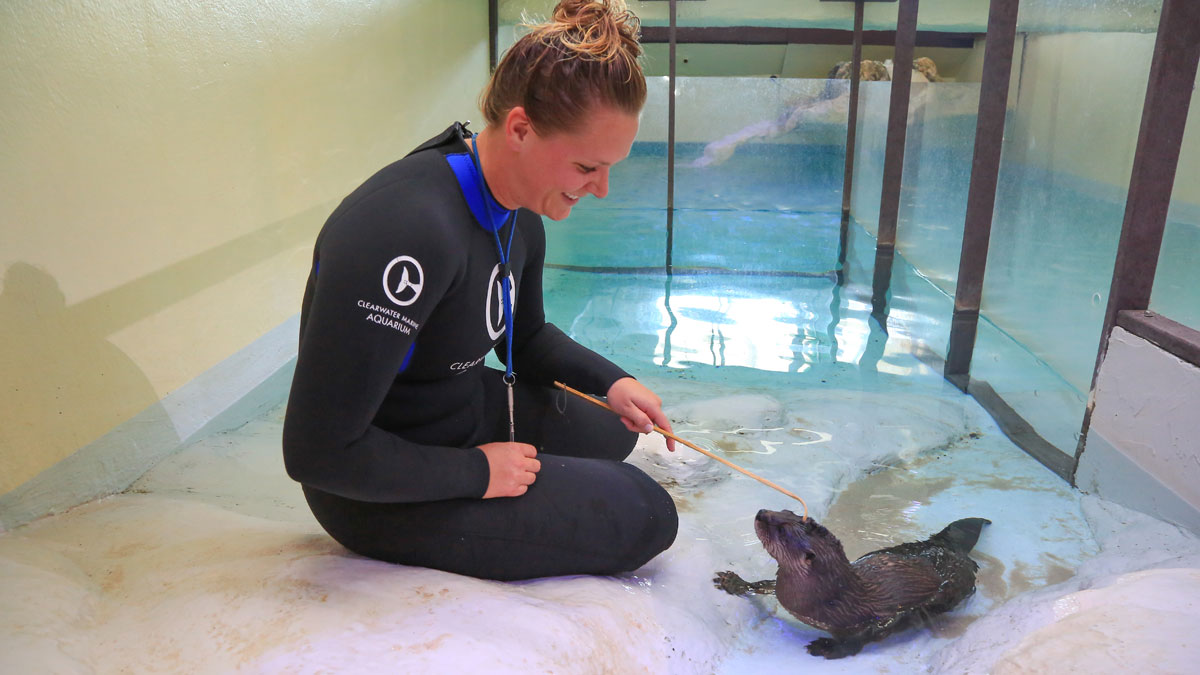 ---
Many of our team members, guests, and supporters have developed a deep bond with Cooper over the years. We hope that you take a moment to remember him with us and all the bright moments he brought to our lives. Cooper will forever live in our hearts.