Animal Care Experiences
Take a step closer to meet our resident animals and get the most from your visit! We recommend taking part in some of our hands-on Animal Care Experiences to learn how our team feeds, interacts with, and keeps our resident animals healthy. Each experience includes a photo with our animals!
Photo Opportunities
Take home some of the most memorable parts of your visit to Clearwater Marine Aquarium with these animal photo opportunities!
Presentation Schedule
Educational presentations will be available throughout the day.
Daily schedules may vary and are subject to change. Please check times and locations posted on digital signage when you arrive. Some presentations scheduled for the Dolphin Terrace may also be viewed at the underwater Window of Wonder on level 1 and vice versa.
Daily Schedule
11:15

am

Resident Dolphin Talk

11:45

am

Turtle Bayou Talk

12:00

pm

Resident Dolphin Talk

12:00

pm

Bio Fact Presentation

1:15

pm

Resident Dolphin Talk

2:00

pm

Resident Dolphin Talk

2:15

pm

Bio Fact Presentation

3:15

pm

Resident Dolphin Talk

3:45

pm

Turtle Bayou Talk

4:00

pm

Resident Dolphin Talk
---
Stingray Feeding Schedule:
10:45 am
12:15 pm
2:30 pm
4:00 pm
*All presentations and activities are subject to change due to scheduling or weather. Stingray Feeding food available for purchase at Guest Services. Limited quantities available.
Virtual Reality Tribute to Winter the Dolphin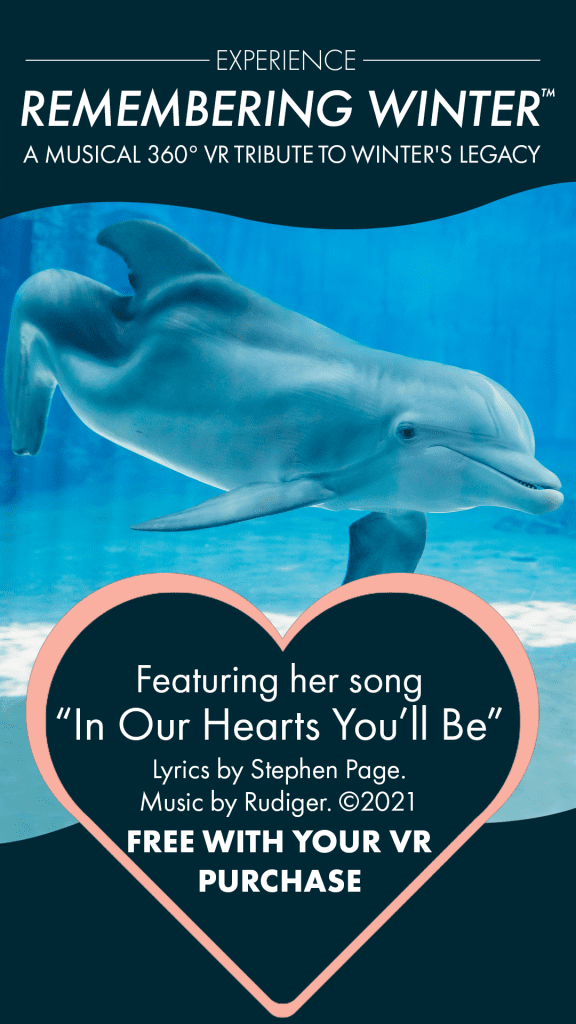 Winter the Dolphin was unlike any other. Winter has encouraged millions around the world through her remarkable rescue story. We want to honor her spirit and legacy by continuing to share her story. Whether you have visited CMA before and met Winter or always wanted to meet Winter, you now have the opportunity to experience our tribute to her.
The VR musical experience will feature her song "In Our Hearts, You'll Be" by Stephen Page. CMA's Virtual Reality Theater is an immersive experience that features state-of-the-art, motion platform VR technology that transports guests into a unique experience. This VR Experience is free with your VR purchase.