The Art of Marine Life
Special Exhibition
Exhibit Opening Date

November 11, 2023

Location

CMA Visitor Center – Level 4
Admission

ArtSea access included with aquarium admission.
Art Inspired by Marine Life Conservation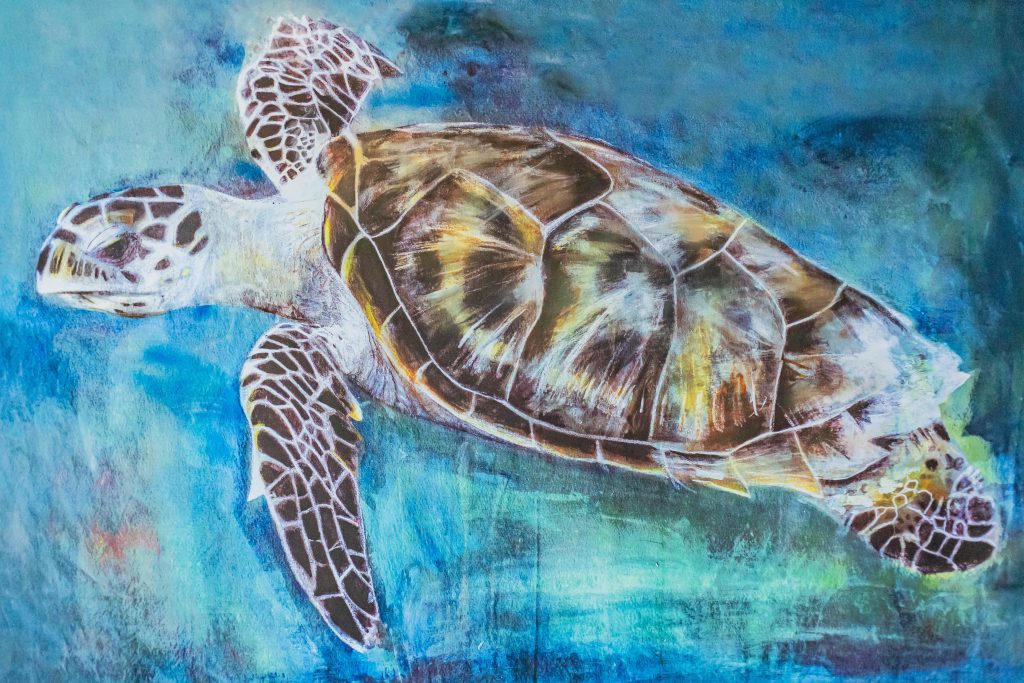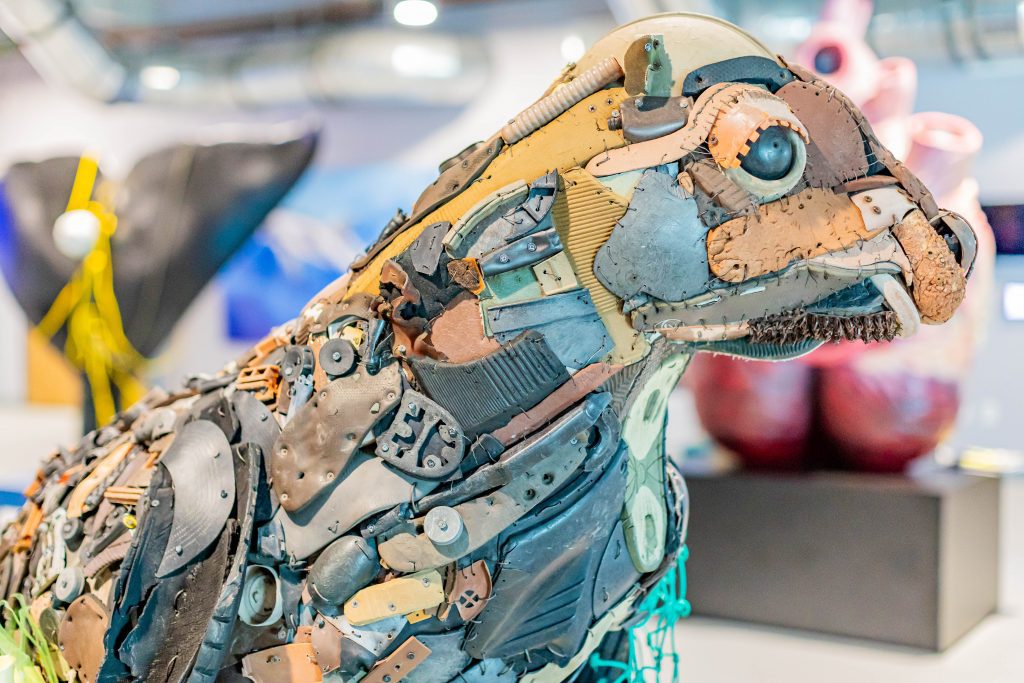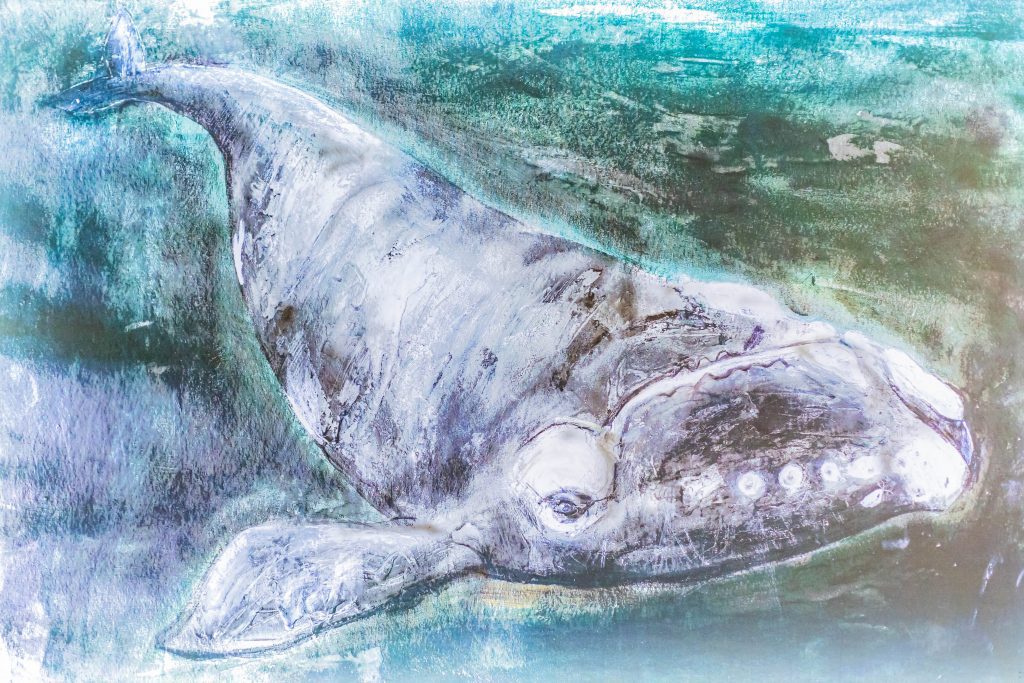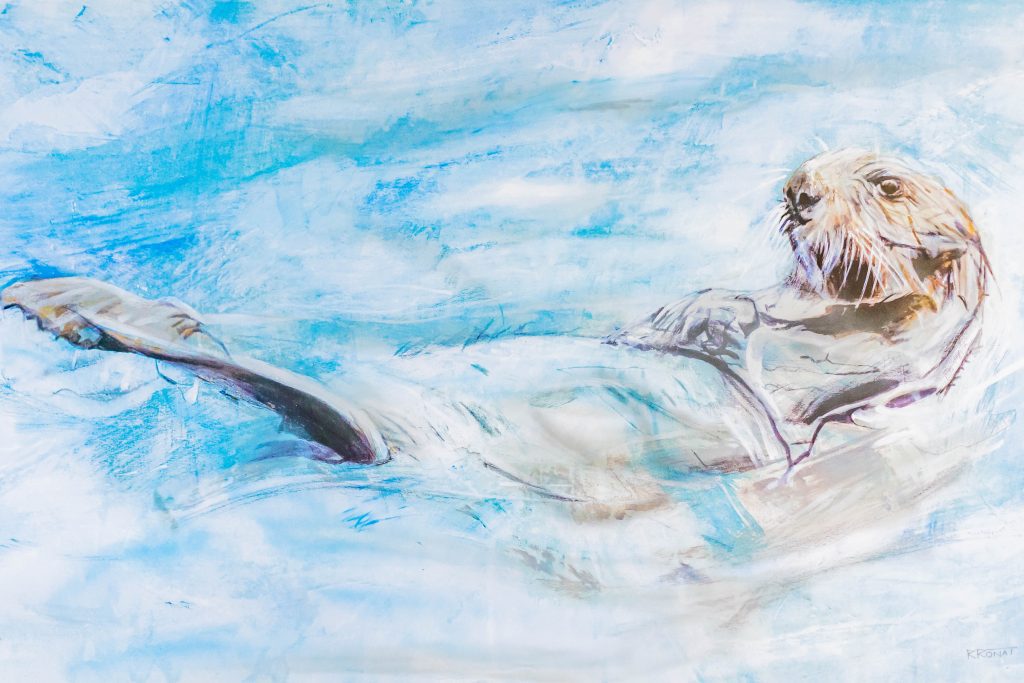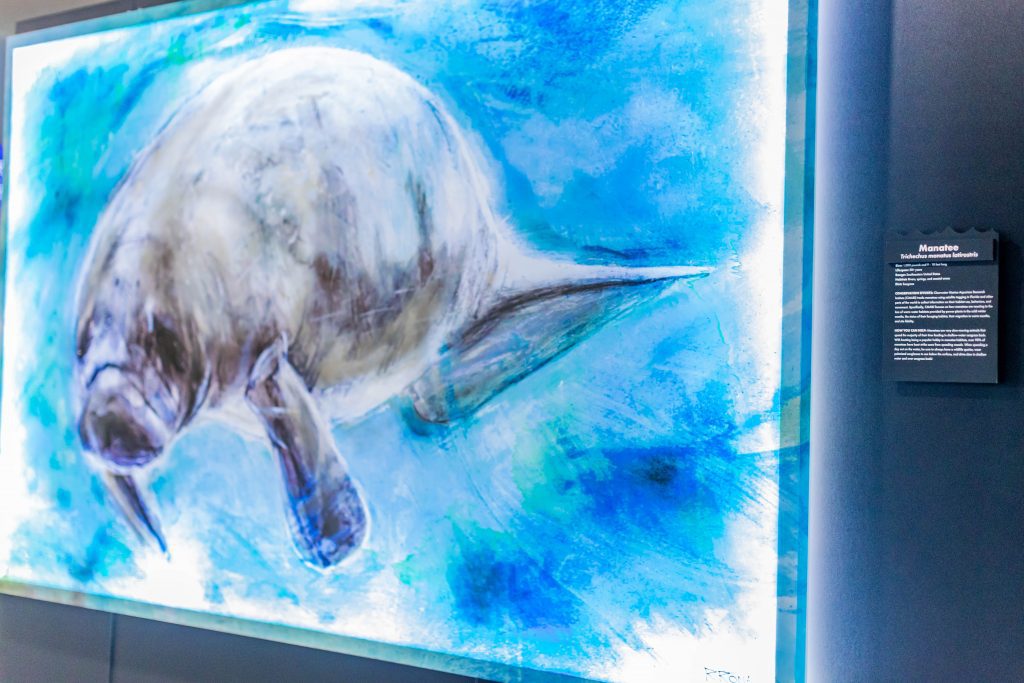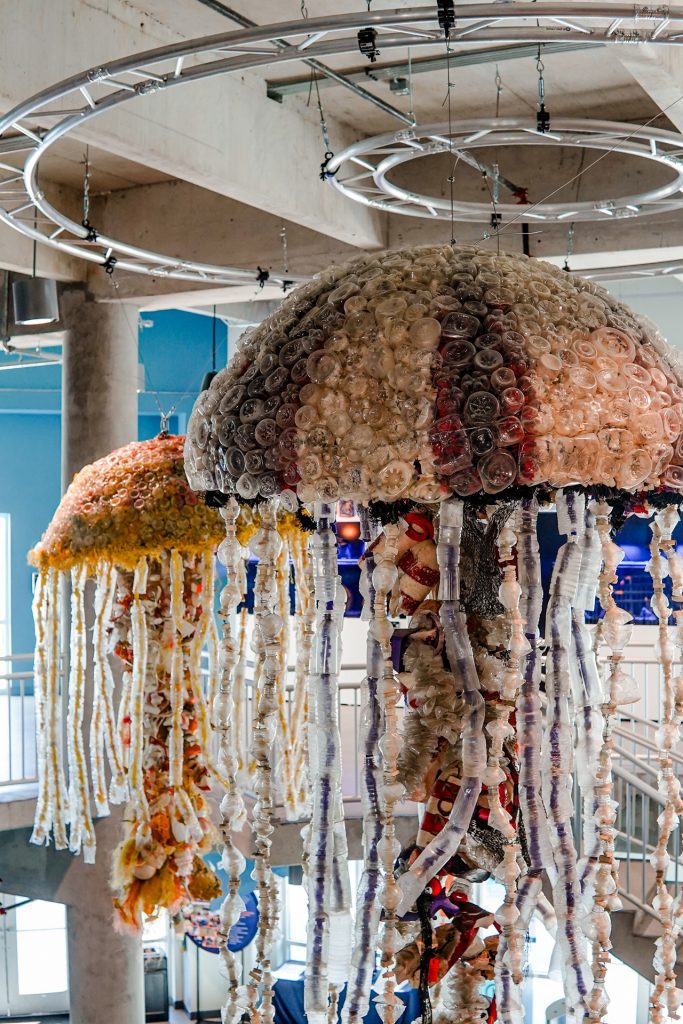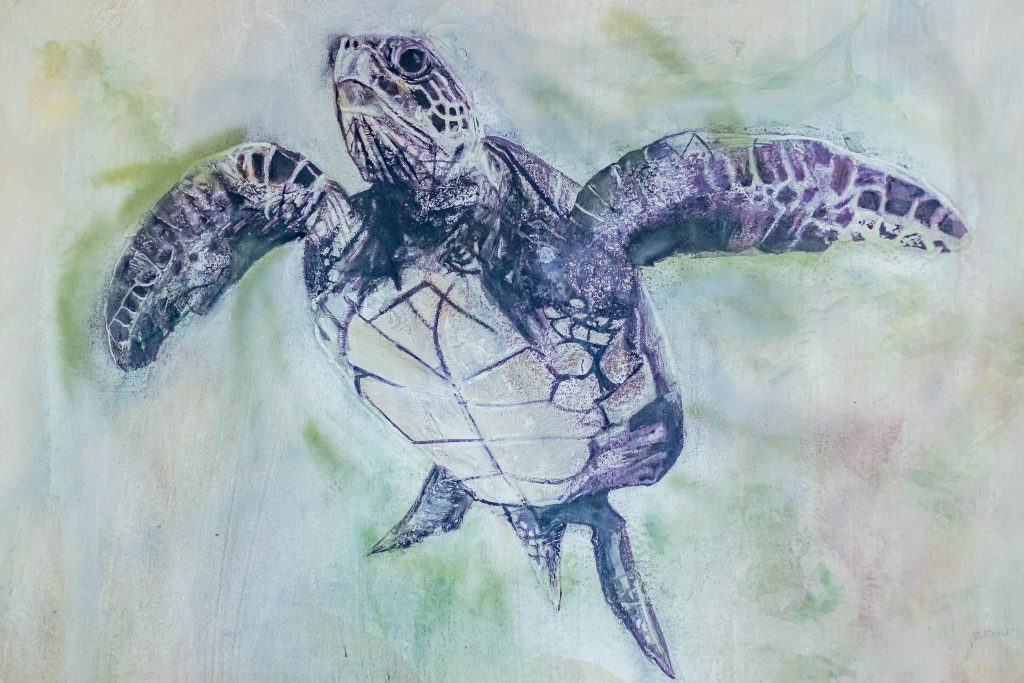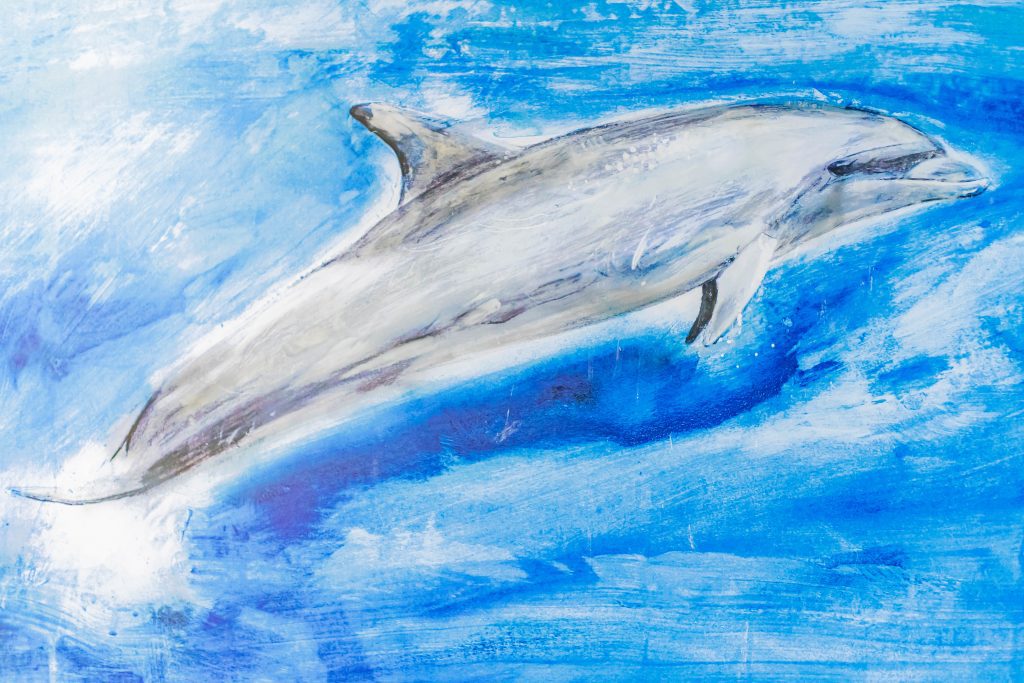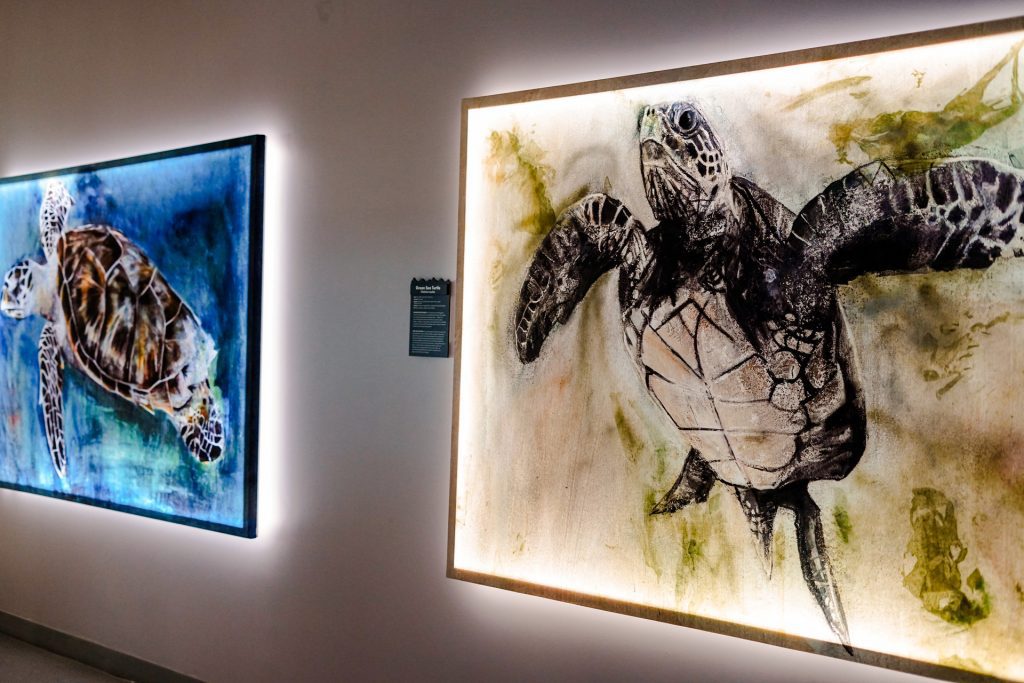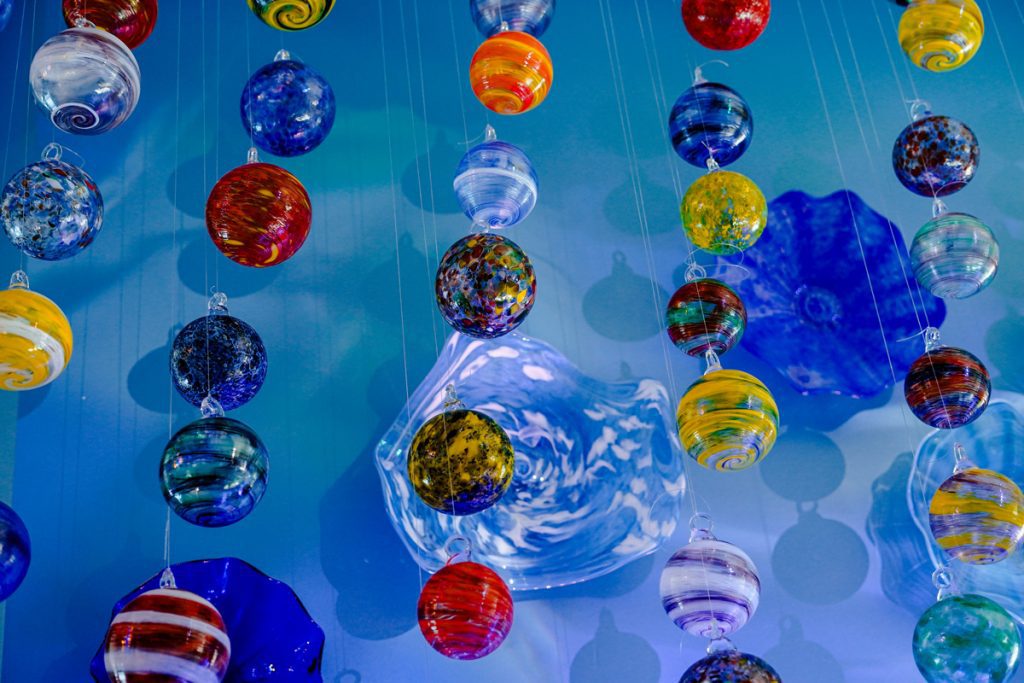 The ArtSEA Experience
Clearwater Marine Aquarium presents ArtSEA Conservation, an art exhibit featuring international, national and community artists to show the connection between art and marine conservation.
At Clearwater Marine Aquarium we are dedicated to conservation in everything we do. We see it as an art. Our staff – comprised of dedicated men and women who are researchers and scientists – have decades of experience. They are committed to marine life and the conservation of animals in the water that surrounds us.
CMA has partnered with artists and organizations that are aligned with the CMA mission and deeply committed to conservation.
The aquarium's fourth floor is transformed into an art gallery where illuminated marine animal paintings, sculptures and aquariums with art are on display along with videos featuring Clearwater Marine Aquarium Research Institute's fieldwork. Guests can see the beauty and value of protecting these incredible creatures.
Experience ArtSEA Conservation at Clearwater Marine Aquarium now!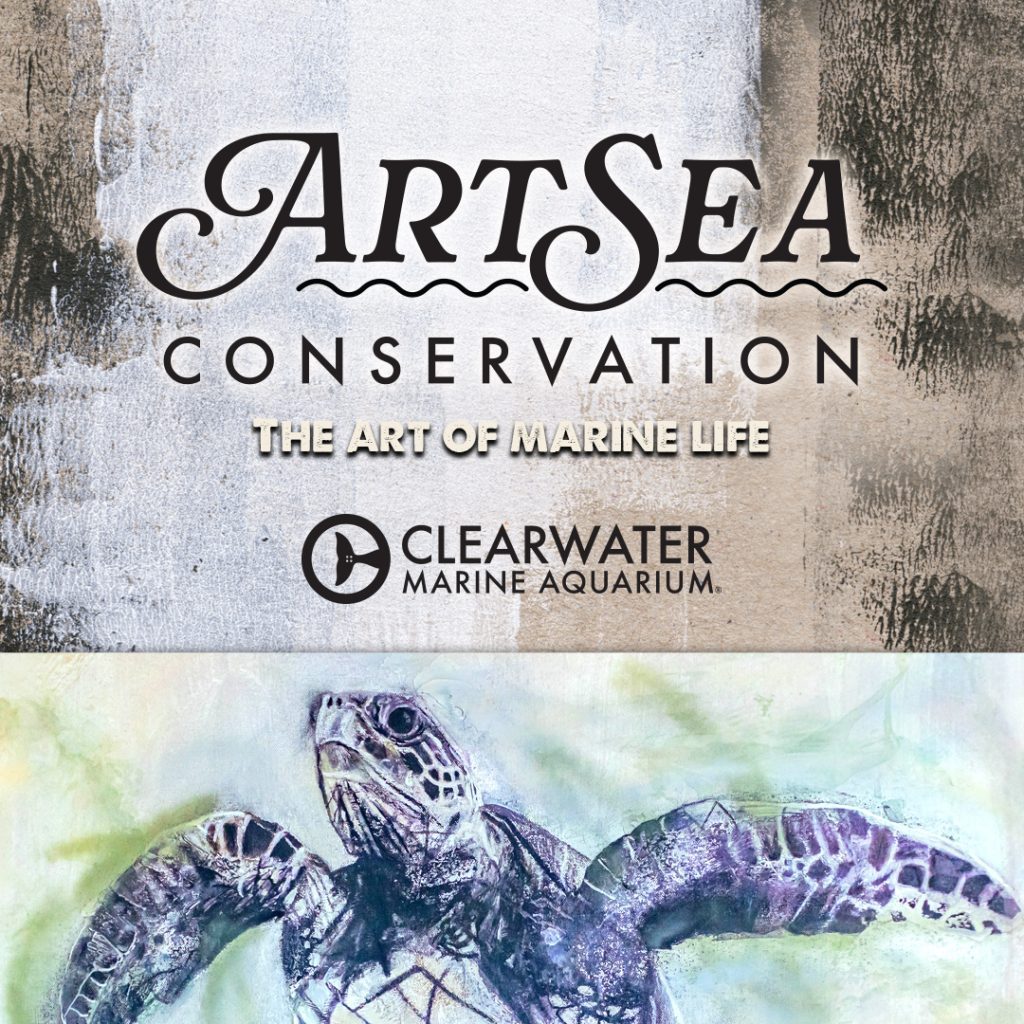 ArtSEA Exhibits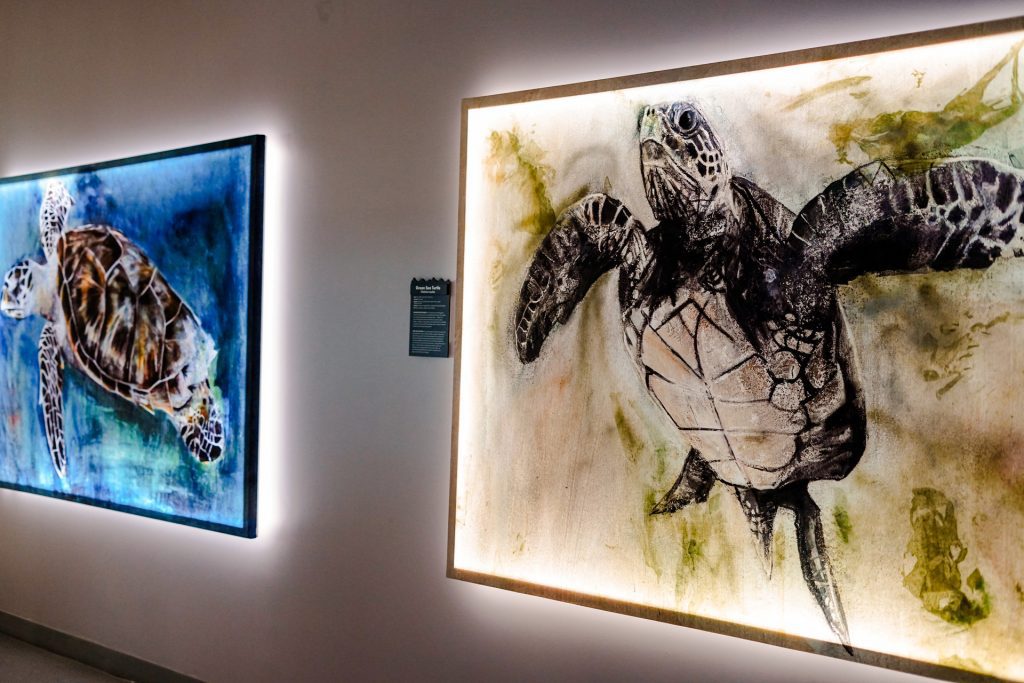 Project Holocene is an illuminated art exhibit focused on wild animal conservation by international artist Russel Ronat, which features eight-foot illuminated paintings with marine mammals including manatees, right whales, dolphins, sea turtles and sea otters.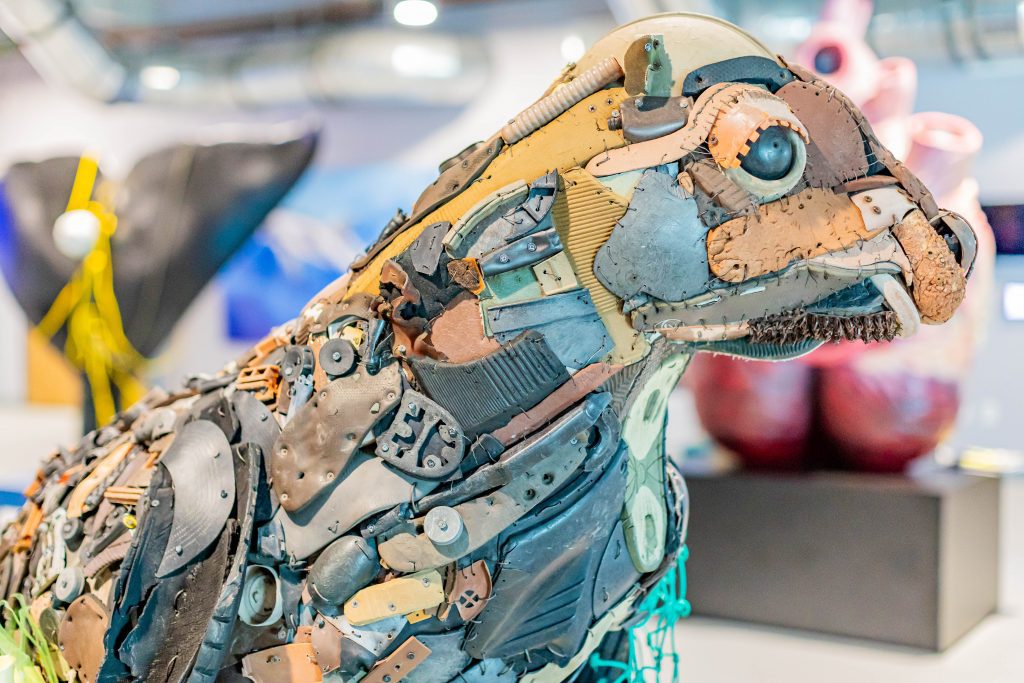 The Washed Ashore exhibit will come to CMA and feature marine life such as jellyfish, whales, a sea turtle, river otter and a sea lion – all created from pollution and trash items found in the ocean such as bottles, shoes, lighters, and thousands of pieces of discarded waste. The sculptures bring to life the concept of truly making art from trash.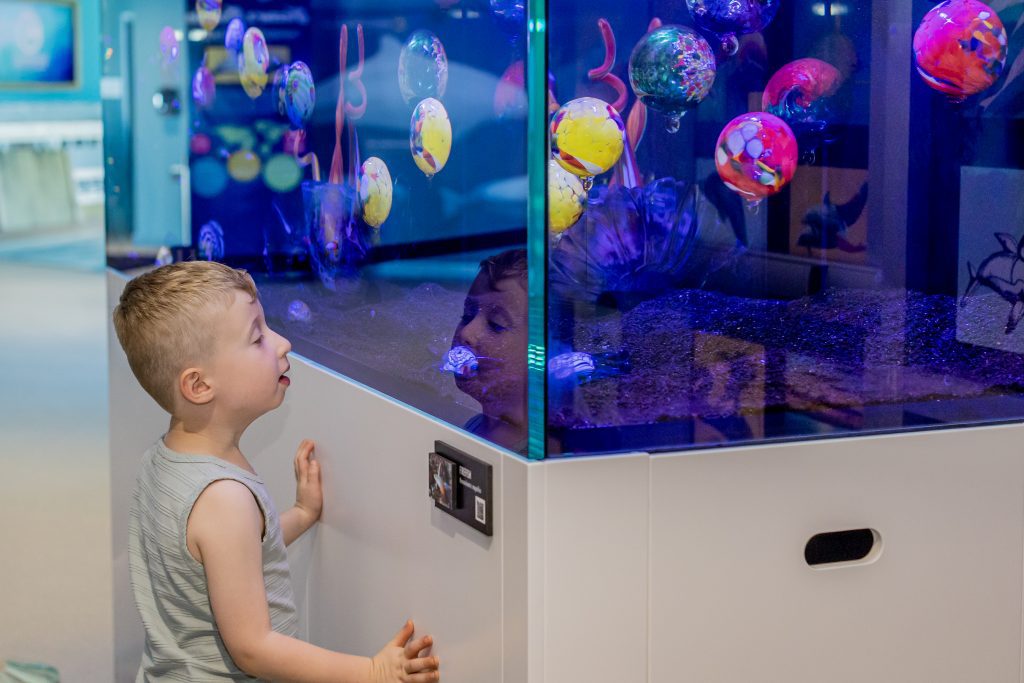 The exhibit also features several Art Aquariums with pieces of art that complement the marine life that swims inside, with blown glass balls, geodes, metallic domes and colorful noodlelike forms. Morean Arts Center is part of the collaboration and is featured through glass and clay. This art was provided through a grant-funded project awarded to its summer camp program to address underserved students in experiencing the art process.
Help Us Name Our Sea Lion Sculpture
Help us name our sea lion sculpture that is part of our Washed Ashore Exhibit! This sea lion is created from pollution and trash items found in the ocean such as bottles, shoes, lighters, and thousands of pieces of discarded waste.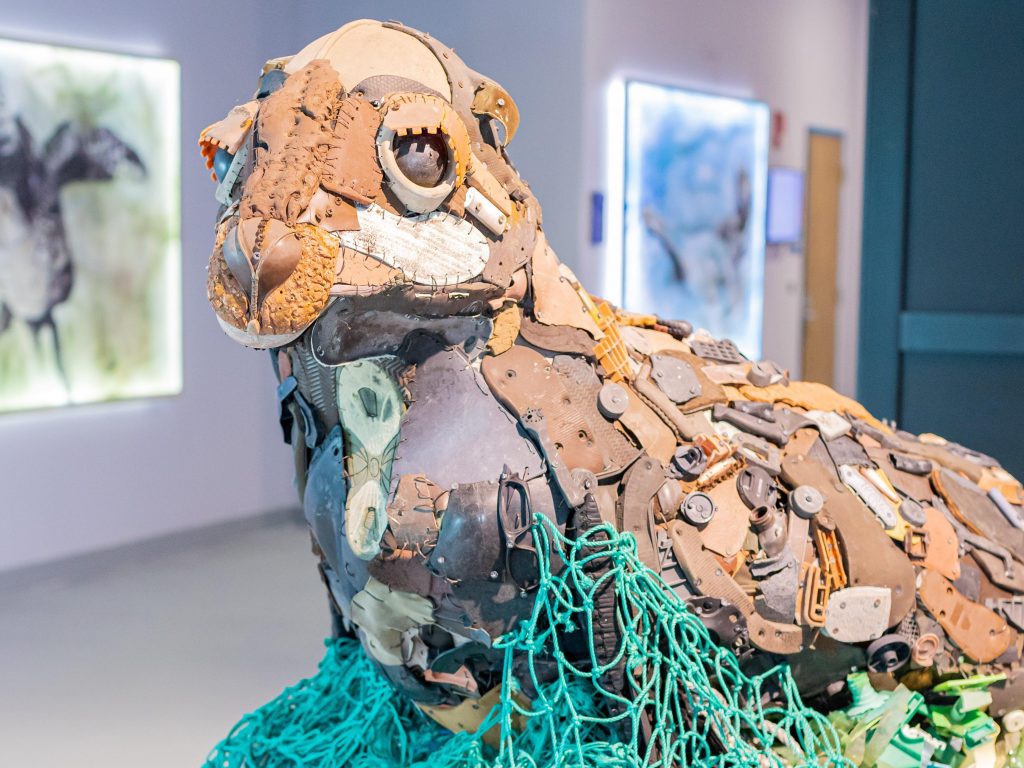 ArtSEA Questions
ArtSEA can be experienced throughout Clearwater Marine Aquarium now through 2024.
ArtSEA is located on the 4th level of the Visitor Center. Additional art exhibits are located throughout the Aquarium.
You do not need a reservation. The entire exhibit experience is included with admission! Additional programs may require reservations or separate purchase.
---
Member Access All Year!
Experience ArtSEA and other exhibits throughout the year as a CMA member!
Become a CMA Member and receive exclusive news and access!