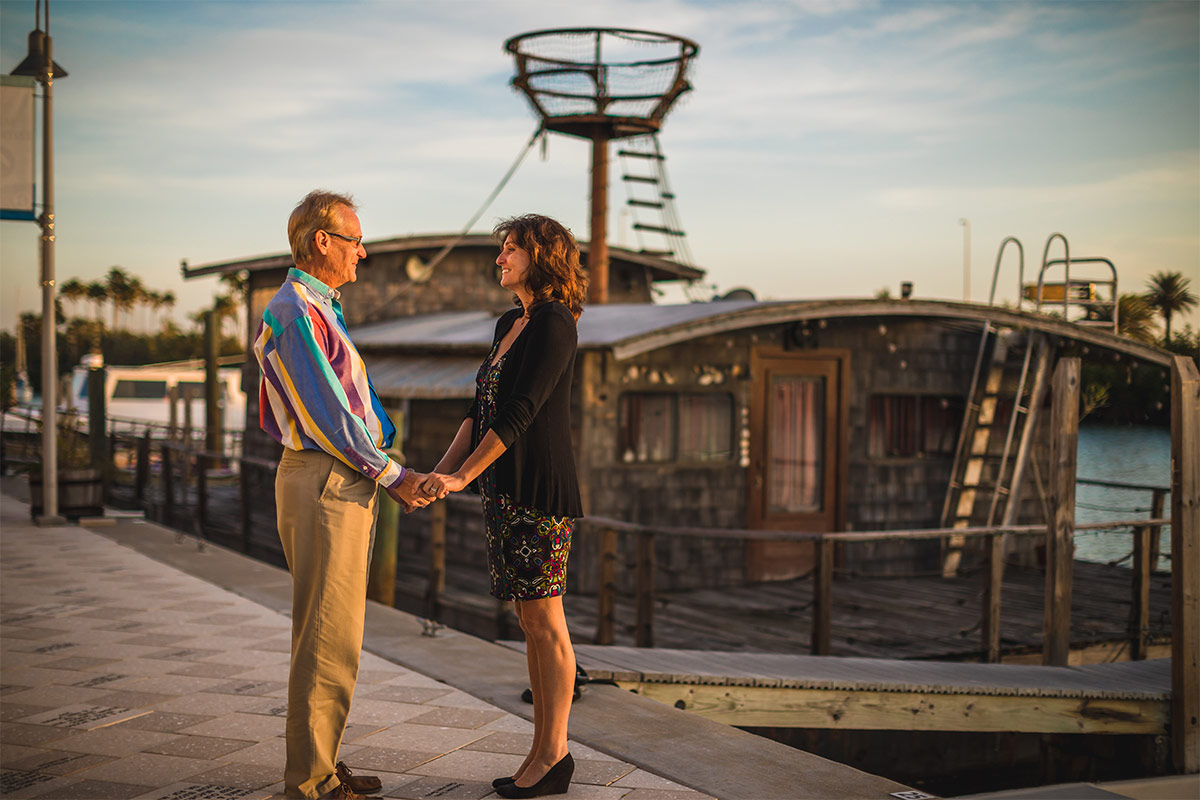 CMA Volunteer Dives into Happily Ever After this Valentine's Day in Underwater Wedding
This Valentine's Day a longtime volunteer at Clearwater Marine Aquarium (CMA) will say "I do" underwater among rescued sea turtles at the aquarium. John Martin will marry his fiancé AnaMaria Plumridge while scuba diving in Mavis's Rescue Hideaway, a sea turtle habitat that he regularly scuba dives with the CMA Dive Team.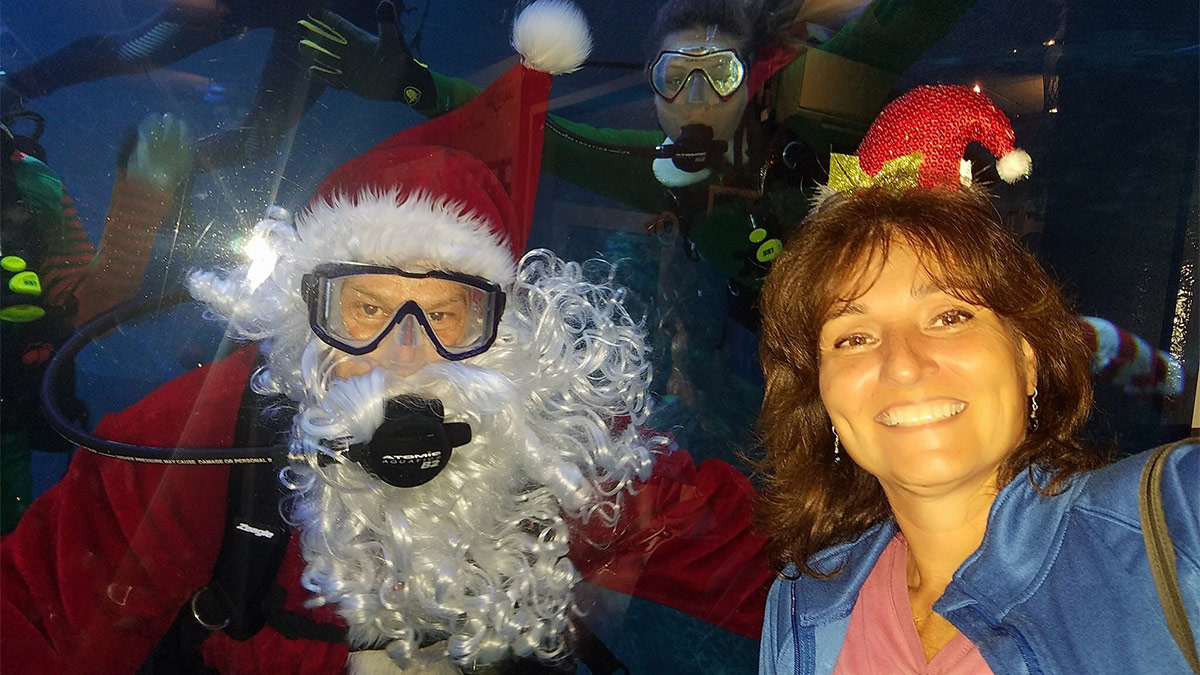 John has been volunteering with the Dive Team for nine years. He cleans the pools that the rescued animals at the aquarium live in, making sure their habitats are clean and healthy. He loves caring for the animals at the aquarium and is excited to get married among his CMA family, both CMA team members and the rescued turtles he cares for.
United by a Love for Marine Life
John met his fiancé AnaMaria through a dating website in December 2015, and the two have been inseparable ever since. When they met, the couple bonded over their love for the outdoors and for water. Whether it be power boating, kayaking or dive trips abroad, the couple stays active and is always spending time surrounded by water. In fact, John proposed to AnaMaria while boating.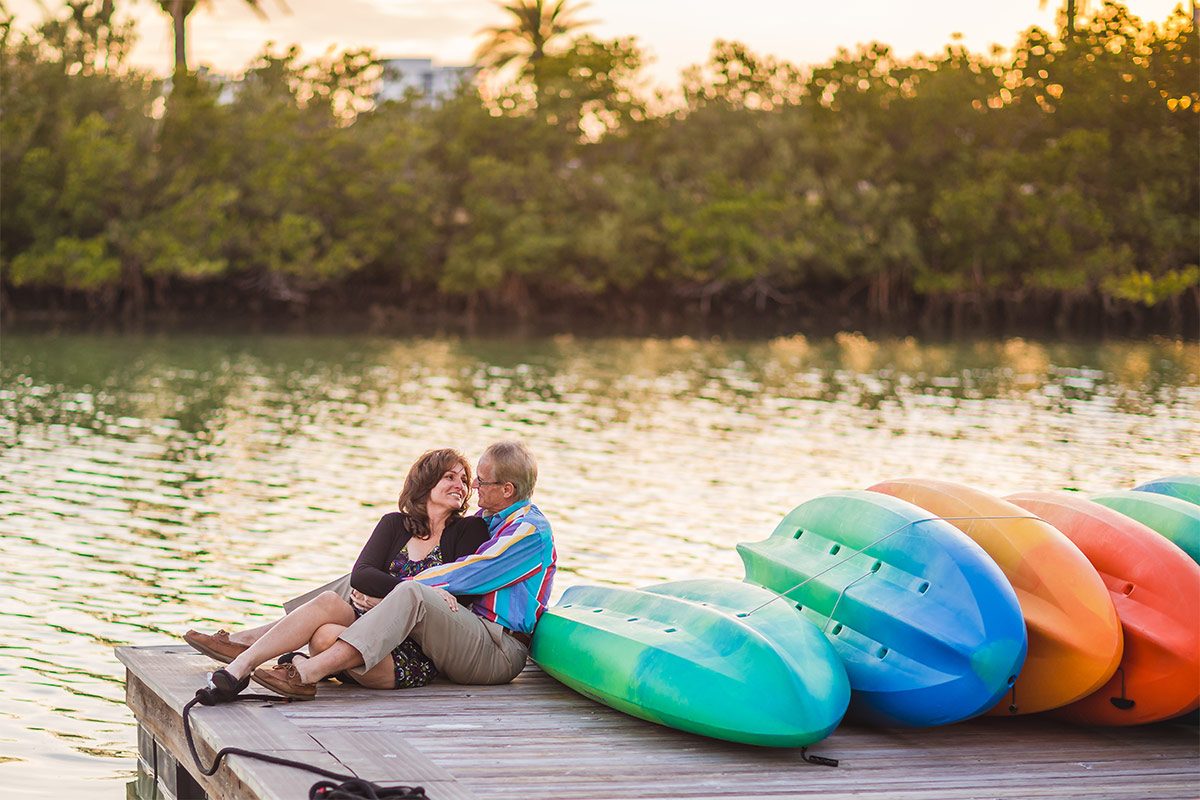 John, who worked in finance before retiring ten years ago, began volunteering his free time after retirement to organizations he felt passionate about. When he heard about the work Clearwater Marine Aquarium does to rescue, rehabilitate and release marine life, he began volunteering on the Dive Team. Ten years later, John has witnessed the growth of the aquarium over the years, the filming of both Dolphin Tale movies, and he looks forward to seeing all of the exciting changes coming with the expansion.
His fiancé AnaMaria plans to volunteer at the aquarium on the Water Quality Team once she retires. AnaMaria, a microbiologist, works as an environmental specialist at the Department of Health in Pinellas County. She has been living in the area since she was a little girl after moving from Chile with her family.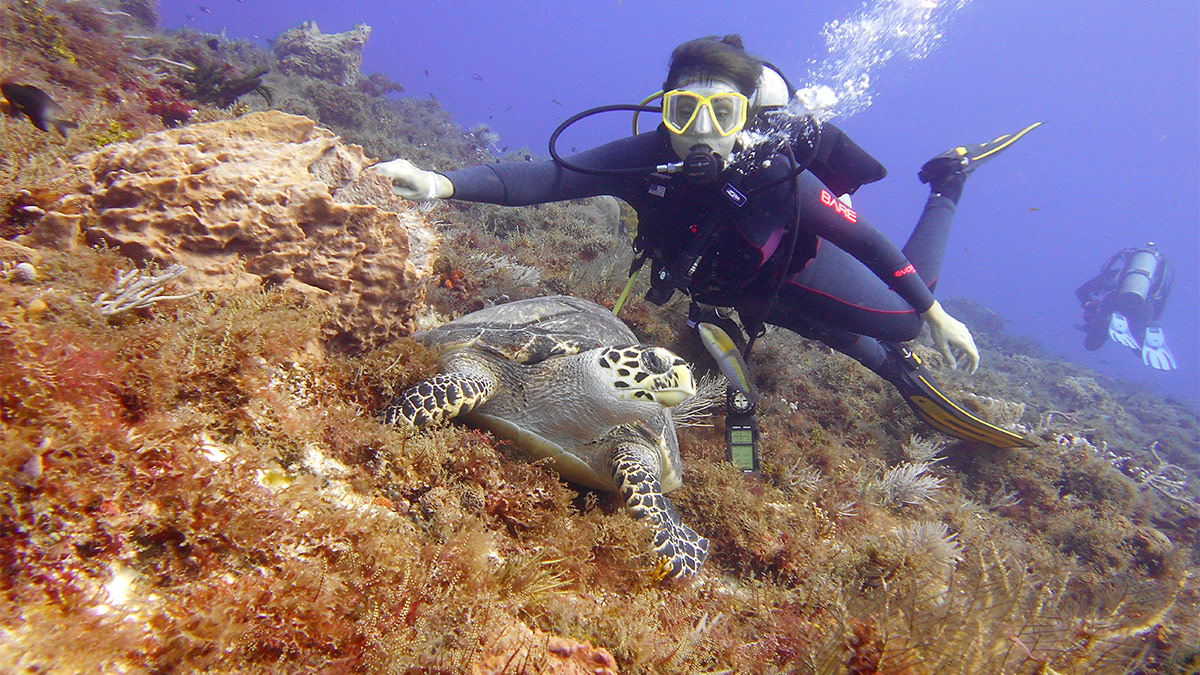 When asked what he loves most about AnaMaria, John says, "everything." He describes her as easy going with an adventurous attitude and that they make each other very happy.
Special Valentine's Day Underwater Wedding at CMA
John and AnaMaria will continue to surround themselves with what they love this Valentine's Day when they become husband and wife in Mavis's Rescue Hideaway. Friends, family, and the rescued marine life at CMA will witness the couple dive into the rest of their lives together.
Tune into our Facebook page on Valentine's Day to watch this special underwater wedding live at 10 a.m. ET.