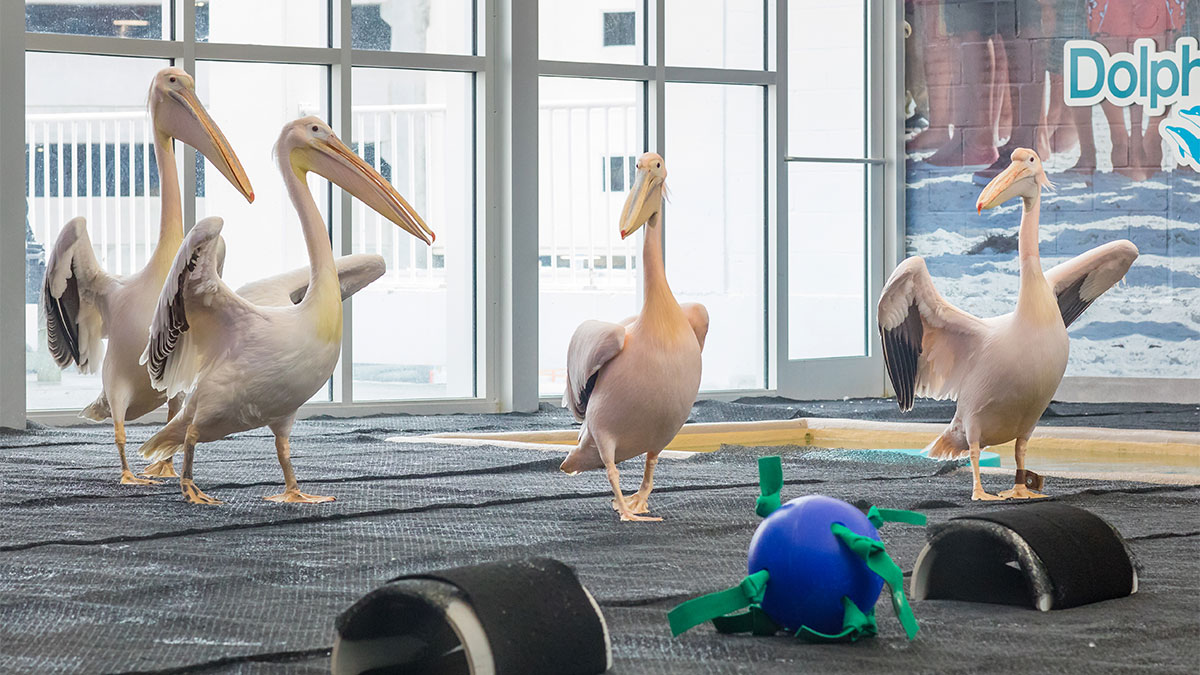 Ricky "Rufus" is Joined by Three New Great White Pelican Friends
Many people know Rufus, the famous pelican from the Dolphin Tale movies. This role was actually played by a few different great white pelicans, including one named Ricky, who is now a permanent resident at Clearwater Marine Aquarium. Ricky's fun-loving attitude inspires guests to learn about the great white and other species of pelicans, helping to bring awareness to wildlife along our coastal waters. Ricky has been a longtime favorite at CMA, and is now joined by a few more feathered friends, Matthew, Tyndall and Skylar Ann, in our newest aviary habitat, the new Rufus Beach.
A Courageous Cancer Survivor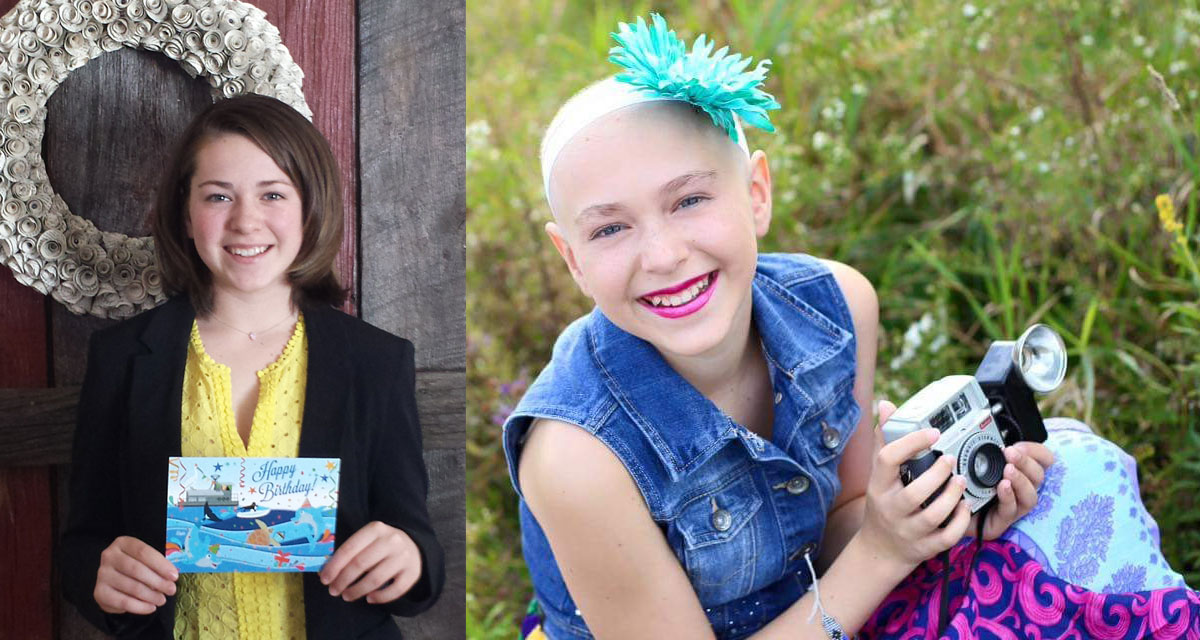 Named in honor of Skylar Ann Scarnecchia, a young cancer survivor and amputee who impresses us with her courage and smile, Skylar Ann is smaller in overall size and also a little shorter than Ricky. The most notable difference between the two is her left leg, which is permanently deformed due to a previous injury that fractured it. Because of the way her leg healed, she will always have a slight limp when she walks. Skylar Ann is very inquisitive but can be shy.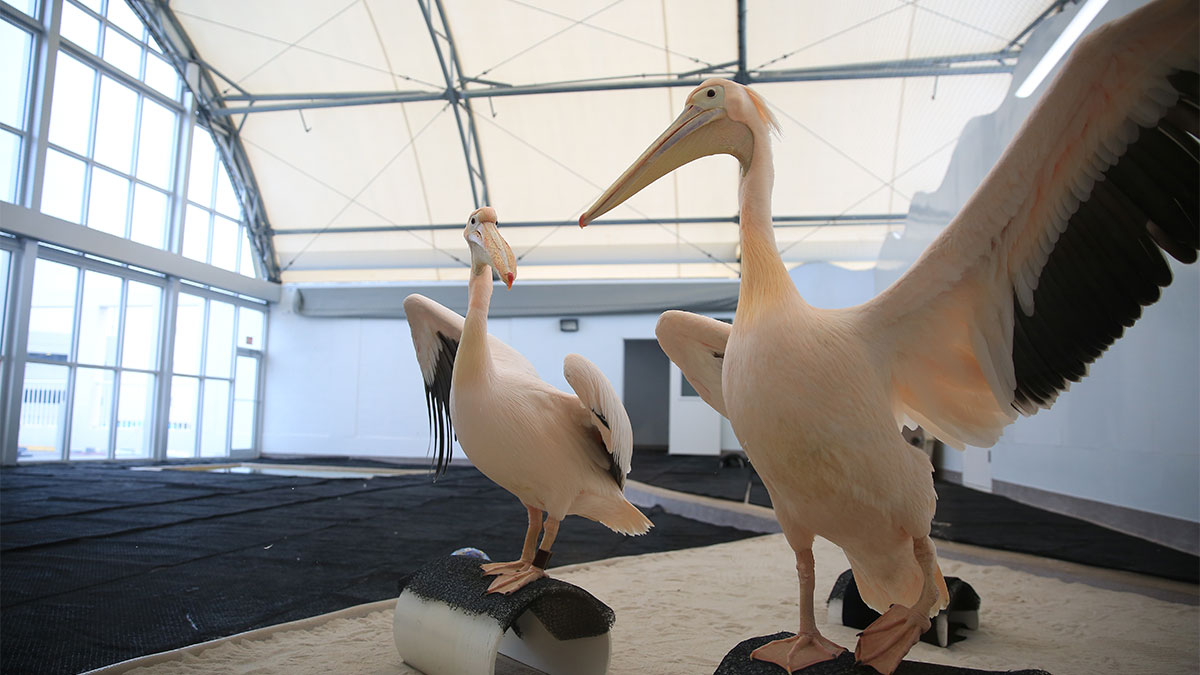 An Inspiring Young Man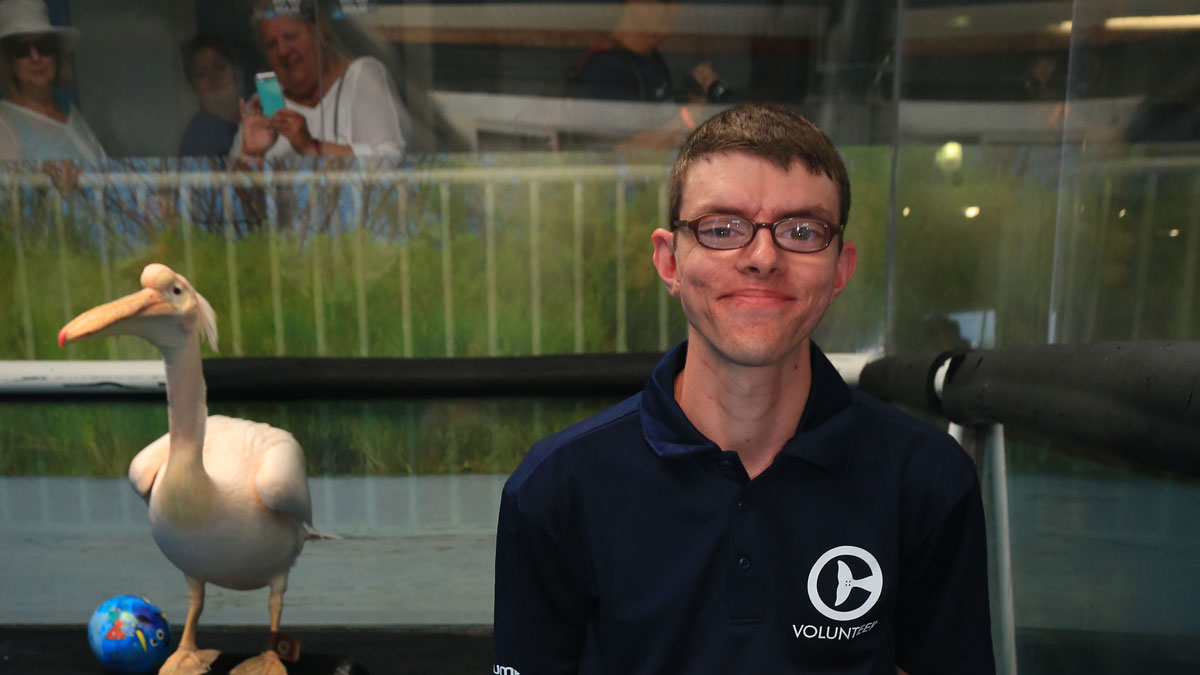 Tyndall is named in honor of Caleb Tyndall, a shy but amazing young man with extensive medical issues, but inspired by Winter's refusal to give up. Caleb resides in North Carolina but he and his family keep in touch with David Yates (CEO) on a routine basis. Caleb loves to get updates on how the animals are doing. Tyndall, is also shy, affectionate, and curious, and loves finding fish and being sprayed with water.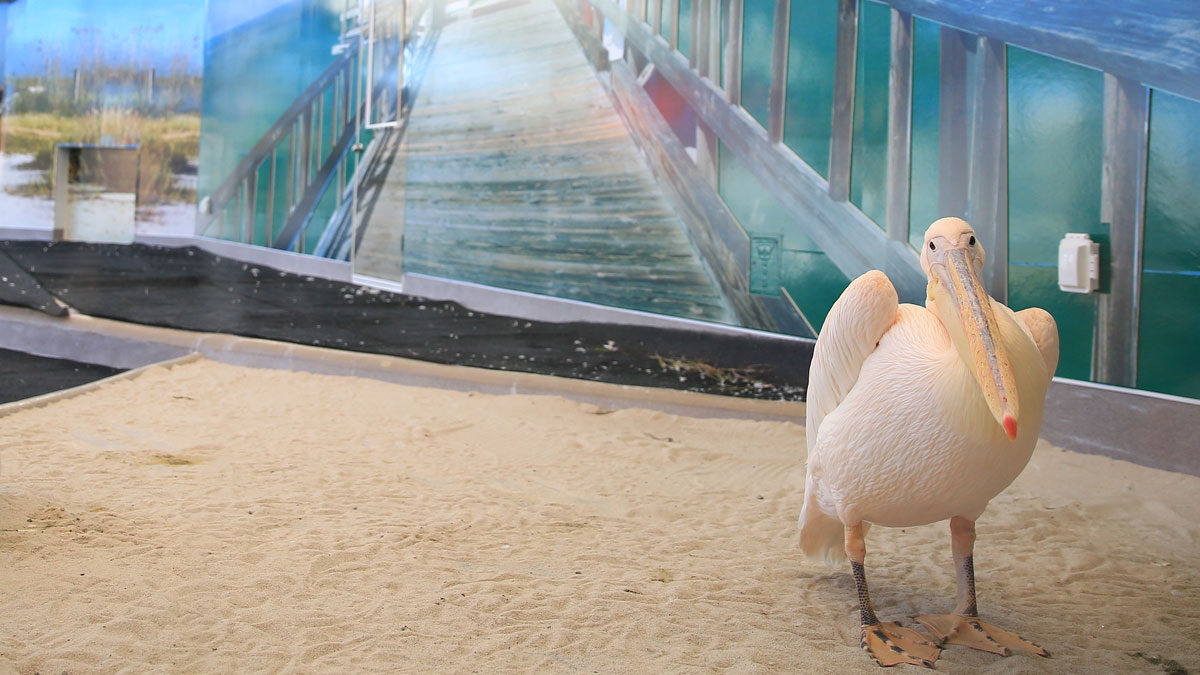 An American Hero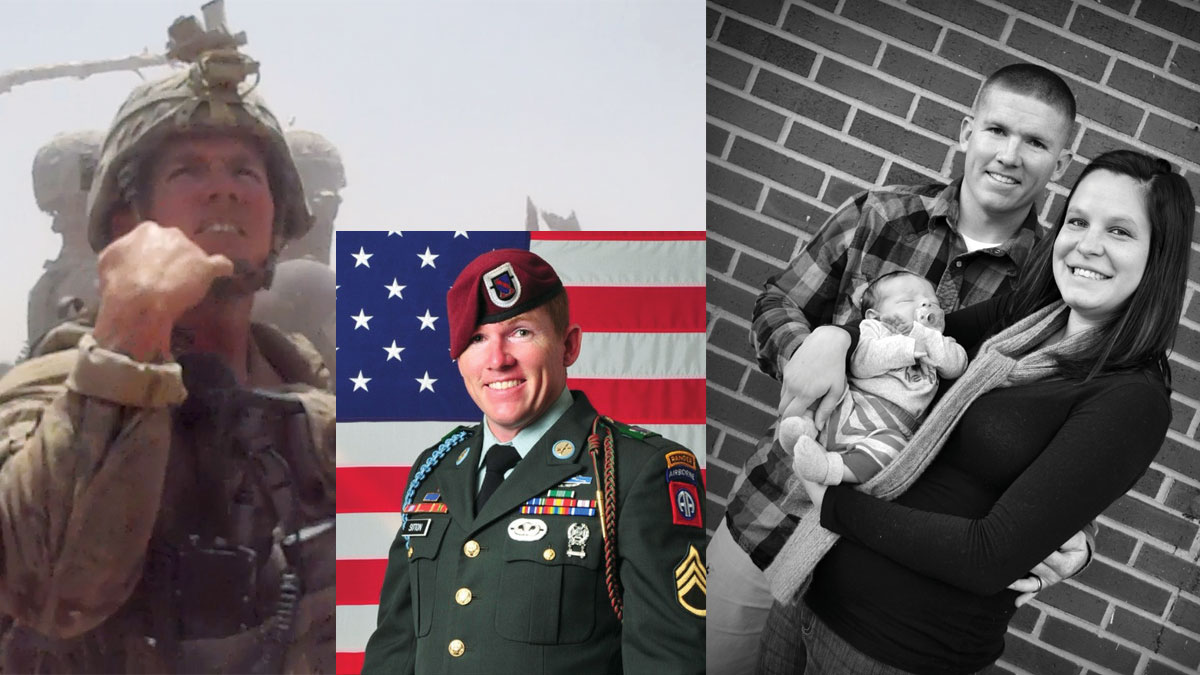 Matthew is named after one of our local heroes, Matthew Sitton. On August 2, 2012, with most Americans winding down their summer fun, Army Staff Sgt. Matthew Sitton and another U.S. soldier stepped on an IED in a mine-riddled field in Afghanistan. They were both killed while serving their country. In a phone call with his young wife and baby boy just a few days before, they had discussed visiting Clearwater Marine Aquarium upon his return in a month. Unfortunately, that visit never happened with Matthew. However, CMA heard of this and hosted Sarah and her son Brodey Sitton and other family members at the same time Matthew had planned on visiting with them. CMA was able to raise funds for Brodey's education. The family and CMA remain close to this day, and CEO David Yates honored the family at the local premiere of Dolphin Tale 2.
Visit all the pelicans at Rufus Beach to learn more about them. Watch them now on our newest pelican webcam, or as we like to call it, the "peli-cam"!