Start Date
November 20
10:00 am
End Date
November 24
6:00 pm
About the Event
In honor of beloved Winter the Dolphin, Clearwater Marine Aquarium is hosting several opportunities for her fans, followers, and extended family to celebrate her life beginning on Saturday, November 20.
A private early-morning ceremony will be held in Clearwater for all active CMA staff, interns and volunteers. Details are forthcoming and will be provided separately to the team.
All are welcome to join for a Celebration of Life at Clearwater Marine Aquarium beginning on Saturday, November 20 with extended dates through Wednesday, November 24 as we come together as a community to celebrate Winter's life and the impact she made on each and every one of us. Guests are invited to bring their memories of Winter and to enjoy the beautiful home she helped Clearwater Marine Aquarium build for her and all non-releasable animals.
In remembrance of Winter's 16 years of life, admission to CMA will be reduced to $16.00 on Saturday, November 20 and Sunday, November 21. A portion of all funds go towards the care of our rescued and resident animals as well as our mission to rescue, rehabilitate, and release marine life. There will be flower arrangements and visual tributes to Winter as well as increased guest interaction and a special presentation schedule – all focused on Winter's life and legacy. Original footage of Winter's rescue, her life and those she touched through her inspiring story will also be shown in the Dolphin Tale theatre throughout each day.
On Saturday evening, a private memorial will be held for all CMA community partners and elected officials. This event will be live-streamed on WintertheDolphin.com.
We look forward to welcoming Winter's fans and followers and in celebrating the life of an amazing dolphin – one that will live on forever in our hearts. For those unable to attend in-person, we invite you to join us virtually at RememberingWinter.com
---
In lieu of flowers, please consider a gift to Clearwater Marine Aquarium. Your donation will help us provide animal care and continue our mission to rescue, rehab and release more animals and support research and conservation efforts.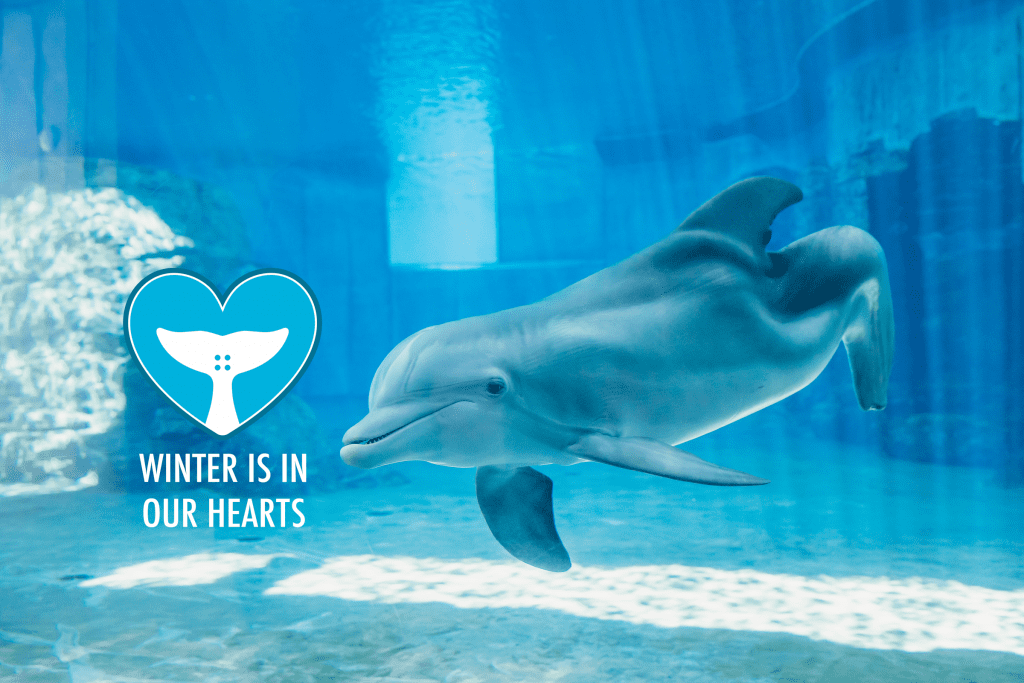 In honor of Winter the Dolphin and her Celebration of Life this weekend, guests can enjoy 20% off Memberships by using promo code: WINTER.
Valid for memberships purchased through Nov 21, 2021. Offer cannot be combined with other discounts.
---