"Dino" Don Lessem is a world authority on dinosaurs – advisor to Steven Spielberg's Jurassic Park, author of 51 books, and excavator of the largest dinosaurs in the world!
Start Date
March 17, 2023
11:00 am
End Date
March 18, 2023
1:00 pm
Event activities included with aquarium admission.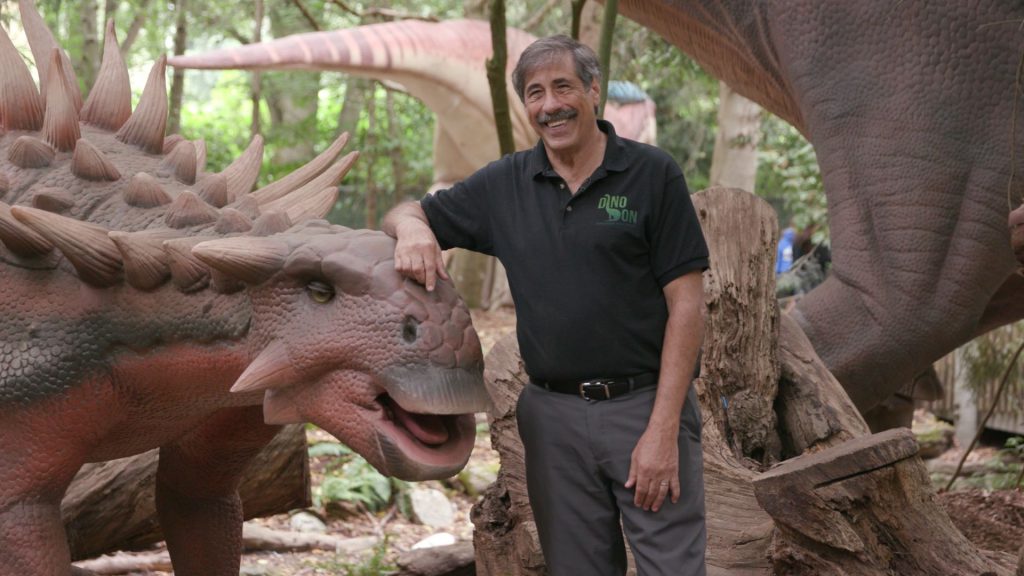 About the Event
Meet "Dino" Don — the world's leading presenter of dinosaurs – author of 51 books, host and writer of NOVA and Discovery Channel documentaries, advisor to Jurassic Park and Disney Dinosaurs movies and Universal Studios and Disney themed attractions. He is the excavator and re-constructor of the world's largest dinosaurs. Dino Don's dinosaurs can be seen at CMA's Dino Rescue exhibition now through April 15.
Dino Don will be hosting two presentations at CMA on March 17 and 18 included with general admission.
"Jurassic Park – Fact and Fiction" – Can we clone dinosaurs? How scary is T. rex? How smart were raptor dinosaurs" – The movie's advisor, "Dino" Don Lessem takes you inside the set for secret insights. He'll bring original fossils for audience identification in a highly interactive presentation.
11:00

am

Dino Don Presents "Jurassic Park – Fact and Fiction"

1:00

pm

Dino Don Presents "Jurassic Park – Fact and Fiction"
---