Experience our LARGEST rescue mission ever!
Exhibit Details
Exhibit Dates

October 15-April 15

Location

Throughout CMA
Admission

Dino Rescue access included with aquarium admission.
Rescue, Rehab and Recover From Extinction!
The Dino Rescue Experience
Dino Rescue will bring guests at the Clearwater Marine Aquarium up-close to life-size dinosaurs, some as tall as 35 feet and 65 feet long. As guests walk throughout CMA, they will encounter the dinosaurs, which move and roar, as they rehabilitate from various ailments today's animals face – like habitat loss and entanglement.
Roaring Into the Aquarium on October 15!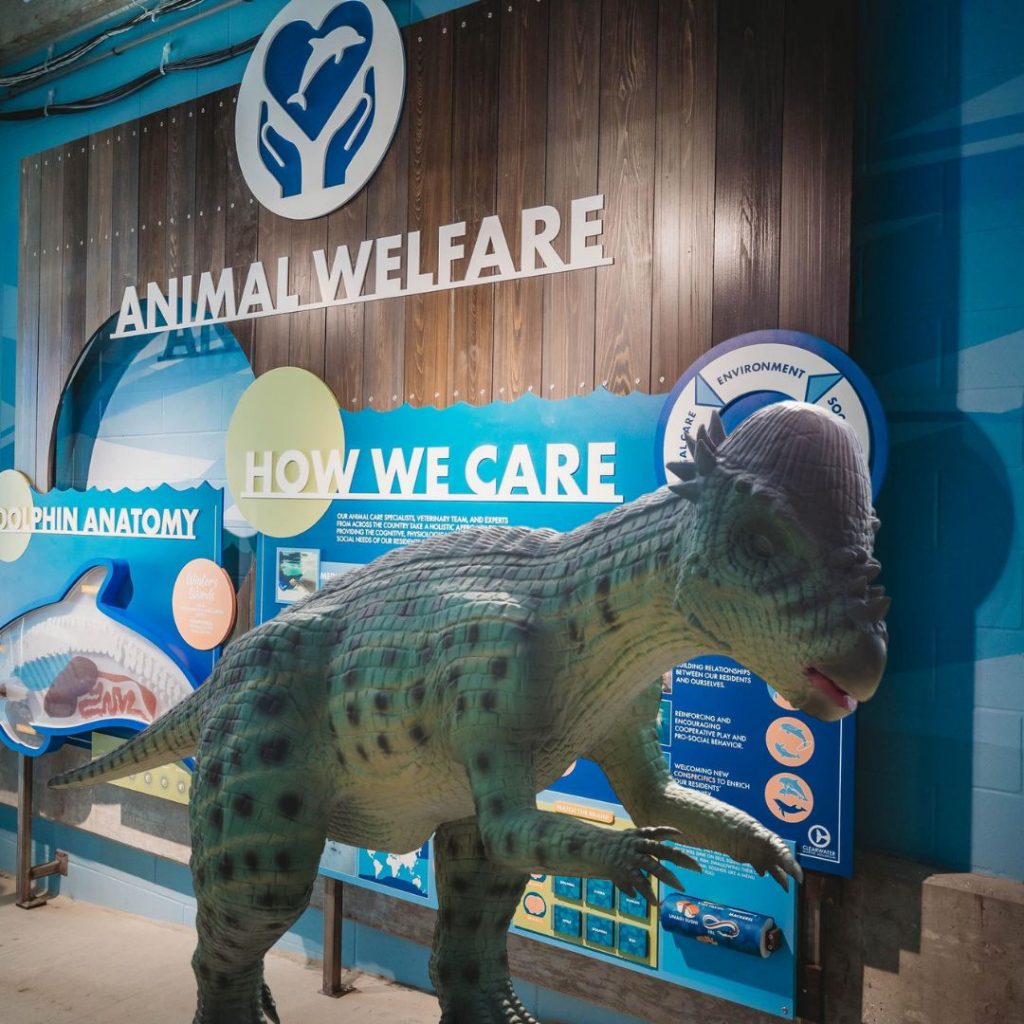 Help Us Save the Dinos!
Rescued dinosaurs are being found and need help to survive different threats. Luckily, the rescue team at Clearwater Marine Aquarium is ready and adapting to take care of these prehistoric creatures and provide the same care we offer all of our rescued animals. Rescued dinosaurs will be rehabilitated throughout CMA, where guests can learn about these formerly extinct species and help us find ways to keep all animals safe in the wild.
Dino Questions
Dino Rescue can be experienced throughout Clearwater Marine Aquarium from October 15, 2022 to April 15, 2022.
You do not need a reservation. The entire exhibit experience is included with admission! There will be some additional programs that may require reservations or separate purchase.
Please don't feed the dinosaurs and please don't let them eat you!
Member Access All Year!
Experience this incredible new exhibit as often as you want as a CMA member! Dino Rescue will be an evolving exhibit through April 15, 2023. Become a CMA Member and receive exclusive news and access!