Recurring event
see all
Join us for Apollo's Pre-K Pals – a fun and educational morning program at Clearwater Marine Aquarium!
Date
December 6
10:00 am – 11:00 am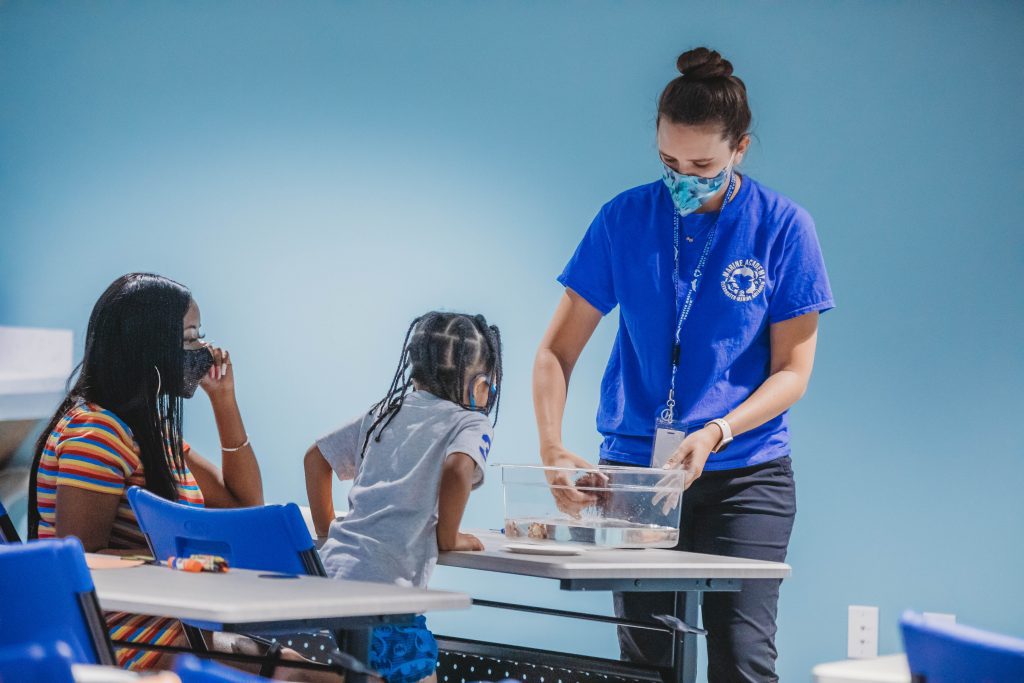 About the Event
Apollo's turtle, dolphin, otter, shark, and ray friends will invite children to learn about where they live, what they eat, and the characteristics that help them live in the ocean. Activities will include classroom activities the explore the Florida pre-kindergarten standards, interactive games, and fun facts about the animal of the month!
Classroom Activities
Learn all about Apollo and his resident dolphin pals in this one-hour playdate program! Use your motor skills with hands-on learning games and activities that will teach you about what makes dolphins different from other animals. Practice your listening skills during storytime and lessons about our flippered friends.
Upcoming Playdates:
Hatchling Heroes – May 2
Do you love sea turtles? If so, this is the one-hour playdate for you! Learn about how sea turtles navigate through their lifecycle from egg to adulthood with hands-on activities. Discover the parts of a sea turtle and interact with real biofacts. Design your own sea turtle hatchling shell, listen to a story about sea turtle nesting on Clearwater Beach, and discover ways we can all help sea turtles!
For children ages 3-5. Add on aquarium admission for $4.95 per person.
10:00 a.m. to 11:00 a.m.
Price: $10.00 per child / $5.00 per adult
CMA has implemented significant additional safety precautions to protect staff, animals, and guests while ensuring a fun and educational visit with limited guests.
Prices, dates, times and other details subject to change.
---