Clearwater Marine Aquarium is well known for its resident sea turtles but also home to a variety of other reptile species. There are a number of different creatures that are worth learning about.
Where to See
Other Reptiles
Status

Near Threatened

Average Size

5-10 in

Location

Eastern US, Brackish Water
Threats

Bycatch (crab traps), loss of habitat, nest predation

Defining Characteristics

Concentric, diamond-shaped markings and grooves on the scutes
Diamondback Terrapins are a species of turtle that lives in brackish water here in Florida, which is different from our sea turtle residents who live in saltwater.
Red-Footed Tortoise
(Chelonoidis carbonarius)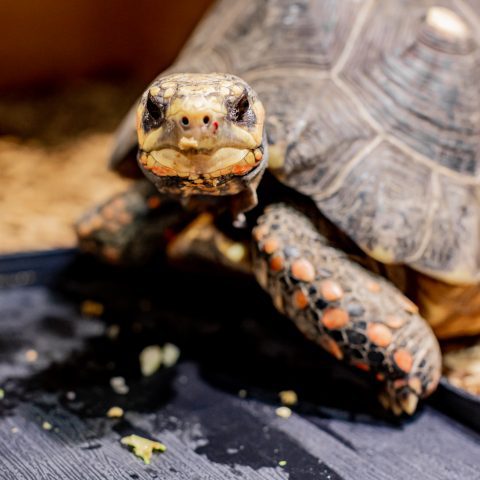 Average Size

13.5 In

Location

South America and Caribbean Islands
Habitat

Dry and wet forests, grasslands, and savannas

Diet

Small vertebrates, leaves, grasses, fungi, fruit, flowers
Florida Kingsnake
(Lampropeltis getula floridana)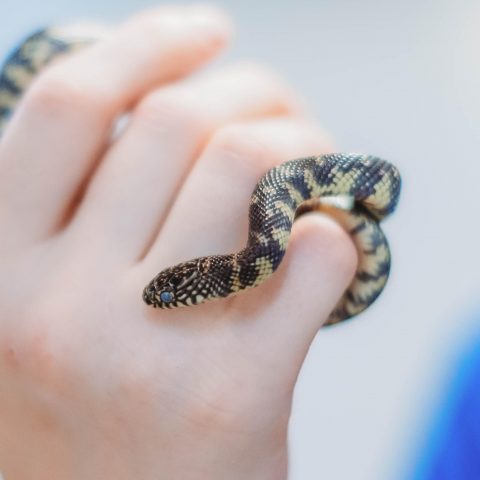 Average Size

36-48 In
Habitat

Florida's Prairies, Marshes, Scrubs, and Estuaries

Diet

Birds, amphibians, reptiles
LIFESPAN

25- 80 Years Old

AVERAGE SIZE

7-12 in

DIET

Mainly herbivores. Grasses, flowers, fruit & insects
STATUS

Vulnerable

LIFESPAN

40+ Years

SIZE

Males 4-6 inches on average & Females 9-10 inches on average
DISTRIBUTION

Russia, Ukraine, Pakistan, and Western China

DIET

High fiber, low protein diet consisting mainly of green leafy vegetables and grasses
Smallwood Anole
(Anolis smallwoodi schwartz)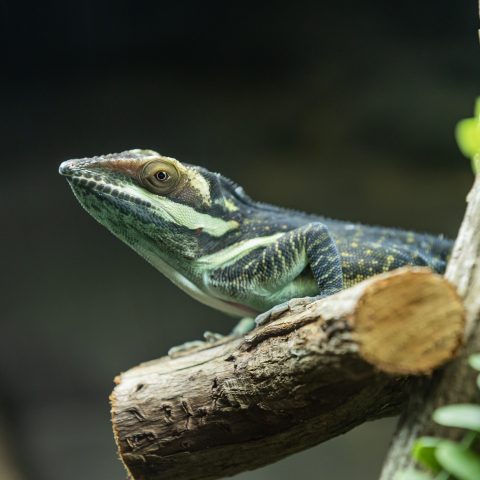 HABITAT

Semi-deciduous, evergreen, gallery forests, rainforest, mangroves, and coffee plantations.

GEOGRAPHICAL DISTRIBUTION

Native to Cuba
PREY

Insects, grubs, and tree frogs

PREDATORS

Snakes and birds