Join us at Clearwater Marine Aquarium for a Sea of Holiday Joy on weekends and select dates, Nov. 24 through Dec. 31with festive fun for the whole family! See Santa underwater and meet him in person for a memorable holiday photo opportunity, enjoy lights and decorations celebrating the season throughout the aquarium, and participate in fun holiday crafts and activities surrounded by marine life.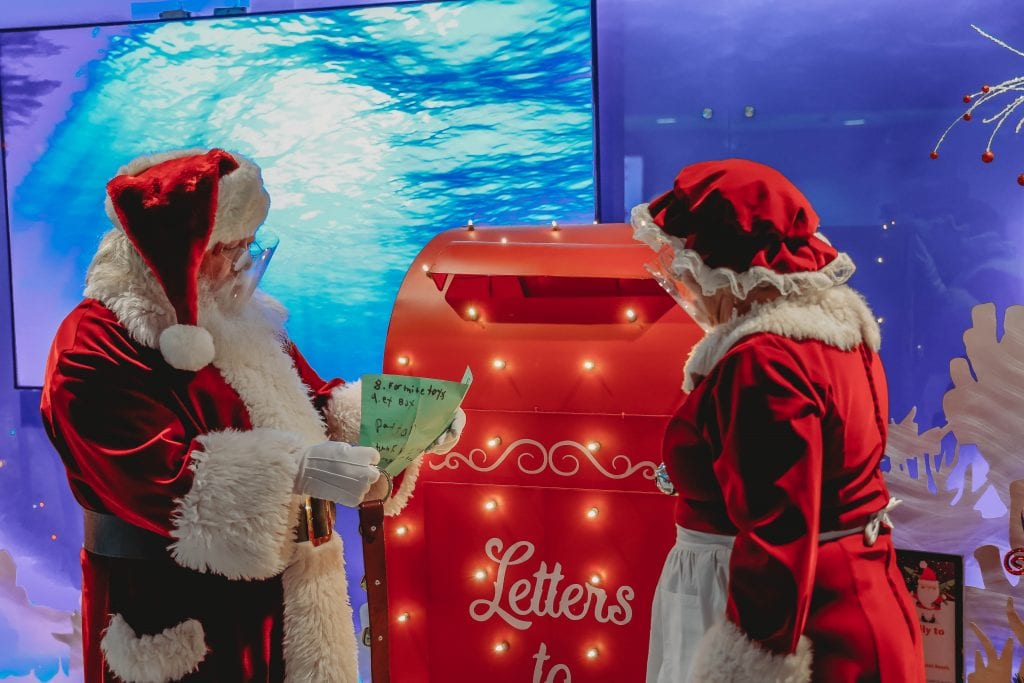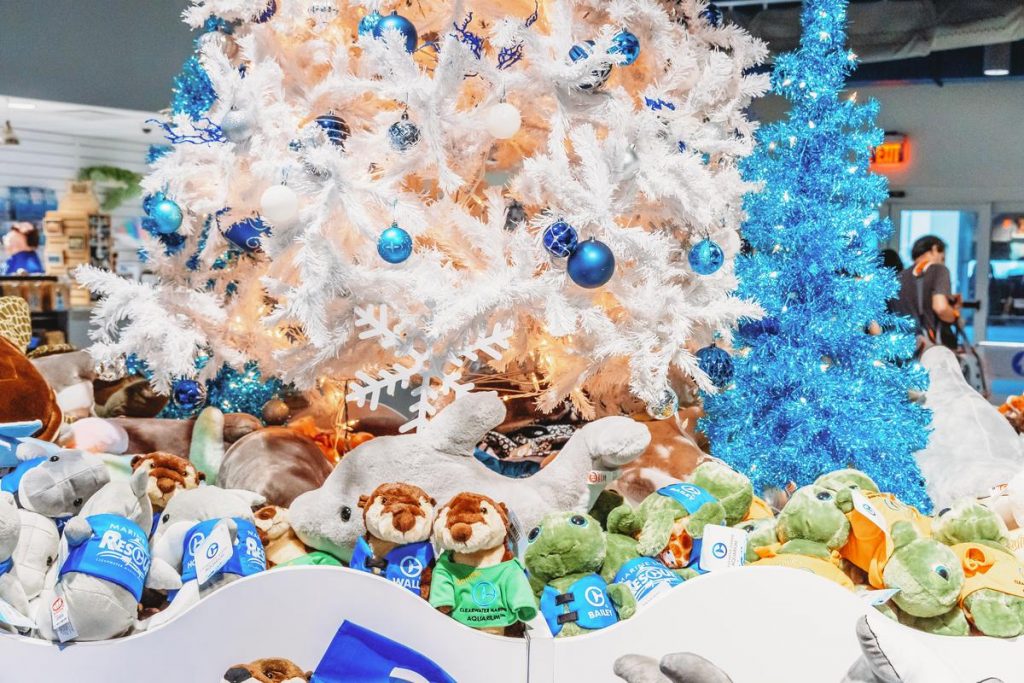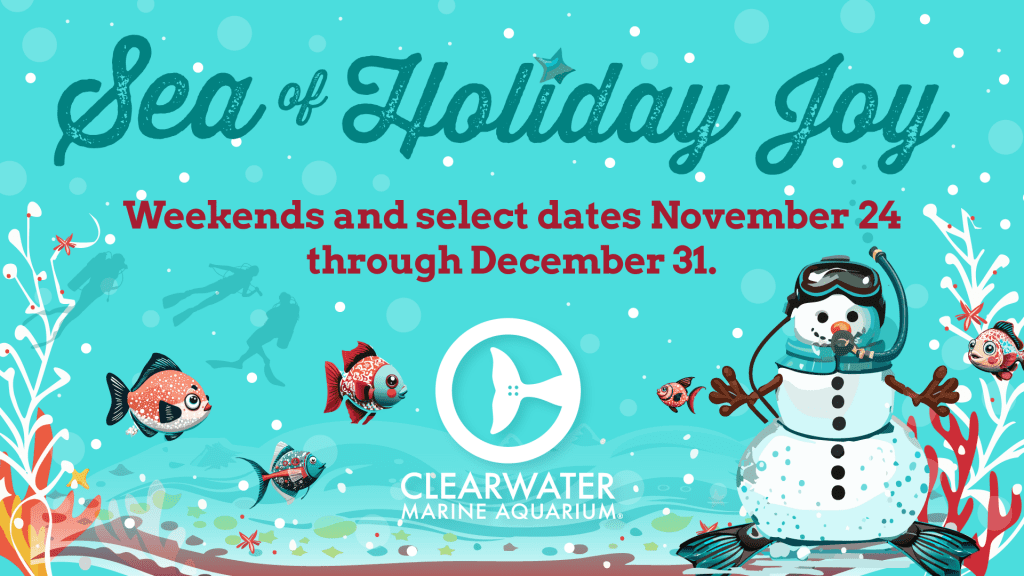 Holiday Activities
Meet Santa Under the Sea: Have your cameras ready as Santa Claus himself makes a special appearance amidst our marine animals. Get your holiday wishes ready and take a memorable photo with Santa in our unique aquatic setting. Appearances on select dates.
Santa Dive Schedule:
Nov. 24, Dec. 1, & Dec. 8 –10:15am
Dec. 15 –1pm
Dec. 18 – Dec. 22 –10:15am
Dec. 26 – Dec. 29 –10:15am
Interactive Marine Presentations: Learn about our marine residents with entertaining and educational presentations full of holiday spirit. Discover fascinating facts about our dolphins, turtles, and other aquatic friends.
Holiday Crafts and Activities: Kids can unleash their creativity with holiday-themed arts and crafts. Dive into the world of marine-inspired holiday fun.
Aquatic-Themed Decor: Immerse yourself in a winter wonderland adorned with festive marine-themed decorations, twinkling lights, and holiday cheer around every corner.
Picture with Santa: Enjoy photo opportunities with Santa Claus in his holiday workshop!
Santa Meet & greet Dates:
Nov. 24-26 – 11am-5pm
Dec. 2-3 –11am-5pm
Dec. 9-10 – 11am-5pm
Dec. 16-23 –11am-5pm
Don't miss the tree lighting ceremony with Santa at 11am on the dates above! Santa can be found in his workshop on the 4th floor for photo opportunities throughout the day.
All activities and schedules subject to change. Some activities may not be available on all dates.
Breakfast with Santa – Dec. 3
Join us at Clearwater Marine Aquarium for a heartwarming and festive "Breakfast with Santa" event like no other! Dive into the holiday spirit while enjoying a scrumptious breakfast with your loved ones in the enchanting marine-themed surroundings of our aquarium.
Holiday Hours Info:
CMA will be open with extended hours from 9am–6pm, Dec. 16 through Dec. 30. CMA will close early on Christmas Eve with hours from 9am-2pm and will be closed on Christmas Day. CMA will close early on New Year's Eve, Dec. 31, with hours from 9am-4pm.
Sunday Dec.10 – CMA will close at 4pm and re-open at 6:30pm for Marine Masterpieces.
Enjoy More Programs During the Holidays
Sloth Meet & Greet
During the Sloth Meet & Greet, you'll have the chance to make lasting memories, meeting Lima, a charming two-toed sloth, and learn about these fascinating creatures in a private setting designed for a small group. The sloth experts will guide you through a 20-minute educational session, providing insights into the sloth's habitat, behavior, and conservation efforts. Discover the unique adaptations that make sloths such incredible animals.
Sloth programs are available at 11am 3pm and 4pm on select dates Dec. 16-31.