Exciting news! CMA recently received a rescued seahorse who was found floating by a beachgoer. Our veterinarian removed the trapped air that was causing him to float, and then, amazingly, a few days later hundreds of baby seahorses were born! The father and his babies are doing well and are currently under observation in our marine animal hospital.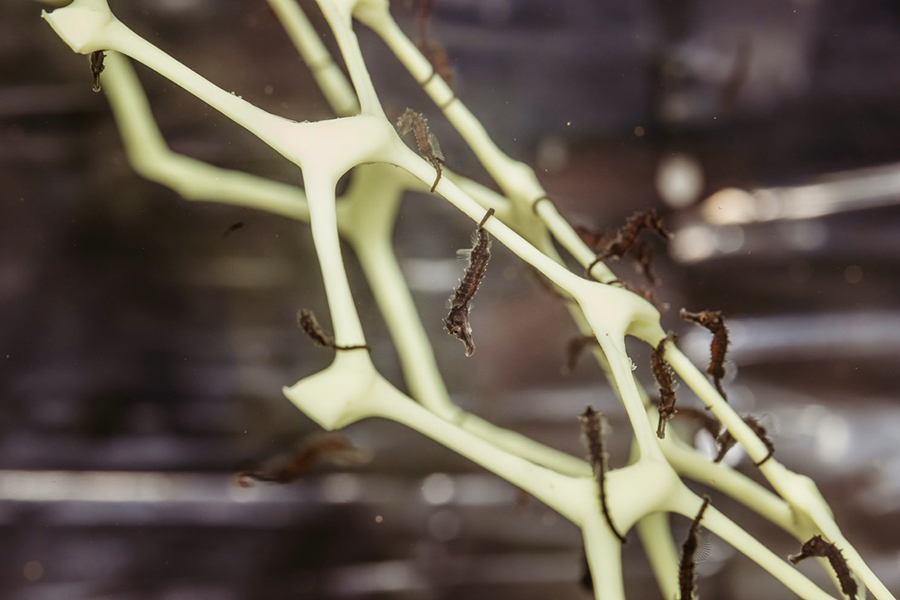 Help Us Name the Seahorse – Submissions Over!
While they remain in our care, we are asking for your help in choosing a name for the father seahorse!
---
Thank you to everyone that submitted a name! There were many great contenders, but the un-finkeable happened and one surged from behind to beat them all! Meet Bobby the seahorse, named in honor of Clearwater's Olympic hero, Bobby Finke, who won two incredible gold medals in swimming.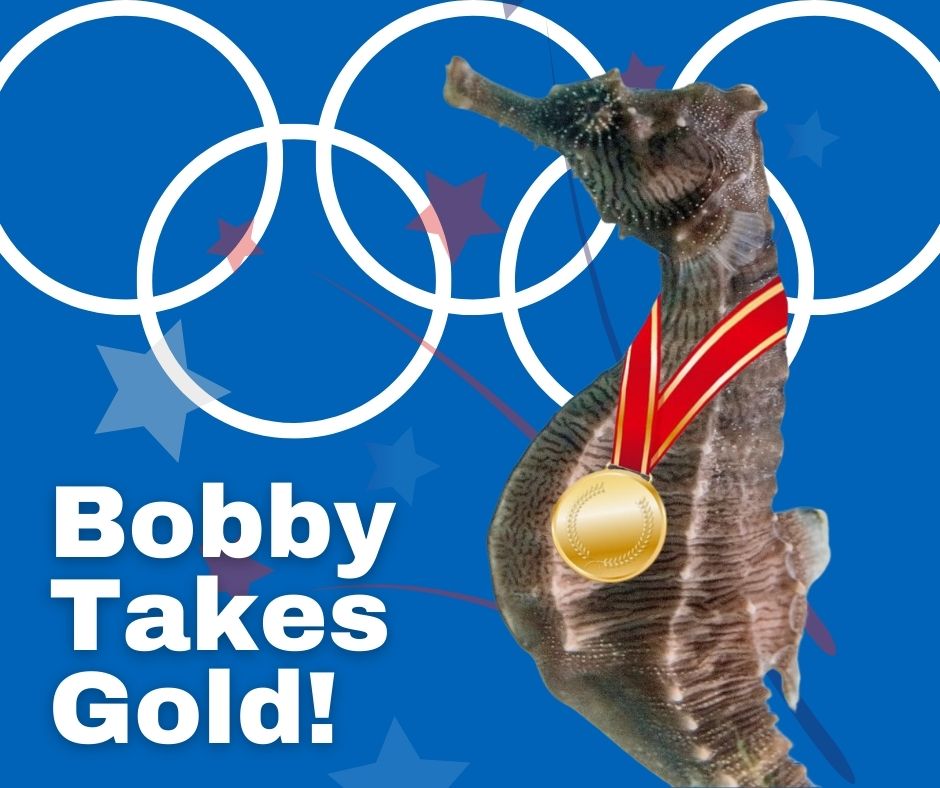 Here are the top 100 runner-up names. We will save these for the baby seahorses!
Sheldon
Seabiscuit
Bubbles
Triton
Poseidon
Trojan
Sebastian
Neptune
Charlie
Lucky
Pegasus
Mystery
King Triton
Champ
Buoy
Axel
Titan
Thor
Spirit
Seabastian
Sawyer
Sampson
Salty
Nigel
Mr. Incredible
Mr. Ed
Monty
Hero
Hector
Gizmo
Gilbert
Dallas
Cowboy
Caspian
Stormy
Marlin
Fred
Bob
Abraham
Seamore
Hercules
Zeus
Taki
Sully
Seymor
Herald
Frank
Ziggy
Winnie
Willie
Theodore
Sydney
Snorkel
Silver
Ruffles
Romeo
Rocky
Papi
Norris
Miracle
Max
Jasper
George
Floater
Finley
Blueberry
Blaze
Aquaman
Trigger
Trident
Treasure
Stallion
Sammy
Mr. Mom
Merlin
Isaac
Homer
Dorito
Daddyo
Coral
Chance
Wesley
Walter
Vader
Summer
Storm
Secretariat
Seatbelt
Raymond
Rainbow
Ponyboy
Loki
Leo
Kevin
Johnny
Finke
Dusty
Denis
Arthur
Big Daddy
---