Bringing Joy to Children of Fallen Soldiers
Autumn's Inspiring Story
Autumn Swank is an inspiring young lady who has spread so much joy in the face of serious life challenges. In 2009 Autumn was diagnosed with an inoperable brain stem tumor. She has spent the past eight years fighting for her life. She continues to deal with stomach issues, and relies on a wheelchair, ventilator and permanent tracheotomy.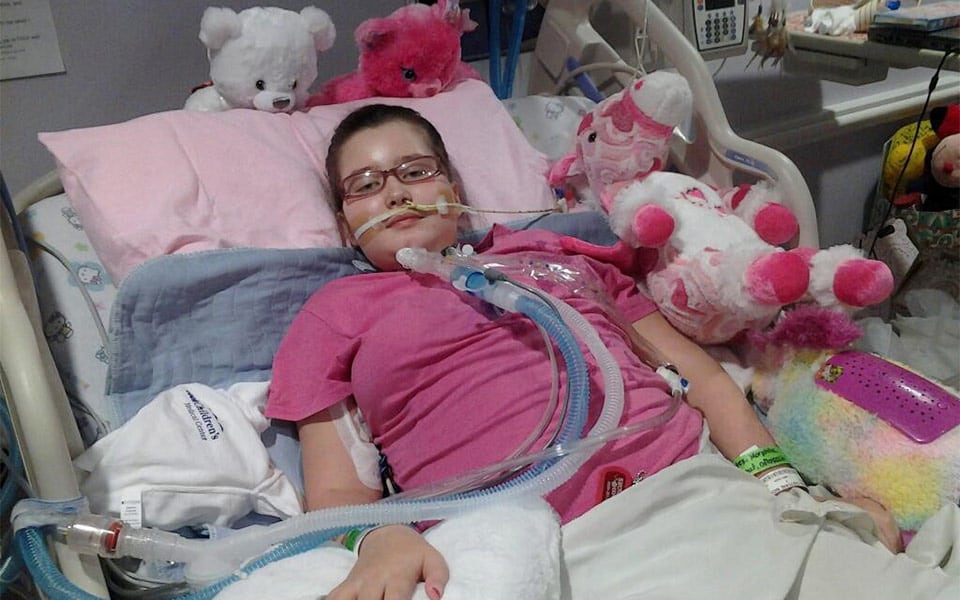 Throughout her health struggles, she has remained selfless and has donated thousands of stuffed animals to children in need, the majority being to children of fallen soldiers attending Gold Star's Snowball Express event. In the past two years Autumn has donated over 4,000 stuffed animals.
Her donations started when she was first hospitalized and placed down the hall from an orphaned child without a family. After receiving many gifts from her visitors and seeing the boy had nothing – Autumn brought him one of her stuffed animals. The smile on the boy's face sparked Autumn's passion for bringing hope and joy to children in need.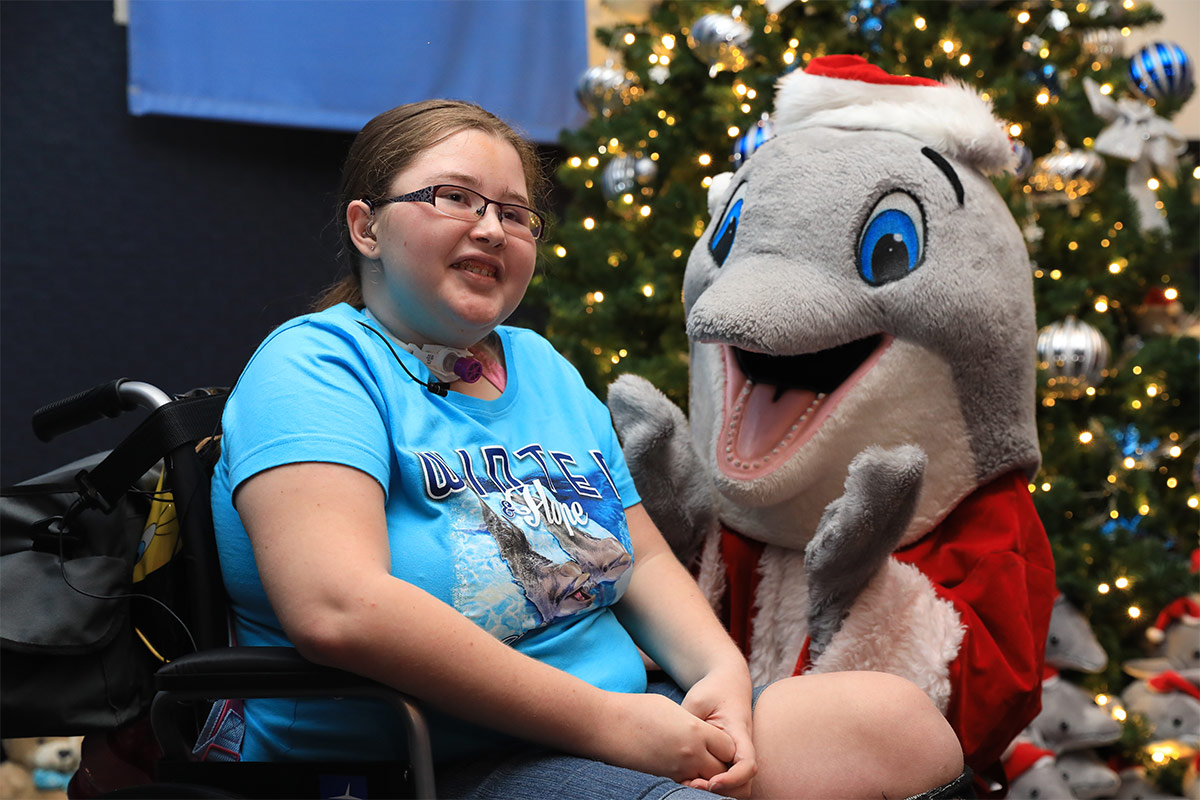 Honoring Autumn at Clearwater Marine Aquarium
For Autumn's 18th birthday she was surprised with a trip to Clearwater, FL to visit the rescued dolphins who have inspired her throughout her difficult journey: Winter and Hope at Clearwater Marine Aquarium. It has been her dream to meet them.
Clearwater Marine Aquarium honored Autumn during her visit with a warm welcome and program in the Spectrum Theatre. CMA presented her with 250 Winter plush and other donated stuffed animals and announced the launch of our Winter and Autumn's Hope campaign. For every Winter plush sold, CMA will donate a Winter plush to a child who lost a parent serving in the U.S. military.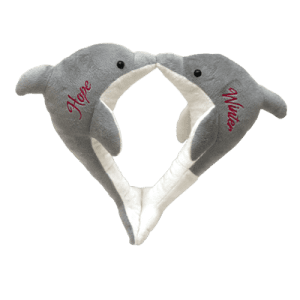 Inspired by Autumn to Donate Winter Plush for Children
With each purchase of a Winter plush Clearwater Marine Aquarium will donate a Winter plush to a child who lost a parent serving in the U.S. military. Autumn has inspired us by collecting thousands of stuffed animals for children in need of joy. Clearwater Marine Aquarium is supporting her mission by donating a Winter plush for each one sold during the campaign dates.
How You Can Be a Part of It
Buy One Winter Plush, We'll Donate One.
You can support this campaign by purchasing any Winter Plush from our retail store online or at the aquarium between Dec. 19, 2017, and Jan. 13, 2018, and at other times we'll announce throughout the year.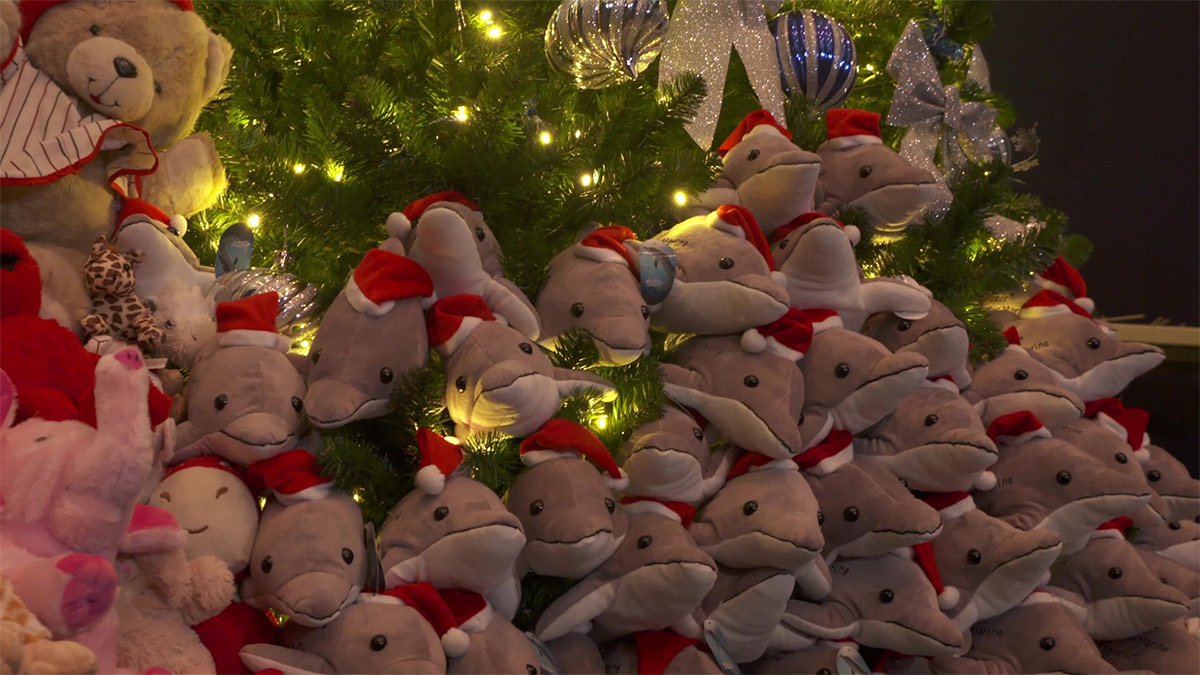 Donate Your Own Stuffed Animals.
You are also encouraged to donate your own new or lightly used stuffed animals by bringing them in or shipping to CMA all year long.
All donations will be sent to the December 2018 Snowball Express event in Dallas to be distributed to Gold Star kids.
Ship To:
Clearwater Marine Aquarium
ATTN: Winter and Autumn's Hope
249 Windward Passage
Clearwater, FL 33767