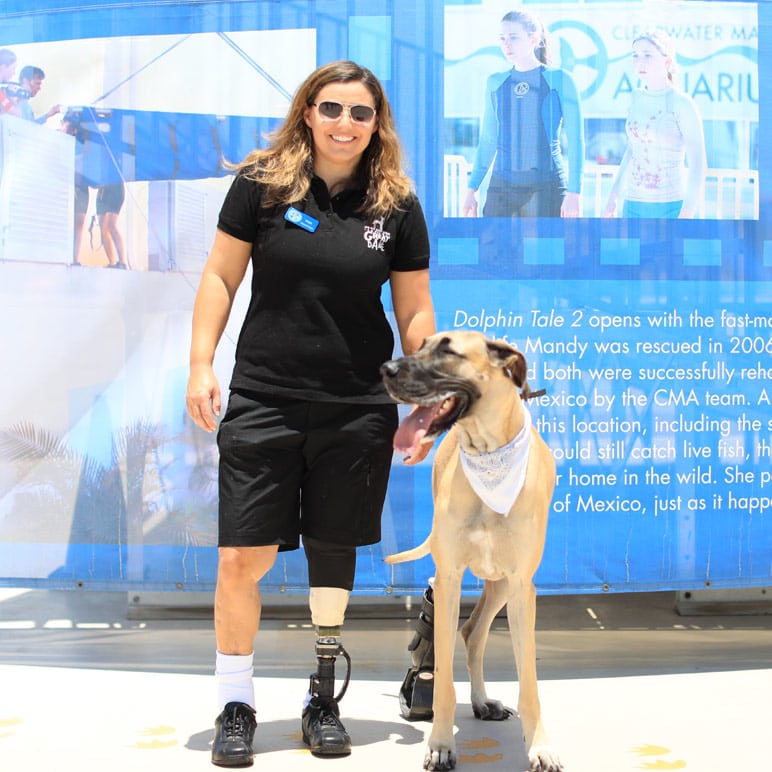 When Maja Kazazic was 16 years old and living in Bosnia during the war, she was severely injured from a motor shell rocket grenade. Maja's leg had to be removed and when on the verge of dying from her injuries and infection, she came to the United States for treatment, not knowing if she would ever see her mother, father and brother again. Undergoing rehabilitation at a hospital in Maryland, it was months before she learned her family had survived the war. Maja was eventually able to move them all to the United States. She learned English, graduated from college and is now a successful business owner.
After moving to Clearwater, Maja began coming to the Clearwater Marine Aquarium and started following the story of Winter, the dolphin without a tail. She began to feel Winter was the animal version of herself. Both had traumatic injuries, lost part of themselves and had prosthetics. Beyond that, from the time Maja was five years old, she had dreamed of seeing a dolphin in person.
Maja decided she wanted the same doctor who treated Winter and went to Hanger Prosthetics and had them make her a prosthetic leg. She now uses the same type of gel in her prosthetic sleeve that was originally created for Winter. Maja has a strong connection with Winter and truly has an amazing and inspirational story to share.
Learn more about Maja on her website at http://www.majakazazic.com.
---
Winter's story has inspired millions of people all over the world! Read more inspirational stories.