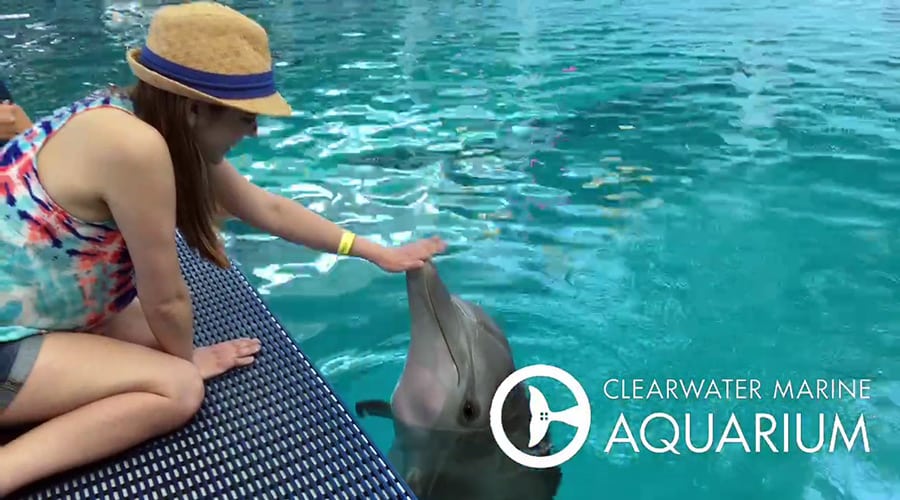 Maddi and Cystic Fibrosis
17-year-old Maddi recently visited Clearwater Marine Aquarium to meet her inspirational heroes, Winter and Hope. She was born with a genetic disease called cystic fibrosis (CF). This disease primarily affects the lungs and the pancreas. There is no cure for CF yet, and it is progressive. Because of this, Maddi usually goes to the hospital 3-4 times a year for a "tune-up" just to stay as healthy as possible. Despite her condition, she is still strong and driven to help others.
Winter Inspires Maddi to Work With Marine Animals
Maddi is now a junior in high school. Her desire is to be a marine biologist or a veterinarian for marine animals. In fact, Winter's story inspired her so much that she hopes to someday work at an aquarium like Clearwater Marine Aquarium.
Like many children with special needs, Maddi is so courageous! She never complains about the hours of therapy or the 20+ medications that she takes daily to try and maintain her health. She is an inspiration to those around her and in her community.
Learn more about Maddi's story and watch her encounter with Winter & Hope below