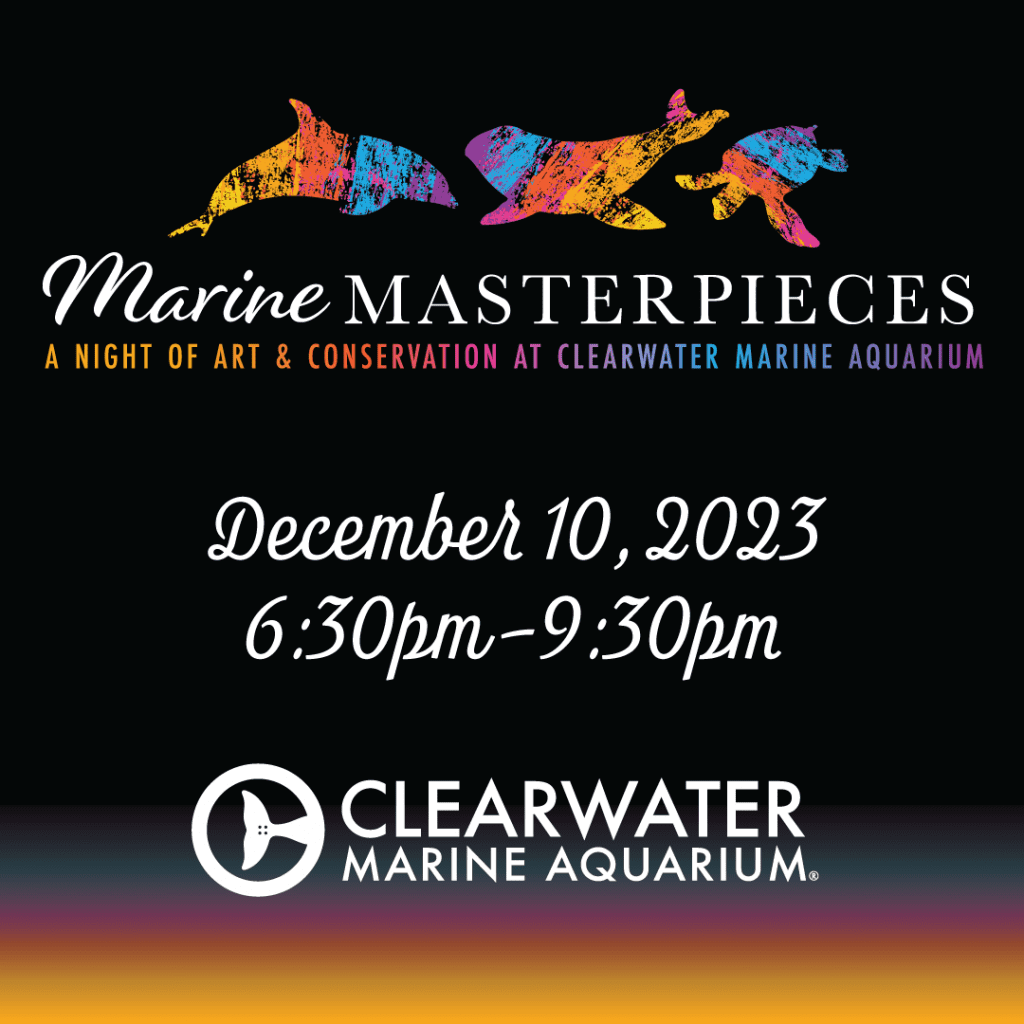 December 10 · 6:30 pm to 9:30 pm
Clearwater Marine Aquarium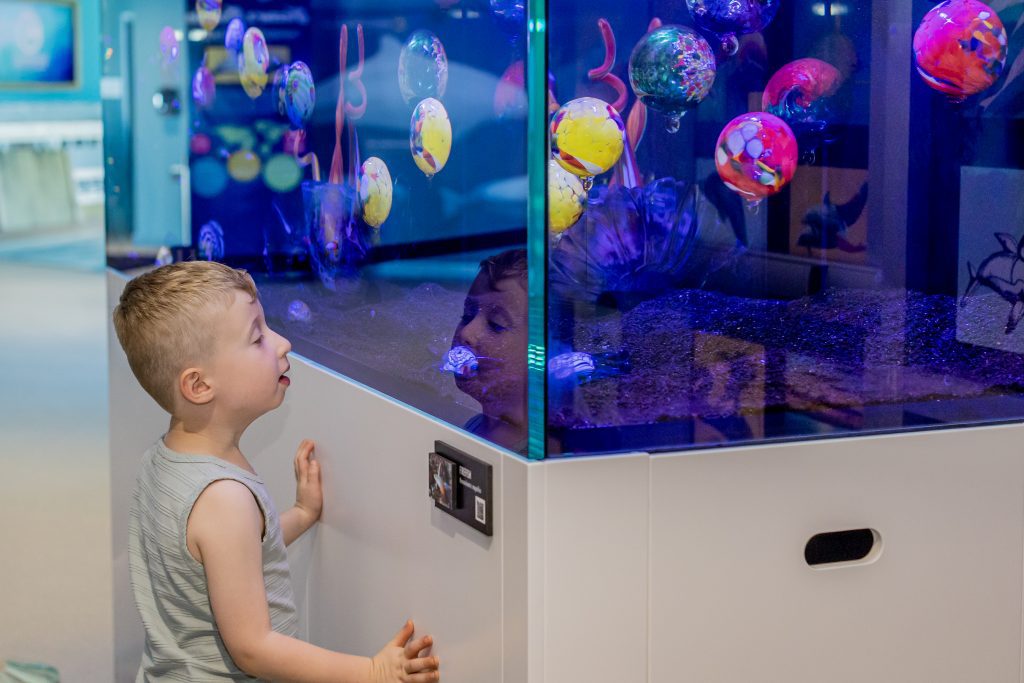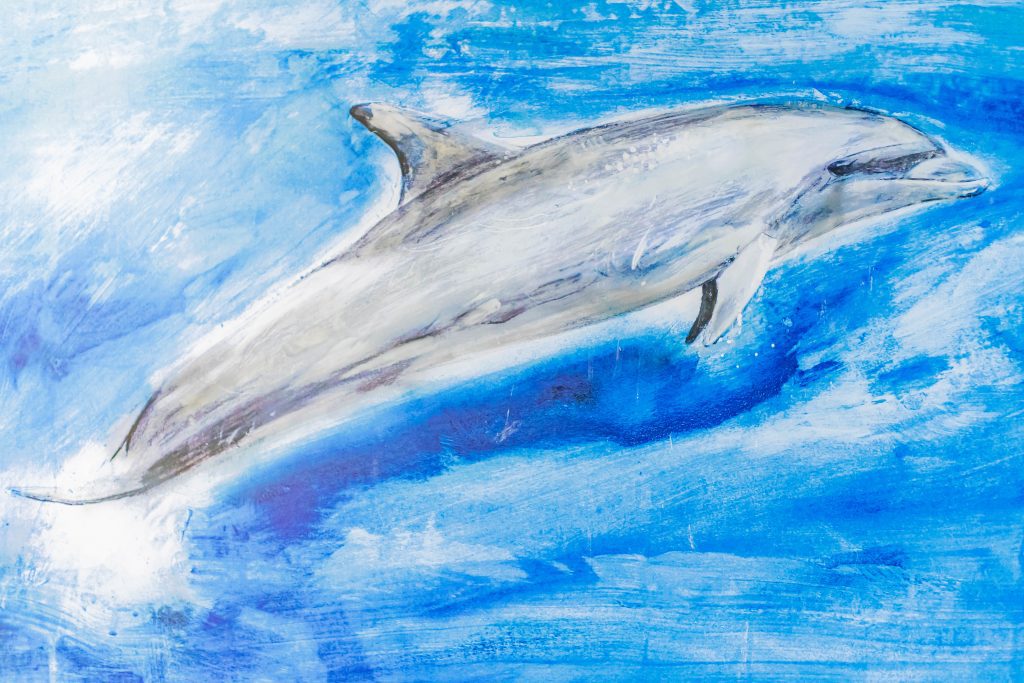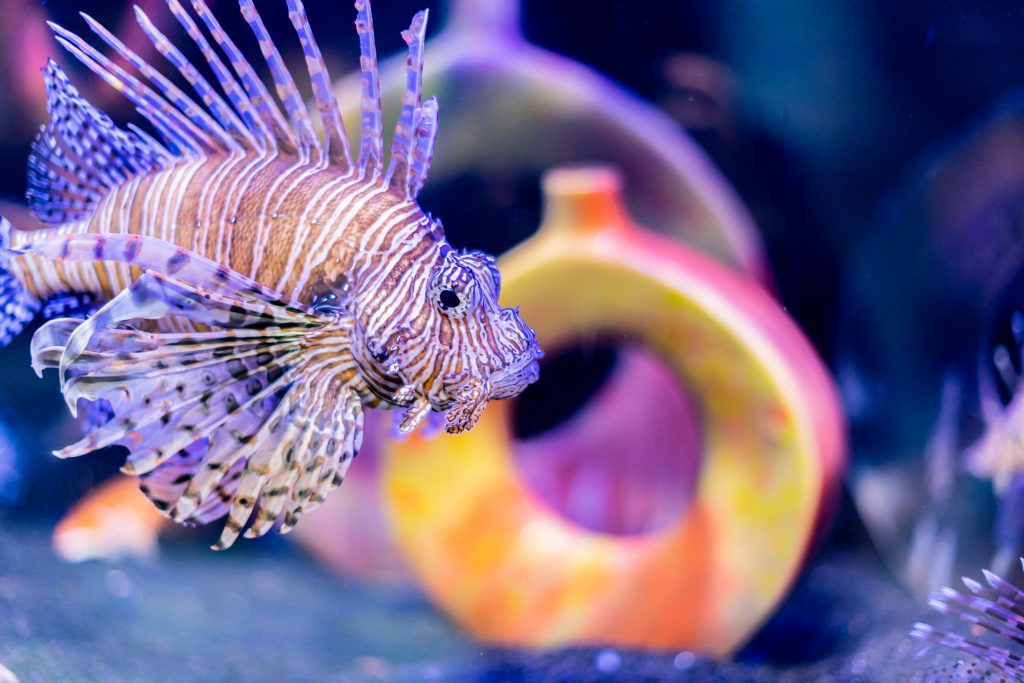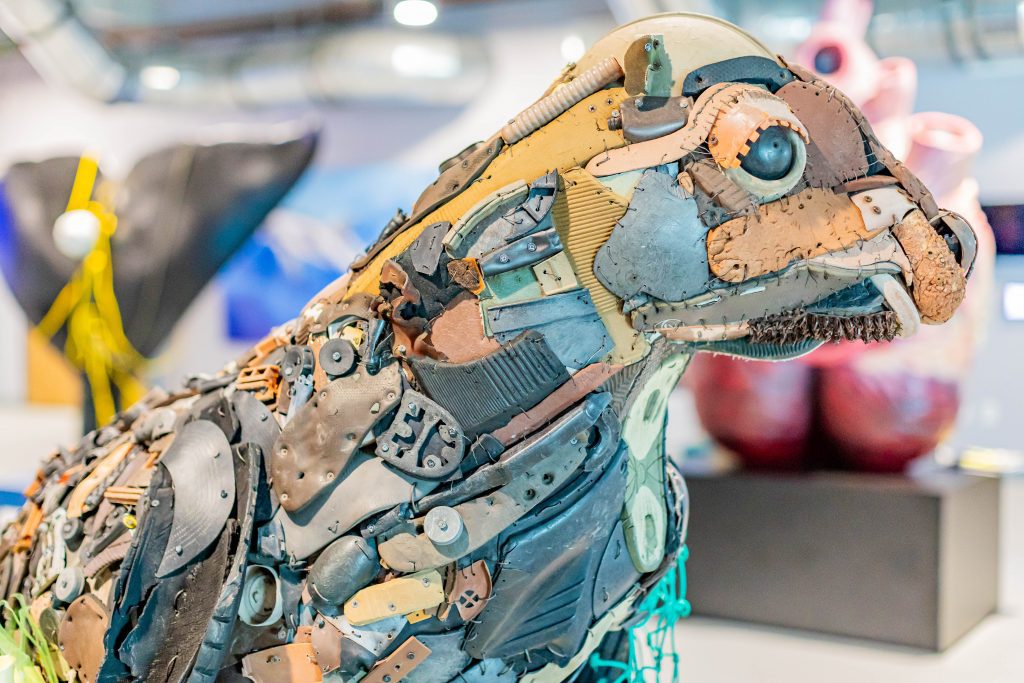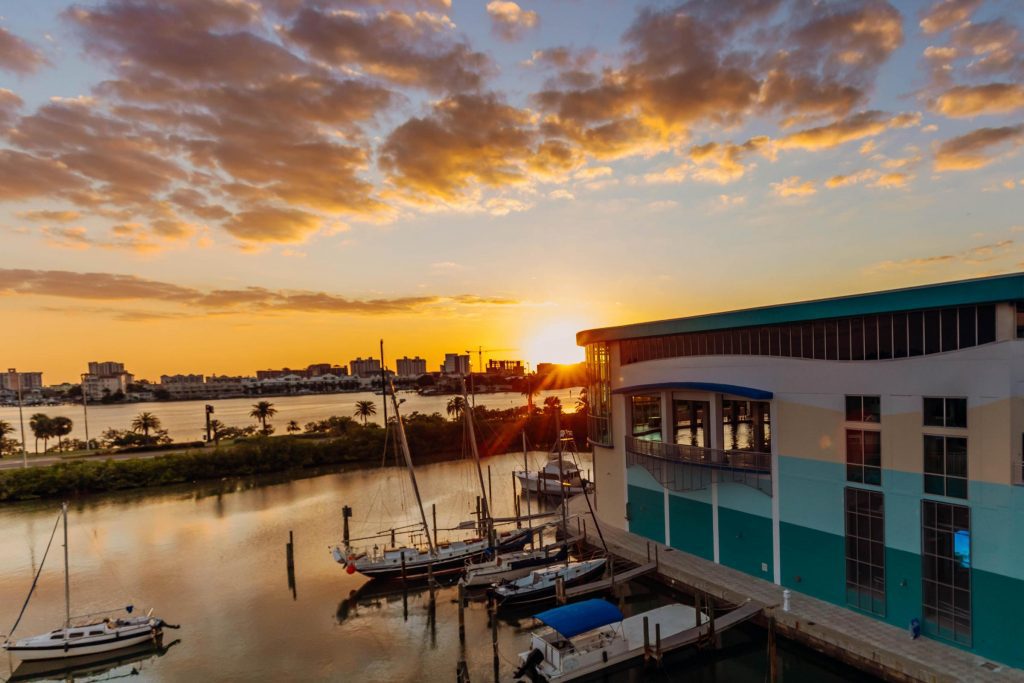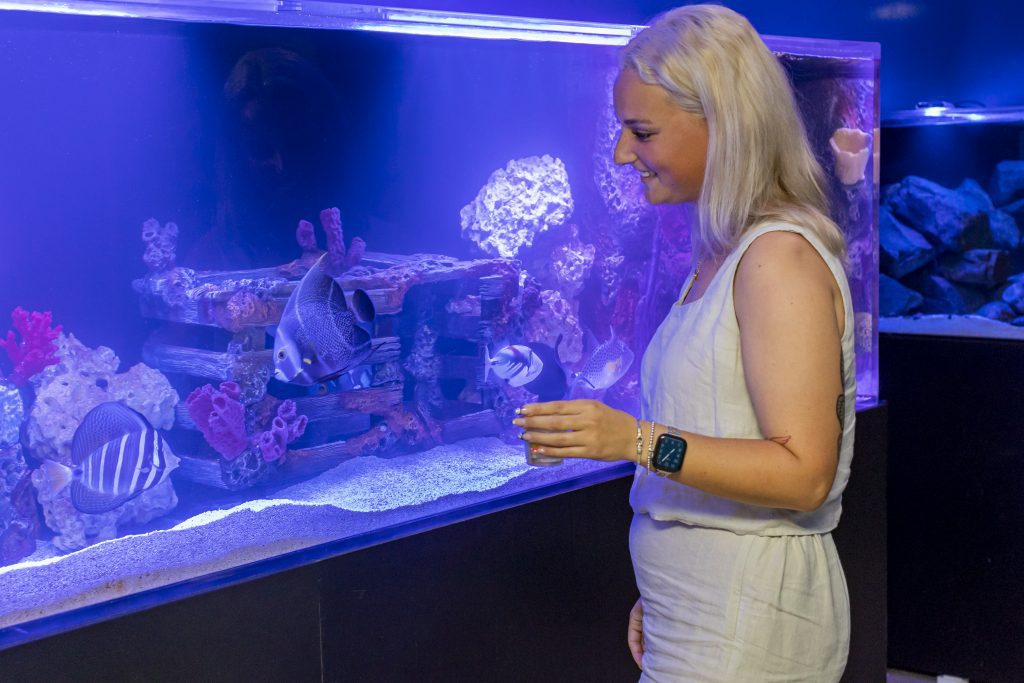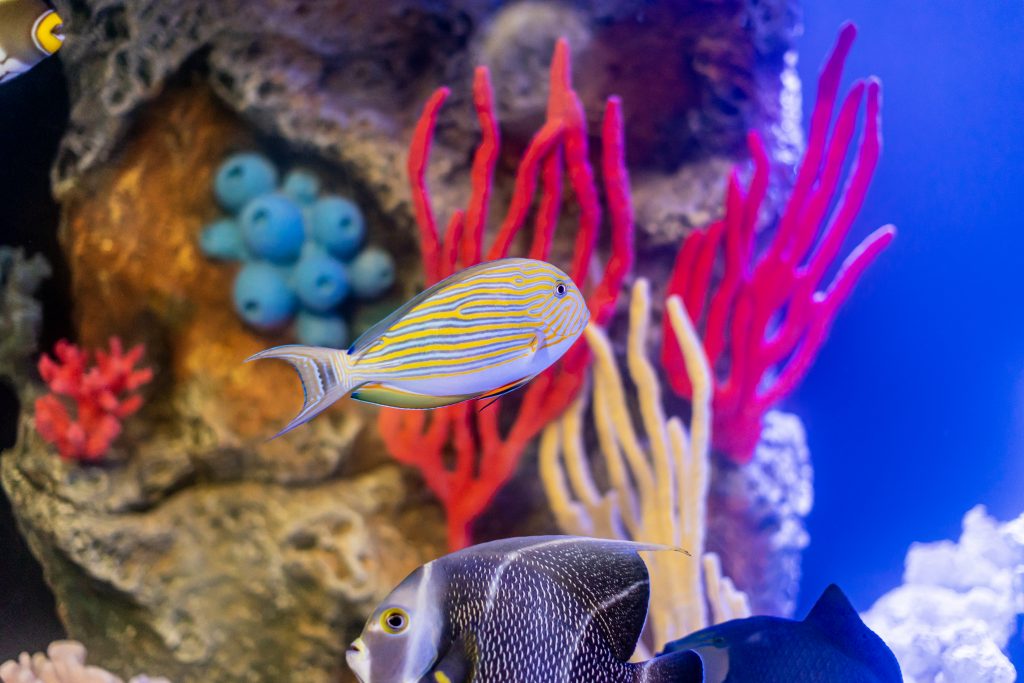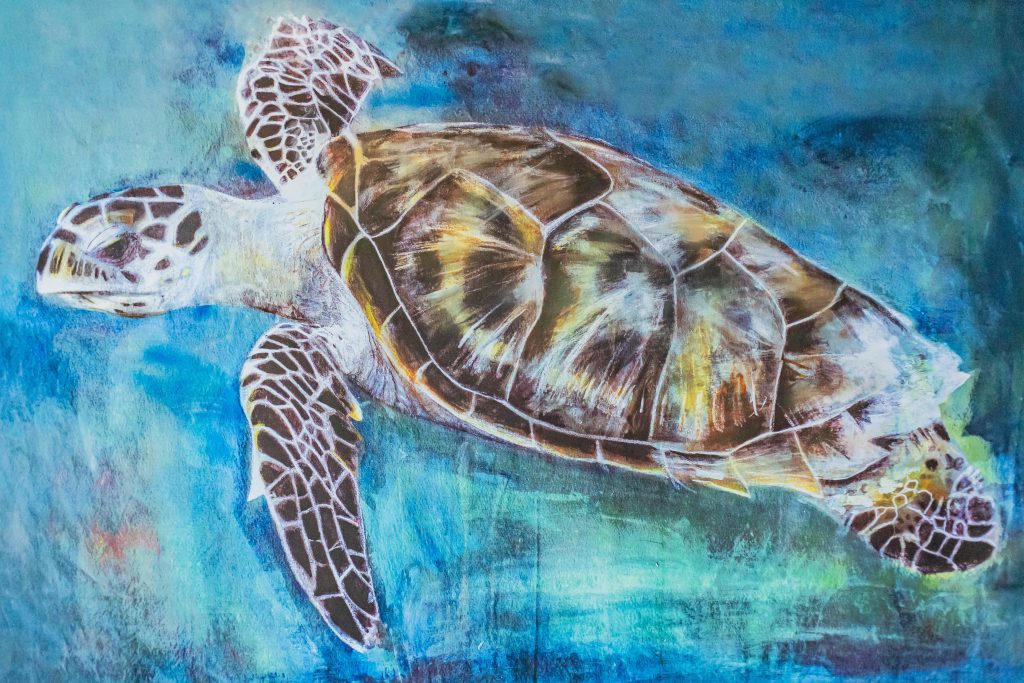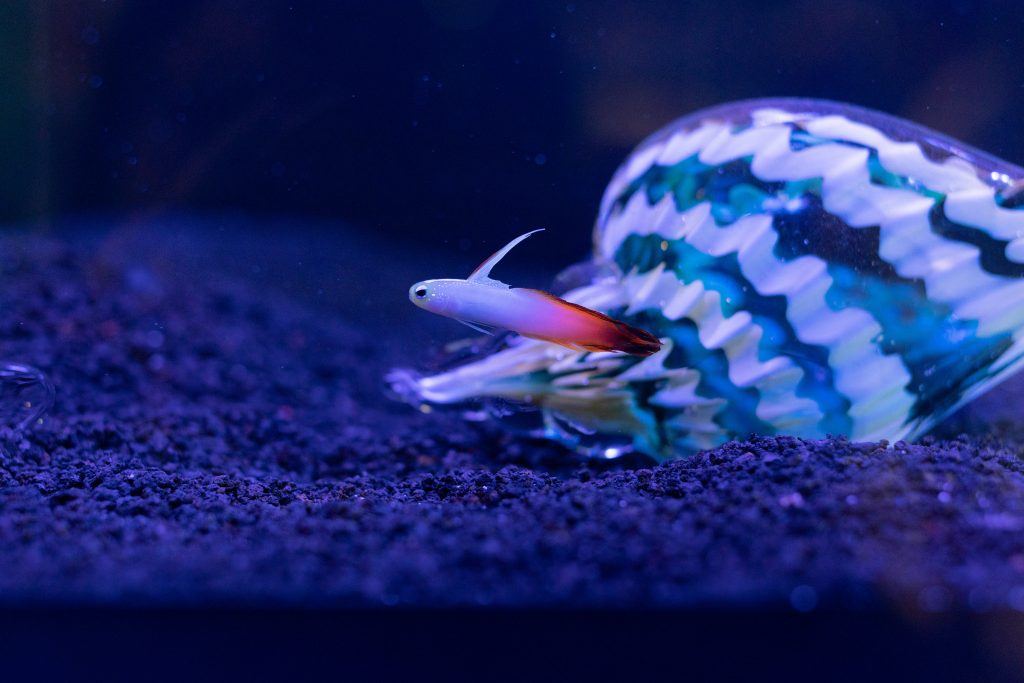 Family Friendly Event| Live Music| Signature Food & Drinks
About the Evening
A Night of Art and Conservation at Clearwater Marine Aquarium.
CMA invites you to an enchanting evening where the worlds of art and marine life come together in a family-friendly event.
In a partnership with the Morean Arts Center, this gathering will allow guests to explore a collaborative marine-themed art installation of colorful marine life blended with complementary artwork.
Engage in creative activities for all ages. Get close to captivating marine life. Meet the student artists from Morean Arts Center.
Savor delectable food and local wines while enjoying live entertainment. A kid-friendly menu will also be available.
Tickets
Adults

$50

Children

$35
Members (Adults & Children)

$20
Tickets include:
Entrance into the Aquarium, from 6:30pm-8:30pm
Live Entertainment
Interactive Dolphin Presentation Included
Assortments of Hors' d Oeuvres, Appetizers and Light Eats, catered by Big Claw Catering
One (1) alcoholic/nonalcoholic drink ticket
Bars available throughout the Aquarium
Exclusive access to the official unveiling of the Aquarium's newly designed art centric 4th Floor
Interactive artist demonstrations and presentations
Meet the young artists behind CMA and the Morean Art Center's collaboration; featuring talented youth from our community
Variety of hands-on artistic activities for children and adults
Limited ticket availability. Ticket pricing is subject to change and may increase at the gate on event date.
*All prices and event details subject to change. Refunds are not available for any events. Late arrivals, cancellations, and no shows will not be refunded or rescheduled.
Activities
Art Activities
Instructor Lead Glass Blowing Presentation
Instructor Lead Clay Molding and Work
Video Reel of clay project process
Dolphin Shrinky Dink Art Activity
Create a Clay Turtle: Air Dry Clay
Painting Activity with Temper Paint Sticks

Ornament Painting

Educational arts and crafts
Meet the Artists
Listen to a presentation from international artist Russel Ronat, creator of Project Halocene, an illuminated art exhibit focused on wild animal conservation.

Meet the art students and team from the Morean Arts Center that contributed to our art aquarium project.

See a glass blowing demonstration by Artist Adam Pacini as he creates sea life animals through flame work.
Enjoy the Aquarium After Hours
Access to underwater views of the rescued dolphins, sea turtles, stingrays and other resident animals and explore a number of marine life habitats that will be viewable during the evening hours.
Explore our new ArtSEA Conservation exhibit!
Net proceeds from this event benefit Clearwater Marine Aquarium's ongoing mission to rescue, rehab, and release more marine life.
Please Note:
In order to purchase or consume an alcoholic beverage, guests must be 21 or older. Additionally, you will be required to present valid identification to verify your age.
Event includes access to select areas of Clearwater Marine Aquarium, including the Ruth & J.O. Stone Dolphin Complex and Visitor Center.
All prices and event details subject to change. Refunds are not available for any SunSips by the Bay events. Late arrivals, cancellations, and no shows will not be refunded or rescheduled.
All alcohol sales will end at 9:10pm.
---
Dress attire is casual.
Please note that while we encourage a relaxed and comfortable dress code for this event, we kindly request that guests refrain from wearing bathing suits or any overly revealing clothing. We ask that appropriate clothing be worn to cover the torso and be suitable for public spaces. This may include items such as t-shirts, blouses, shorts, jeans, skirts, and dresses. Shoes or sandals are also required.
We reserve the right to refuse entry or ask guests to leave if their attire does not comply with our dress code policy. We appreciate your cooperation and look forward to a fun and enjoyable event for all.