Spend the day learning about North Atlantic right whales and showing support for this incredible species!
Date
November 7
10:00 am – 4:00 pm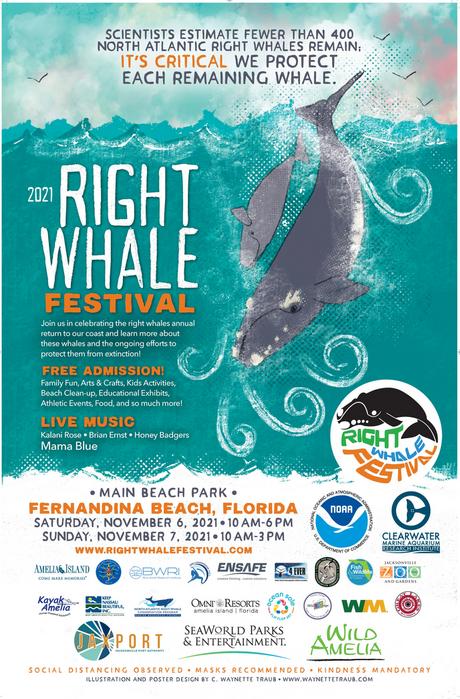 About the Event
On November 7, 2021, stop by Fernandina Beach and show your support for critically endangered North Atlantic right whales!
The Right Whale Festival celebrates the annual return of endangered North Atlantic right whales to the warm coastal waters off northeast Florida and Georgia where they give birth to and nurse their young. This festival highlights local efforts to protect these whales from extinction, as well as ocean-themed activities and exhibits that emphasize education and environmentally responsible adventures and products.
Sunday, November 7 – 10 am to 4 pm
Due to severe weather, the festival activities for Saturday, Nov. 6 have been canceled.
You can also support the Right Whale Festival and North Atlantic right whale conservation efforts with our Limited Edition Right Whale Adoption Kits. Donate today!
---