Join us for Pre-k Pod Pals – a fun and educational morning program at Clearwater Marine Aquarium!
Date
December 5, 2023
10:30 am – 11:15 am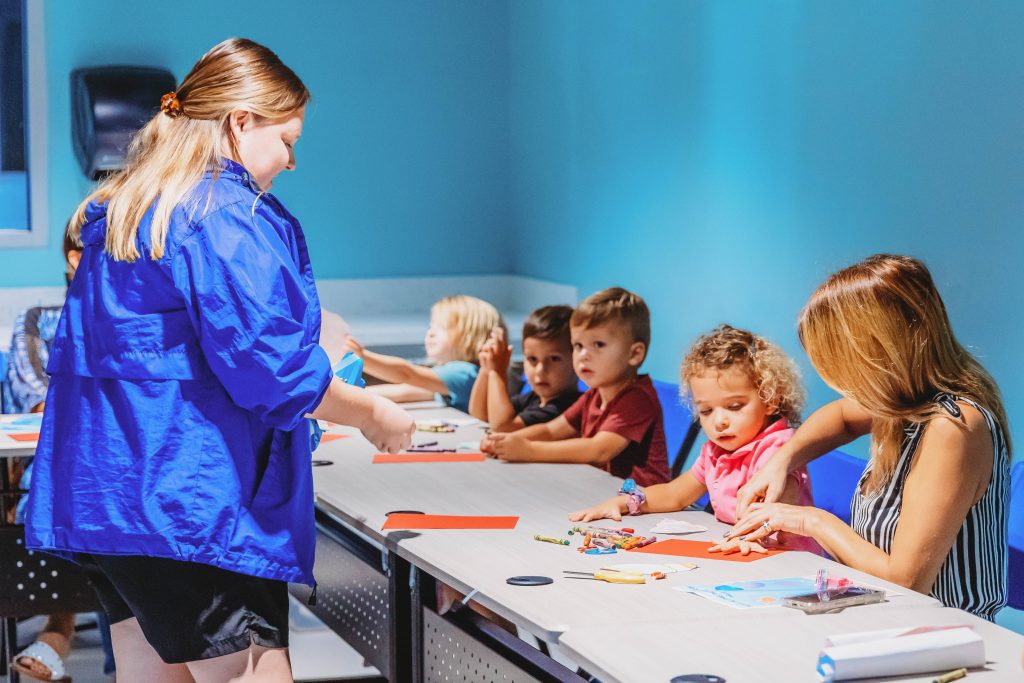 About Imagination Shell-ebration
How are shells made and who lives in a shell? Discover the answers to these questions and more in this one-hour program. Get an up-close look at our discovery pool animals that live in a shell. Practice using your listening skills during story time and use your imagination to create your very own hermit crab shell to take home!
About Pre-K Pod Pals
Our turtle, dolphin, otter, shark, and ray friends will invite children to learn about where they live, what they eat, and the characteristics that help them live in the ocean. Programs will include classroom activities that explore the Florida pre-kindergarten standards, interactive games, and fun facts about the animal of the month!
Available for children ages 3 to 5. All children must be accompanied by an adult. We require a minimum number of participants per Pre-K Pals session and will reschedule or process a full refund if the minimum is not met.
All programs must be booked online at least 24-hours in advance.  
Programs begin at the scheduled time. We want to make sure you have an amazing experience and do not miss your program.  Please be sure to arrive early for your scheduled program in case of beach traffic or other delays.
Admission is not required and not included with this program.  Add on Aquarium Admission for $4.95 per person by calling 727-441-1790 x 2262 at least 24 hours in advance.
Parking fee is not included in the cost of the program.
Prices, dates, and other details are subject to change.
Monthly Programs:
Oodles of Otters Date: September 5, 2023
Manatee Mania Date: October 3, 2023
Coral Corral Date: November 7, 2023
Imagination Shell-ebration Date: December 5, 2023
Dolphin Discovery Date: January 2, 2024
Bubble Babies Date: February 6, 2024
Squishy Bones Date: March 5, 2024
Whale Tales Date: April 2, 2024
Hatchling Heroes Date: May 7, 2024
---