Join CMA and Ocean Aid 360 for The Ghost Trap Rodeo!
Date
January 22, 2022
9:00 am – 1:00 pm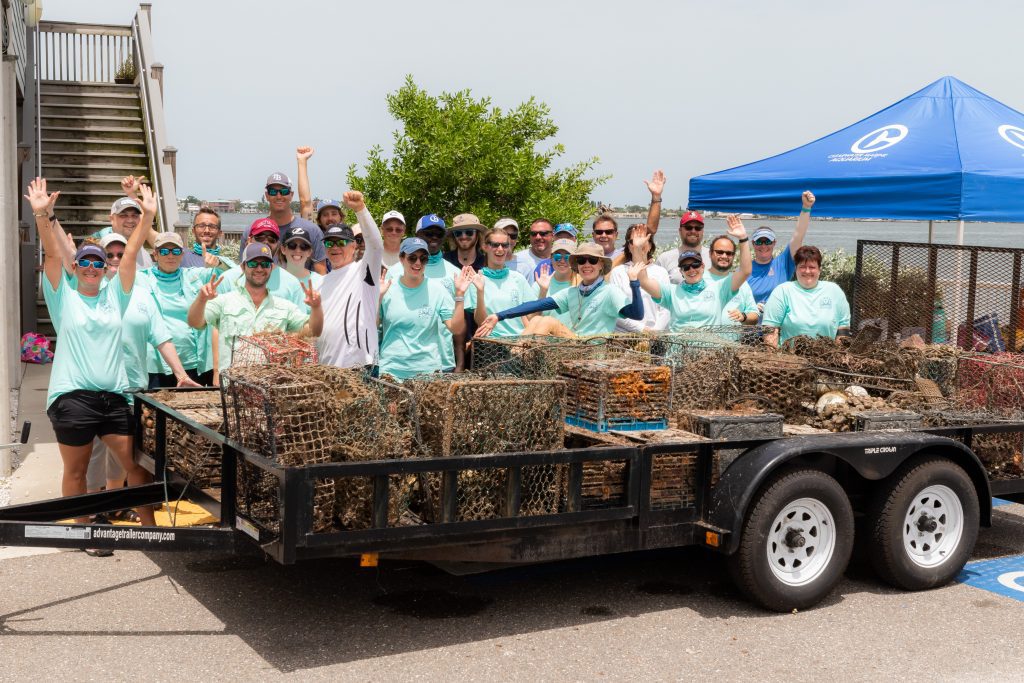 About the Event
Join Clearwater Marine Aquarium for Ghost Trap Rodeo at the Belleair Causeway from 9 am and 1 pm!
It's just like your favorite inshore sight-fishing tourney, but instead of snook and redfish, after your 4-hour search, we'll be weighing in collected plastics, derelict crab traps, and other forms of marine debris.
This FWC-permitted Ghost Trap Rodeo event will take place during the OPEN trap fishing season. As such, event participants will NOT take buoyed traps during the course of this event. Only non-buoyed (derelict) traps will be collected, and the event will place primary focus on non-trap debris. Any derelict traps (non-buoyed) found during the event will be collected to stop the cycle of "ghost fishing" which depletes existing marine resources available to commerical and recreational anglers, alike, through non-tended traps.
CMA is overseeing the Belleair location. If interested in registering, be sure to select Belleair Causeway Boat Ramp.
Ghost Trap Rodeo
9 a.m. to 1 p.m.
Registration required.
Learn more about Ghost Trap Rodeo.
---