Looking for a great new idea for a birthday party? Celebrate and share the experience of a lifetime with family and friends. A Clearwater Marine Aquarium party host will guide you through your party.
Voted Tampa Bay Times Best Place to Have a Birthday Party!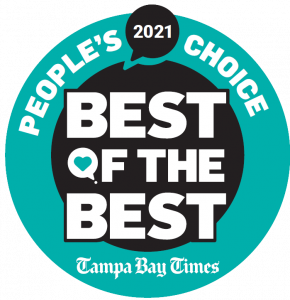 Party Details
Price

$350

Number of Attendees

15

Days Available

Mon, Tue, Wed, Thur, Fri, Sat, Sun
Location

Event Rooms on 4th Floor

Party Times

10 a.m. – 4 p.m.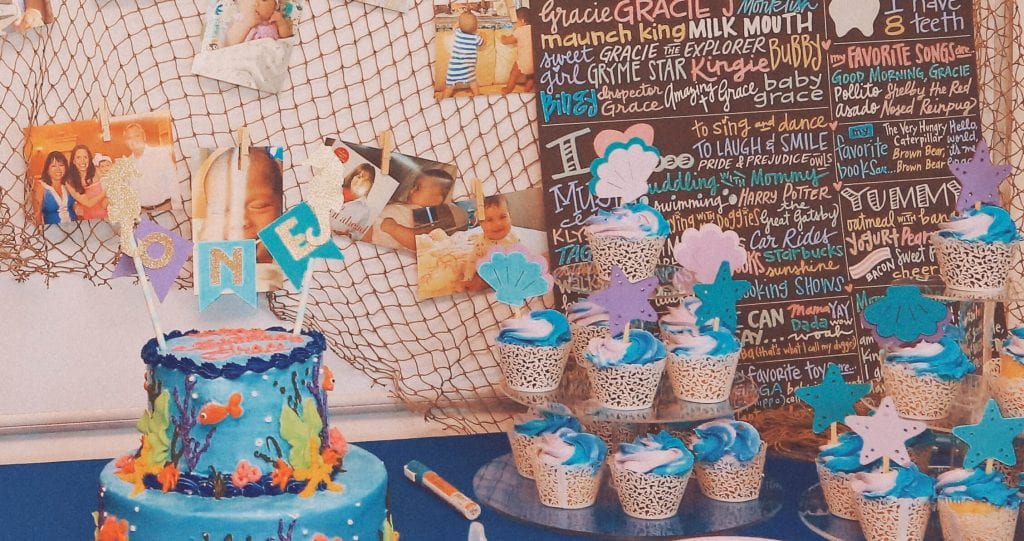 All Parties Include
Admission to CMA
2 hour party rental space
Birthday Host
Party Supplies (tables, chairs, cups, napkins, tablecloths)
Before You Book
Members receive 20% discount on party package prices
Party guest count includes every child, adult, and member (infants 0–2 not included in total count)
Party cannot exceed maximum capacity
A two-week notice is required for all bookings
Payment is due at time of reservation. This will allow us to hold your date.
Parking is not included and must be pre-purchased online ($10.00).
Decorations & More
The aquarium has a no balloon policy. For the safety of our animals and the risk posed to our waterways. Other items not permitted: noise makers, live animals (ie goldfish as favors or pets)
Some additional table decorations and party favors can be added by the parent. Please contact Events for approval before you purchase any decorations.
Food & Beverage
Clearwater Marine Aquarium will provide all food & beverage accommodations for Birthday Parties. Selections must be selected (4) days prior to your scheduled Birthday Party.
Unlimited Pepsi products and Just Water available for $5.00 for one hour or $7.00 for two hours per person.
Birthday Party Tray Menu
For 15 people
Chicken Tenders Tray $28.99 

Grouper Nugget Tray $34.99

PB&J and Nutella Sandwich Tray $22.99

Cold-Cut Sandwich Tray (Turkey and Ham) $26.99
Macaroni and Cheese $15.99
Fresh Pub Chip Bowl $10.99
Chips and Salsa $10.99
Hummus/Veggie Tray $18.99
Fresh Fruit Tray $26.99
Yogurt and Fruit Tray $28.99
Cupcake Tray $24.99
Cookie/Brownie Tray $24.99
Assortment Snack Tray – Granola Bars, Peanuts, and Yogurt Bars $21.99
Prices listed do not include tax.
Optional Add-Ons
Participate in a show and shell educational session with a marine biologist. Learn fun facts and see up close invertebrates such as a hermit crab and sea urchin. Learn about sea turtles and dolphins with biofacts- a sea turtle carapace and dolphin skull.
$75.00
Hermit Crab Bash
Ages 4-8
Create a hermit crab craft to take home with tips on how to be a marine biologist when you visit your local beach.
$75.00
Dolphin Action Moment with Photo
Minimum Age: 5
Come get your picture taken with one of our high-energy dolphins! Pose while our professional photographers capture the action moment to remember forever.
Based on Availability
Mon, Wed, Fri, Sat, Sun
1:50 p.m.
Individual or Group (Max. 10)
Includes (1) 6×8 Photo
$79.95 Group; $69.95 Individual
Dolphin & Wildlife Boat Tour
Explore Clearwater Bay during this 60-minute eco-boat cruise. Learn about members of our local dolphin population, travel around a bird sanctuary island, and view seasonal local wildlife.
Based on Availability
$19.99 per person
Booking
All persons attending the party are included in the party count. When booking a party, the party room is available only for the time booked, so you should start on time to receive the full experience. Due to safety and capacity limitations there is a 15-person maximum, including adults and children. Requested dates must have two weeks advanced notice.
How to Book
Please contact our Events Coordinator at (727) 441-1790 x328 or events@cmaquarium.org