Growing Lettuce for Sea Turtles With Aquaponics
Fish will help grow lettuce without the use of soil in Clearwater Marine Aquarium's new aquaponics exhibit. This lettuce will feed the aquarium's rescued sea turtles. CMA completed the sustainable system at the end of August and it's ready for guests to view now.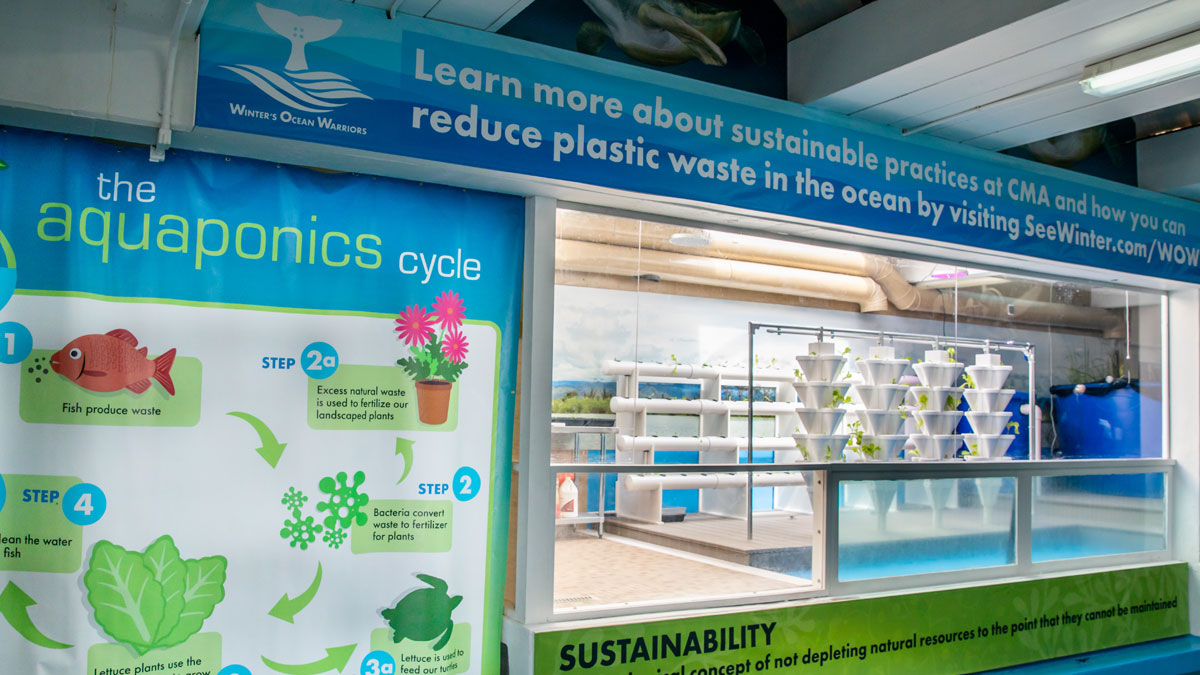 The waste from a pool of tilapia is transferred through the system to the lettuce as fertilizer. The romaine lettuce plants naturally filter the water they grow in by pulling out the nutrients they need. The filtered water is then returned back to the fish and the cycle happens again. This sustainable practice maintains resources instead of depleting them.
"Our goal is to educate and inspire guests to practice sustainability in their own routines," says David Yates, CEO of Clearwater Marine Aquarium. "Small changes can collectively make a big difference in protecting our planet's resources."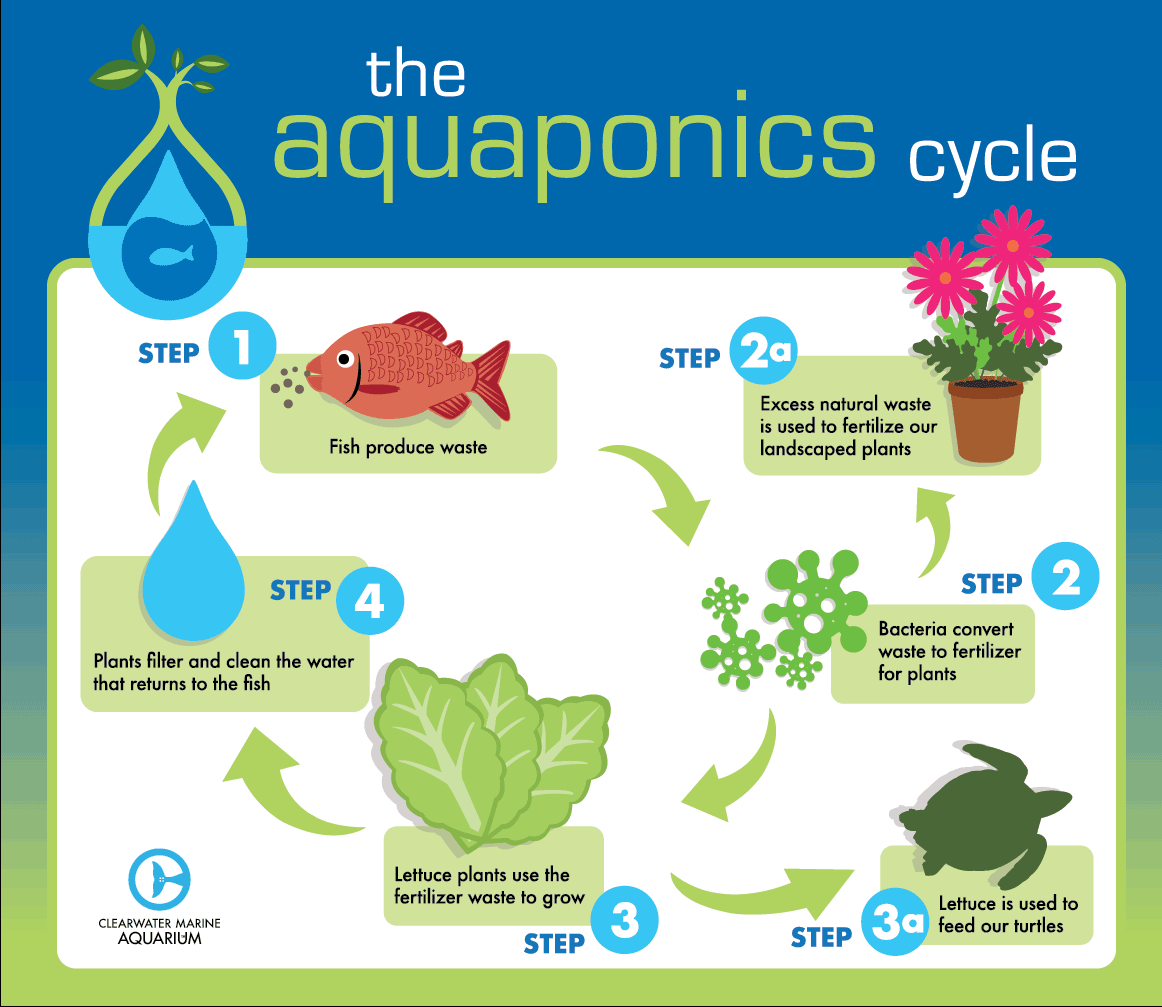 The Aquaponics Cycle
What exactly is Aquaponics?
Aquaponics is an integrated system that utilizes both aquaculture (raising fish) and hydroponics (soil-less growing of plants).
How does the aquaponics cycle work?
The fish excrete waste after digesting food.
In this system, the waste is converted into "fertilizer" for the plants.
Lettuce plants use the fertilizer waste to grow and then this lettuce is used to feed our sea turtles.
The romaine lettuce plants naturally filter the water they grow in, by pulling out the nutrients they need to grow, therefore filtering and cleaning the water that is then returned back to the fish… and the cycle happens again!
What is sustainability?
Sustainable practices maintain resources instead of depleting them. Both parts of the aquaponics system (the fish and the lettuce) work together to grow the lettuce in a continued cycle.
Because the system works together, it does not require additional resources such as fertilizer or water maintenance. We only need to add new lettuce seeds when the lettuce is ready to harvest, and feed the fish so they can produce the waste.
Some of the other ways CMA practices sustainability:
The tableware in our Shark Bites Cafe is made from sustainable birch wood. No plasticware!
Shark Bites Cafe also uses biodegradable containers that are sustainably sourced.
Our paper bags are sustainably sourced in our gift shop. No plastic bags!
We encourage the use of, and sell in our gift shop, re-useable shopping bags.
During coastal cleanups, we use buckets and other reusable containers to collect trash and use them again once cleaned — instead of using disposable plastic trash bags.
We recycle paper and plastic bottles.
Staff use refillable water stations and water bottles.
We donate the fish that is not suitable for consumption for our dolphins to local gardeners who compost the fish.
Additionally, we have integrated the lettuce grown in the aquaponics system into the diets of our sea turtles.
Here are a few ways you can you can practice sustainability in your everyday life!
Use reusable materials to reduce plastic waste such as water bottles, eating utensils, cloth or reusable shopping bags, and coffee cups!
Carpool or ride your bike.
Buy food from farms or stores that also practice sustainability
Grow your own vegetables in a community garden or small-scale aquaponics system.
---
Learn how you can help reduce marine debris and protect our oceans.