Extended Hours Presented by Hyatt Regency Clearwater Beach Resort & Spa.
Start Date
July 3
10:00 am
End Date
August 29
8:00 pm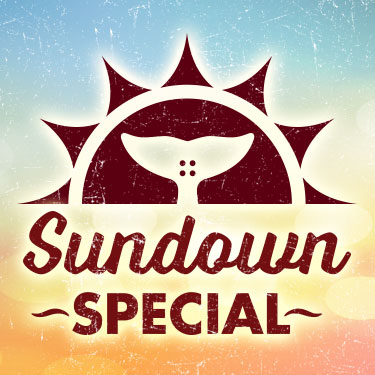 About the Event
Enjoy Extended Hours and Sundown Special Admission between 4 pm and 8 pm!
Visit Winter the Dolphin and all of the rescued animals at Clearwater Marine Aquarium during our Sundown Special hours! Extend your day in Clearwater Beach and discover new marine life friends and underwater views for a special price when you visit us during Sundown Special hours.
Sundown Special Admission is only $15.99 for all ages!
Reservations are encouraged! CMA has implemented significant additional safety precautions to protect staff, animals, and guests while ensuring a fun and educational visit with limited guests.
Sundown Special Admission is available after 4 pm through Aug. 29.
Prices, dates, times and other details subject to change.
---