Experience Details
Start Date
May 25
4:00 pm
End Date
September 3
8:00 pm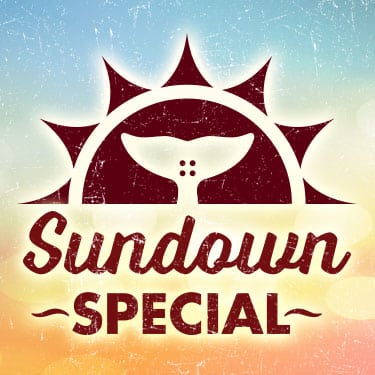 About the Event
Enjoy Summer at CMA with Extended Hours, Evening Family Fun, and $9.99 Admission From 4-8 p.m. on Select Dates May through September.
Join us for Sundown Special hours every evening between May 25 and Sep. 3, 2018.
Bring the family after a day at Clearwater Beach, and visit Winter and all the rescued animals at Clearwater Marine Aquarium during our Sundown Special hours! Catch a sunset with Nicholas the dolphin, and learn about our mission to rescue, rehab and release marine life with special evening presentations from our Animal Care Teams. VIEW SCHEDULE
Admission is only $9.99 from 4-8 p.m.
For extra family fun on the water, book a trip aboard the Tropical Family Cruise — only available during the Sundown Special. Get the Tropical Family Cruise Package with Sundown Special Admission for only $22.98!
---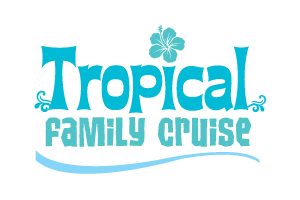 During Sundown Special hours, enjoy a fun and family-friendly, tropical boat tour around beautiful Clearwater Harbor. Get the opportunity to see local wildlife during the evening hours, participate in educational trivia games and enjoy a relaxing voyage on the water with music.
ALL AGES — 50 MINUTES
5:00 p.m. – Tropical Family Cruise
6:30 p.m. – Tropical Family Cruise
7:30 p.m. – Tropical Family Cruise
$12.99 Tropical Family Cruise
$22.98 Tropical Family Cruise Package with Sundown Special Admission
4:00 Sea Turtle Presentation – Turtle Cove
4:00 Rescue Demonstration – Stranding Deck
4:30 Tail Talk – Stranding Deck
4:30 Meet Our Divers – Mavis's Rescue Hideaway
5:00 Resident Dolphin Talk – Location TBA
5:00 Stingray Presentation – Stingray Beach
5:30 Animal Enrichment – Location TBA
5:30 Puffer Fish Presentation – Touch Tank
6:00 Shark Presentation – Shark Pass
6:00 Tail Talk – Stranding Deck
6:30 Sea Turtle Presentation – Turtle Bayou
6:30 Dolphin Anatomy Game – Stranding Deck
7:00 Dive Presentation – Mavis's Rescue Hideaway
7:00 Resident Dolphin Talk – Location TBA
7:30 Sea Turtle Presentation – Turtle Cove
7:30 Stingray Presentation – Stingray Beach
---
---