Join us for PJ's Playdates – a fun and educational morning program at Clearwater Marine Aquarium!
Date
March 15, 2022
10:00 am – 11:00 am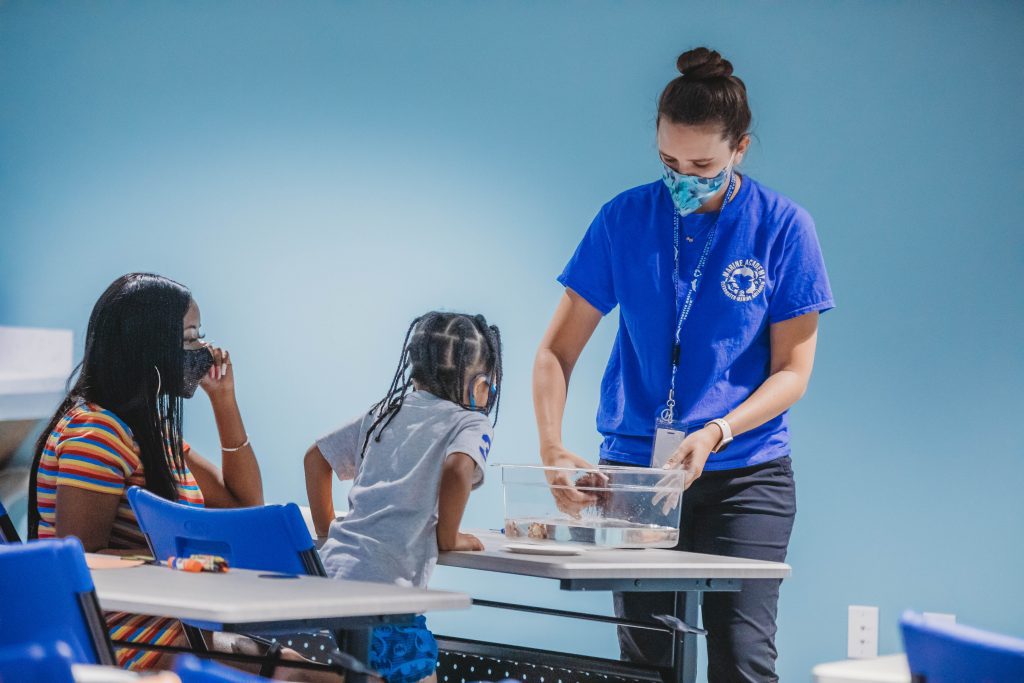 About the Event
PJ's turtle, dolphin, otter, shark, and ray friends will invite children to learn about where they live, what they eat, and the characteristics that help them live in the ocean. Activities will include classroom activities the explore the Florida pre-kindergarten standards, interactive games, and fun facts about the animal of the month!
March 15: Oodles of Otters
Explore the difference between river otters and sea otters in this one-hour program. Engage in storytime and learn about how otters take care of their young. Become an otter and continue to develop your motor skills in a fun, hands-on activity!
For children ages 3-5. Tickets do not include admission to the aquarium.
10:00 a.m. to 11:00 a.m.
Price: $15.00 (one child & chaperone) / $5.00 per additional participant
CMA has implemented significant additional safety precautions to protect staff, animals, and guests while ensuring a fun and educational visit with limited guests.
Prices, dates, times and other details subject to change.
---