Come see the brand new views at Clearwater Marine Aquarium!
Start Date
October 16
10:00 am
End Date
October 18
6:00 pm
About the Event
Exciting activities will be occurring throughout this Opening Weekend Celebration!
We are celebrating the unveiling of new views and brand new guest experiences all weekend long at CMA! With five times the guest space, visitors will have more room than ever before to enjoy brand new views of rescued dolphins Winter, Hope, PJ, Nicholas and Hemingway in their new home at the Stone Dolphin Complex. Experience our new and improved ticketing process, enjoy our spacious new cafe and culinary options, and browse through our expanded retail selection.
Enjoy stopping by various pop-up locations placed throughout CMA for a socially-distanced indoor/outdoor event on Saturday and Sunday!
Meet local artists from across Florida as they display and sell their unique hand-crafted pieces featuring marine life and our precious ecosystem.
Bring your little learner by Education Stations staffed by conservation groups and wildlife rescue partners for fun informative experiences.
Meet Dolphin Tale Star Nathan Gamble!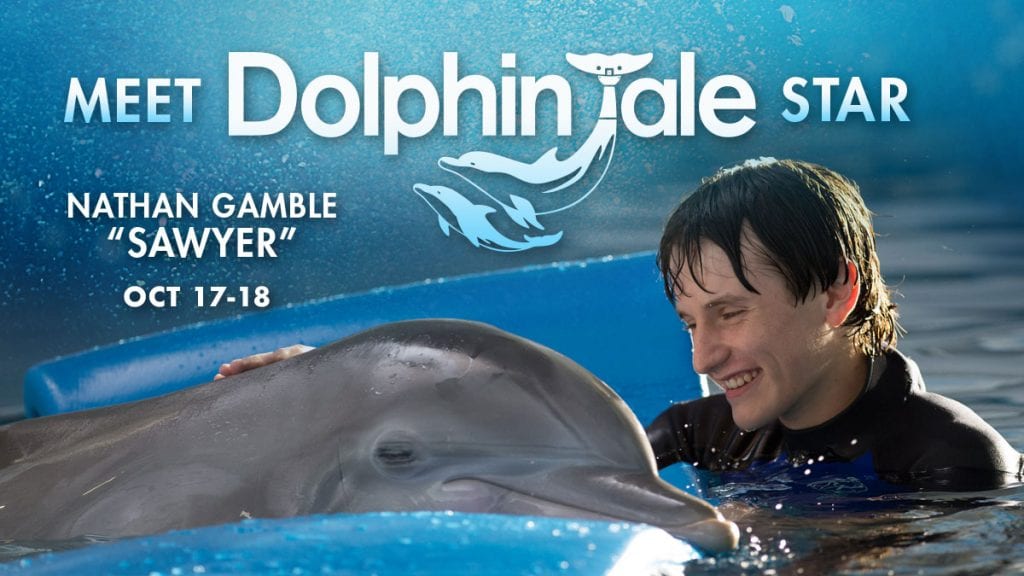 Meet the actor who played Sawyer in the Dolphin Tale movies. Special appearances will be held in the Dolphin Tale Theater at CMA on Saturday and Sunday.
Saturday, Oct. 17 – 11 a.m. to 1 p.m. and 2 p.m. to 4 p.m.
Sunday, Oct. 18 – 11 a.m. to 1 p.m. and 2 p.m. to 4 p.m.
All activities are included with Admission!
Reservations are encouraged! CMA has implemented significant additional safety precautions to protect staff, animals, and guests while ensuring a fun and educational visit with limited guests.
Prices, dates, times and other details subject to change.
---