Recurring event
see all
Clearwater Marine Aquarium has partnered with Sunscreen Film Festival for a 4 week filmmaking camp!
Date
January 22
10:00 am – 2:00 pm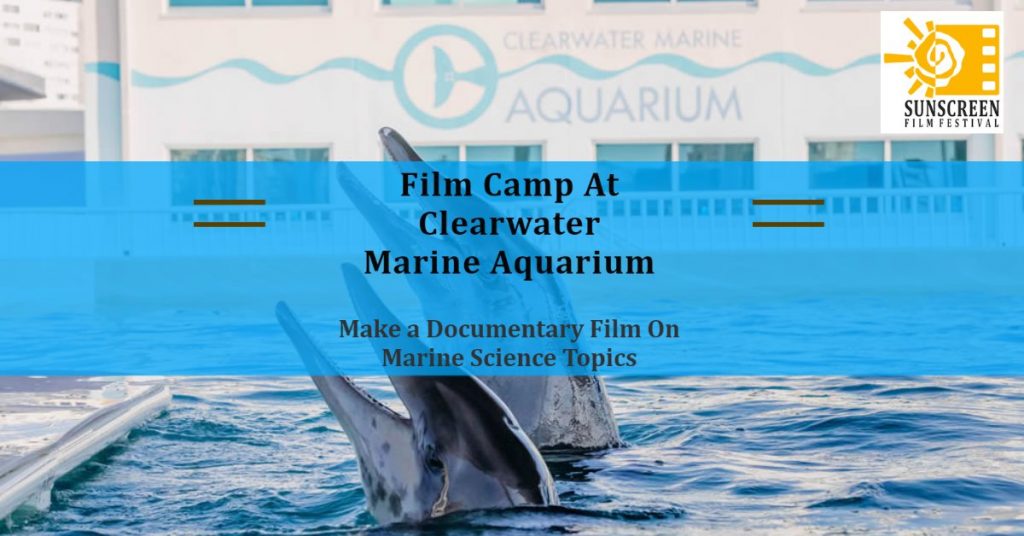 About the Event
Does your high school student have a passion for filmmaking and marine life?
The Sunscreen Film Festival and Clearwater Marine Aquarium will present a 4-week film camp teaching about Marine Science at the Aquarium and hands-on filmmaking.
Campers will be broken into teams of 5, and each team will complete its own documentary. The documentaries will be shown at a special screening open to the public at the end of the camp and at the 17th Annual Sunscreen Film Festival from April 28 – May 1, 2022.
The camp topics are:
Sea turtle nesting and lighting
Manatee conservation
Human Interaction and animal rescue
Ecotourism
Eligible for high school students ages 14-18.
Prices, dates, times and other details subject to change.
---