Experience Details
Start Date
January 18
10:00 am
End Date
January 20
5:00 pm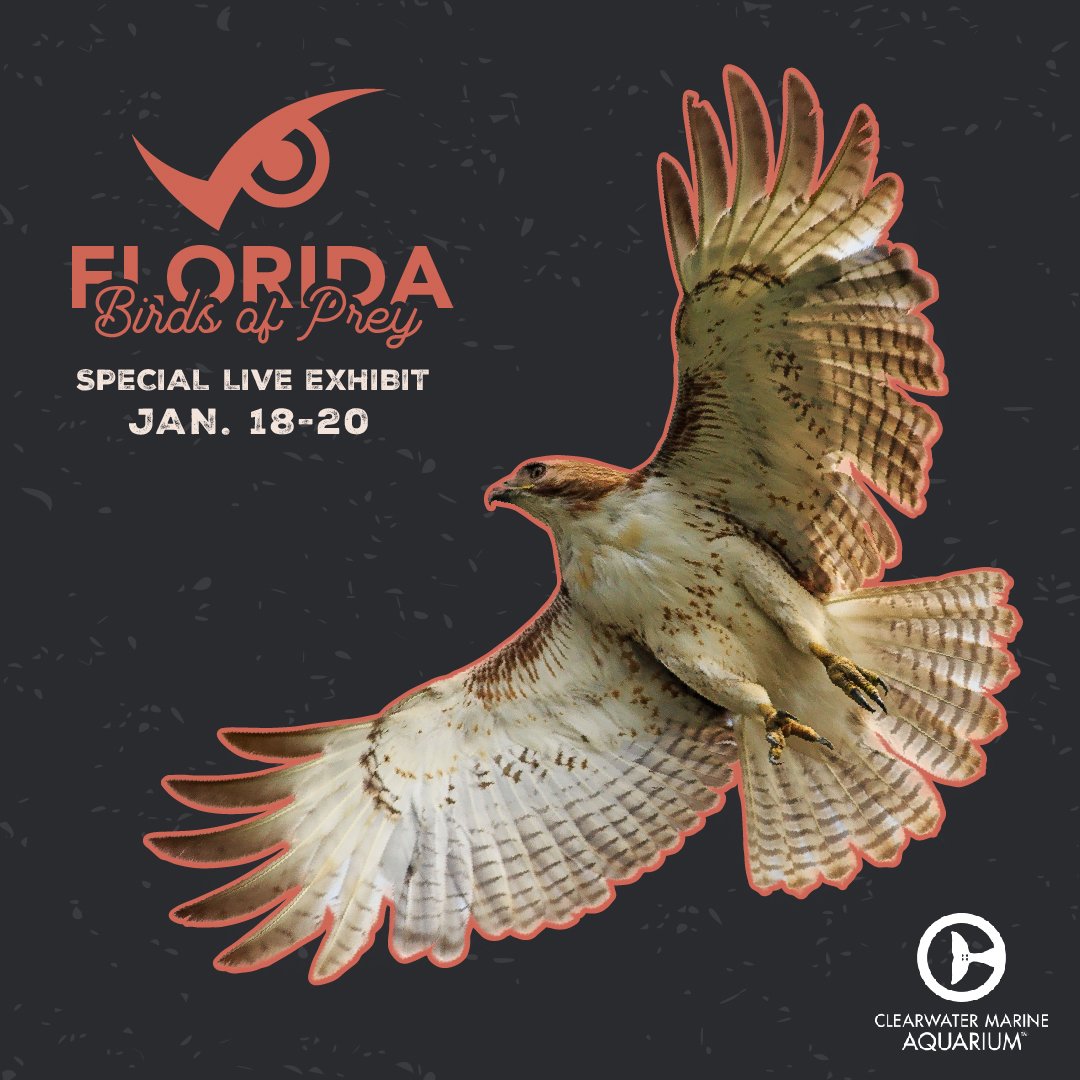 About the Event
See Rescued Raptors Jan. 18-20!
Clearwater Marine Aquarium will have a special live exhibit featuring raptors, Florida Birds of Prey Jan. 18-20. This special exhibit will be located in Atlantis Theater at CMA and is included with general admission.
---
Learn all about Florida Raptors! Boyd Hill Nature Preserve, The Narrows at George C. McGough Nature Park, Moccasin Lake Nature Park and Owl's Nest will be joining us to exhibit their rescued birds of prey.
Birds will include:
Screech owl
Barred owl
Great horned owl
Red-tailed hawk
Red-shouldered hawk
Kestrel
And more!
---
Saturday, January 18:
Florida Birds of Prey Exhibit: 10 a.m. to 5 p.m.
Boyd Hill Nature Preserve
Owl's Nest
Moccasin Lake Nature Park
---
Sunday, January 19:
Florida Birds of Prey Exhibit: 10 a.m. – 5 p.m.
Boyd Hill Nature Preserve
Owl's Nest
---
Monday, January 20:
Florida Birds of Prey Exhibit: 10 a.m. – 5 p.m.
The Narrows
Owl's Nest
---
Participating Partners:
BOYD HILL NATURE PRESERVE
THE NARROWS AT GEORGE C. McGOUGH NATURE PARK
MOCCASIN LAKE NATURE PARK
---