Celebrate the Big Game in Tampa Bay at CMA!
Start Date
February 1, 2021
10:00 am
End Date
February 7, 2021
6:00 pm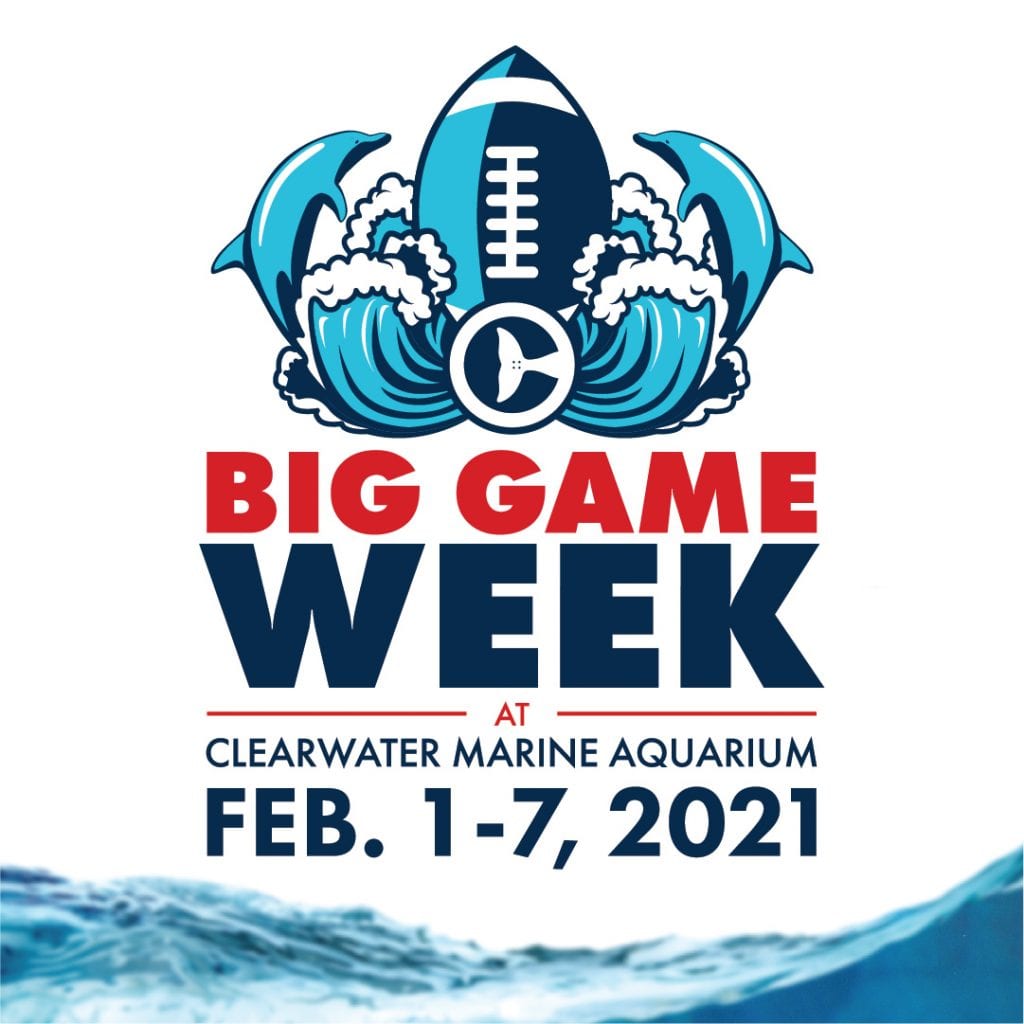 About the Event
Celebrate the Big Game in Tampa Bay all week with CMA! Find out which team Nicholas the dolphin picks to win, watch the "Otter Bowl" and enjoy a drink on the Dolphin Terrace with an amazing view. Chicken wings and other specialty menu items will be offered Feb. 4-7, and beer will be available for purchase along with our full menu at Shark Bites Cafe all week. Many of the resident animals will also be receiving football-inspired items for special enrichment throughout the week. Kick off your tail-gate celebration with us at Clearwater Marine Aquarium!
Commemorative Souvenir Cup – Feb. 1-7
Wear your pro football team apparel and receive a special limited-edition souvenir cup when you visit on Feb. 1-7!* Each souvenir cup includes one free fountain drink at Shark Bites Cafe.
*CMA Big Game Week souvenir cups will be available at Guest Services for the first 70 guests wearing pro football logo apparel each day. Limited quantities available while supplies last, Feb. 1-7, 2021. Free drink must be redeemed on visit date, Feb.1-7. Details subject to change.
Nick's Pick – Feb. 2
Nicholas the dolphin has correctly predicted the winner on his last six picks, including the recent College Football National Championship. On Tuesday, Feb. 2 at 12 pm, Nick will be making his pick for the Big Game. Watch live on Facebook, and let us know who you think will win when you visit Nicholas at CMA during the Big Game Week!
Nick isn't the only resident animal making a prediction for the big game. Find out which team Winter and some of the other animals picked in the video below!
---