Presented by BayCare

Clearwater Marine Aquarium is here to help with all of your back-to-school needs! From educational programs for your children, to relaxing yoga with our rescued resident dolphins, come jump-start your school year with CMA.
For Your Kids
After-School & Club Programs
Have you been launched into the role of teacher for the first time due to the pandemic; while also trying to juggle your own job responsibilities at home? Looking for a fun, safe, and enriching environment to help supplement your child's learning while continuing to build peer and social relationships? Bring your child to CMA for an onsite after-school program. CMA's after-school programs focus on curriculum, enhanced by the work of a marine animal hospital while incorporating math and science standards.

All programs run for four weeks through September and October. Day of the week and time will vary per program.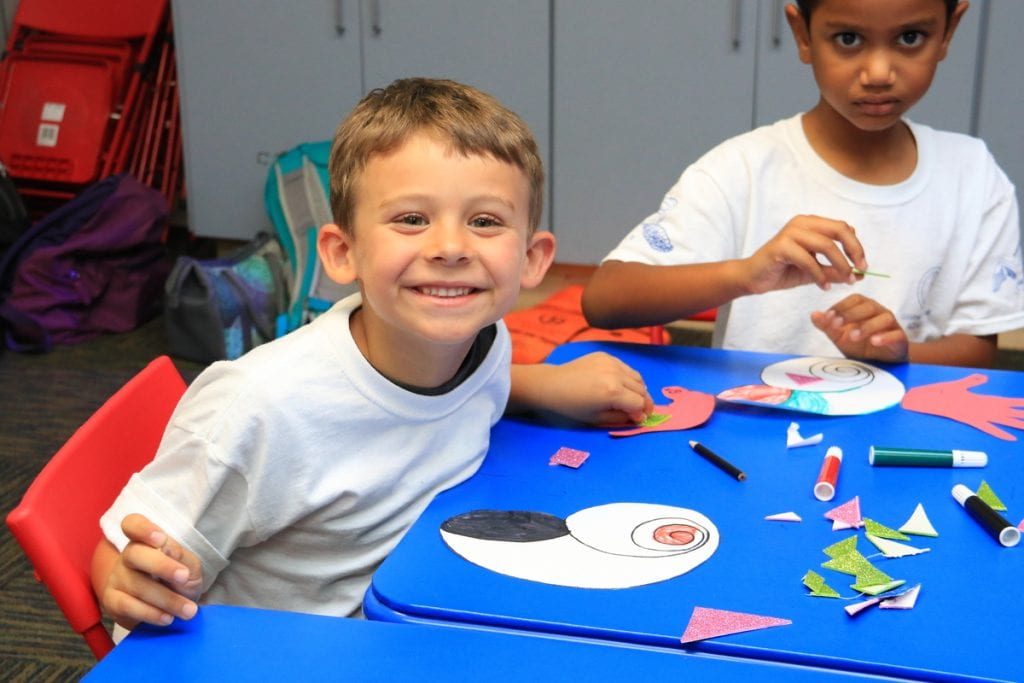 Elementary Program
Grades: K-5
Day: Wednesday
Duration: 4 Weeks
Price: $125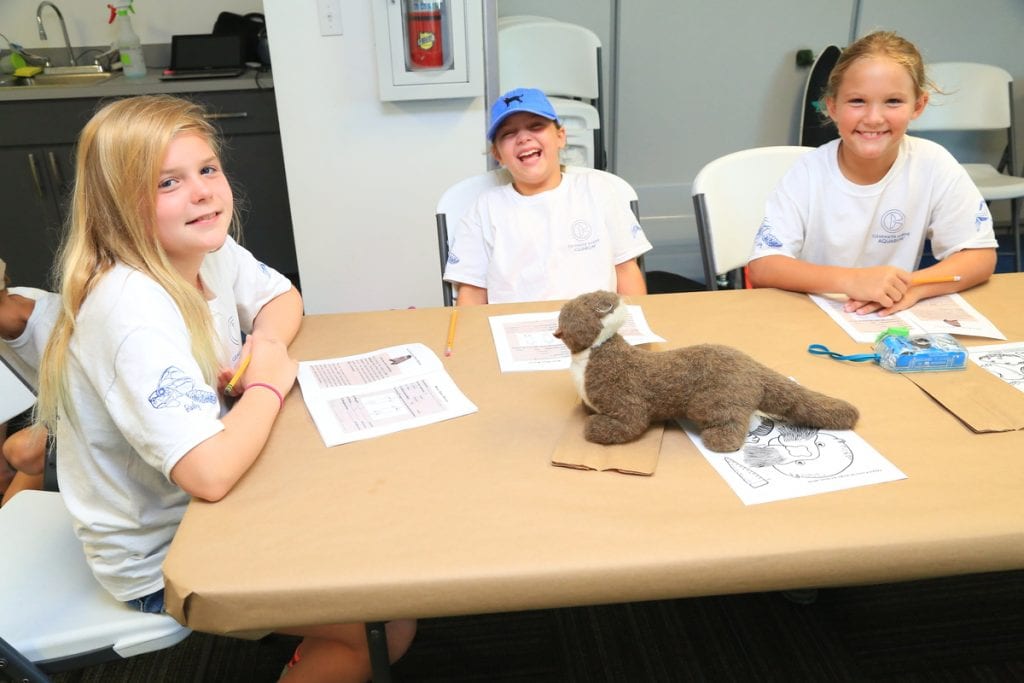 Middle School Program
Grades: 6-8
Day: Thursday
Duration: 4 Weeks
Price: $125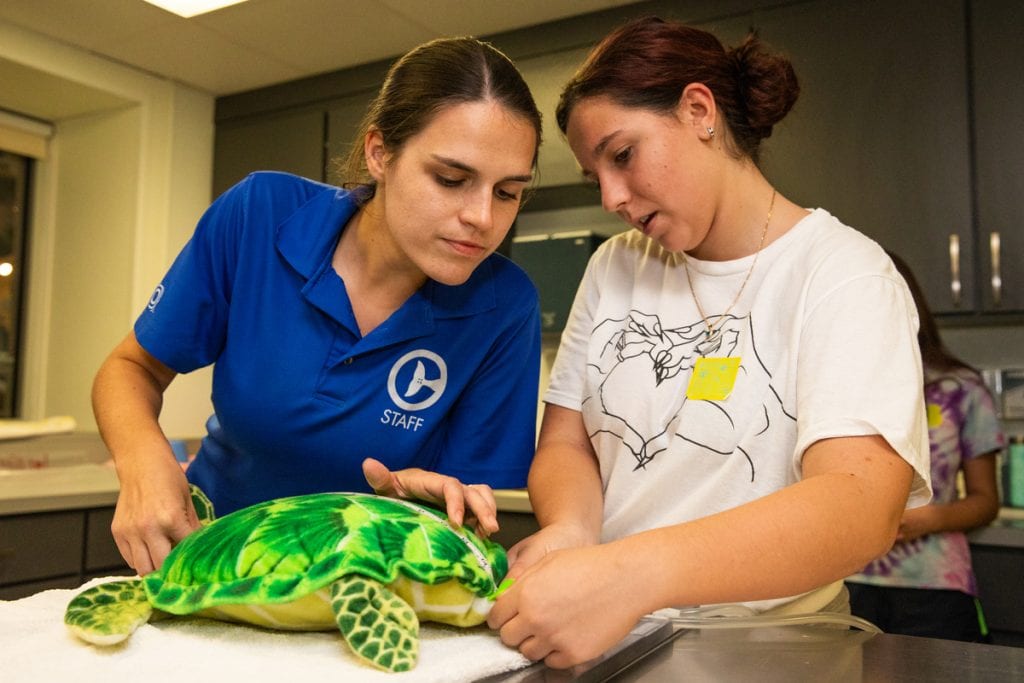 Marine Academy Club
Grades: 9-12
Day: Saturday
Duration: 4 Weeks
Price: $125
Hope's Homeschool
Join us each month for Hope's Homeschool programs. Enjoy fun, and educational programs filled with marine science based activities. Participants will explore Clearwater Marine Aquarium, learn about the work conducted at a working marine animal hospital, and explore marine science topics.
Upcoming Dates:
October 21 – Sea Turtle Snacks: Discover what our sea turtles love to eat for snacks and watch as our sea turtle team gives out ice toy snacks to our residents. Learn about sustainability by visiting our aquaponics exhibit where we grow lettuce for our sea turtles.
Homeschool Program
Student Ages: 5 and Older
Price: $25 One Child & Chaperone / $10 Additional Child
Hope's Study Buddy – Online Courses
Hope's Study Buddy courses provide virtual learning opportunities that are based on current teaching standards and review math and science concepts. Whether it is reviewing material from the previous year or supplementing your child's current curriculum, Hope's Study Buddy courses can help stimulate learning.
Each module includes short, easily obtainable lessons based on marine science concepts, an at home activity, and provide your student with opportunities to relate classroom learning with real world marine science applications. Purchase individual modules or take advantage of bundle pricing for the grade or subject.
For You
Dolphin Yoga Nidra
This tranquil offering is part of the "Parent without Me" programming for September. Allow yourself an hour of self-care and relax as stress and tension melt away among the Dolphins calming sights and sounds. This class is held in a covered outdoor space in front of the brand new underwater dolphin viewing area. Classes are offered Saturday 8:30-9:30 a.m. A blend of gentle movements will guide you into a deep state of relaxation while still maintaining full consciousness. Most commonly translated as "sleep yoga," this ancient practice has been found to reduce tension, anxiety and insomnia. Research shows that 30-40 minutes of yoga nidra is equivalent to 3-4 hours of deep sleep. Bring your yoga mat, a bolster or pillow, blocks and a blanket. You will leave feeling refreshed and renewed.

This is an 18+ event and all experience levels are welcome. A Kids Zone education program is available for kids 5 and up during the event for an additional price. Tickets include admission to the aquarium.

Dates: September 12 / September 19 / September 25
Price: $30.00 Non-Member / $25.00 Member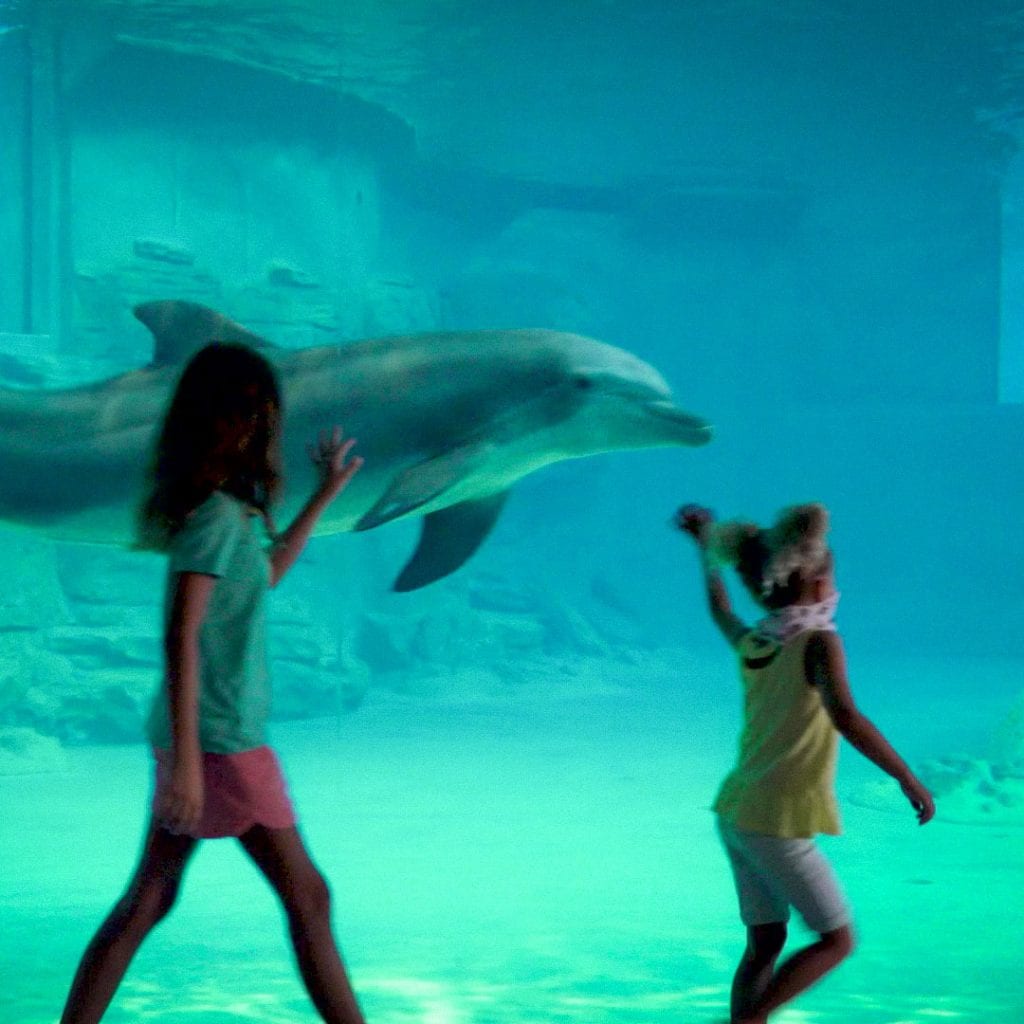 Kids Zone
Kids 5-12 can join this Saturday morning education program that includes ocean-themed yoga, a guided aquarium tour, educational lessons, and fun games or craft activities connected to CMA's animals. Available on select Saturdays during the adult Dolphin Yoga Nidra program.
Dates: September 12 / September 19 / September 25
Price: $25.00 Non-Member / $20 Member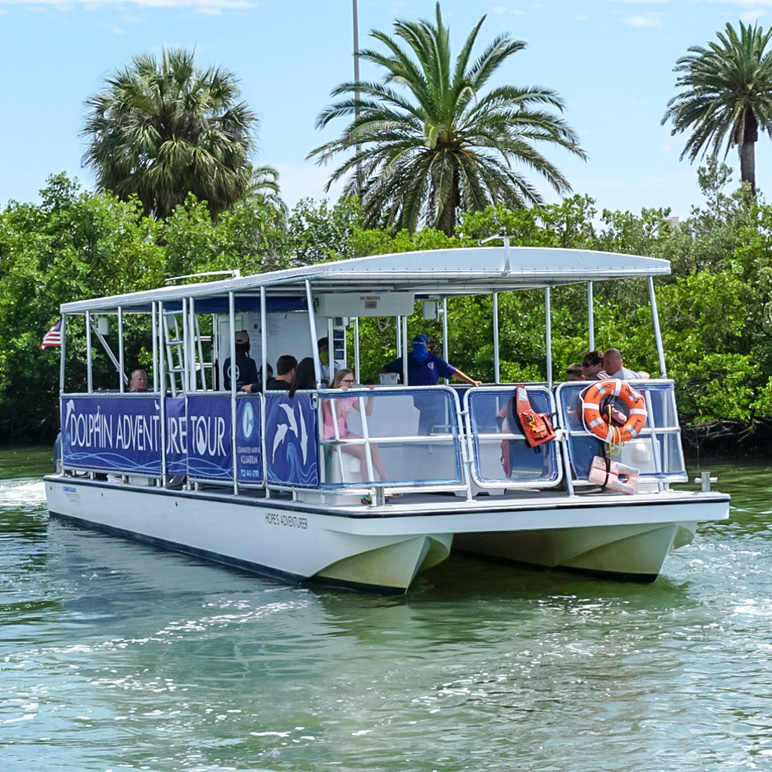 NamaSea Tour
After your relaxing hour, board our NamaSea Tour at 10:15 a.m. to become one with nature. See Clearwater Bay's local wildlife on this 60-minute eco-boat tour around Clearwater Bay! Watch for members of our wild dolphin population, birds traveling to and from the bird sanctuary island, and take-in the fresh morning air.

Dates: September 12 / September 19 / September 25
Price: $16.99
For The Whole Family
Marine Science Fest Weekends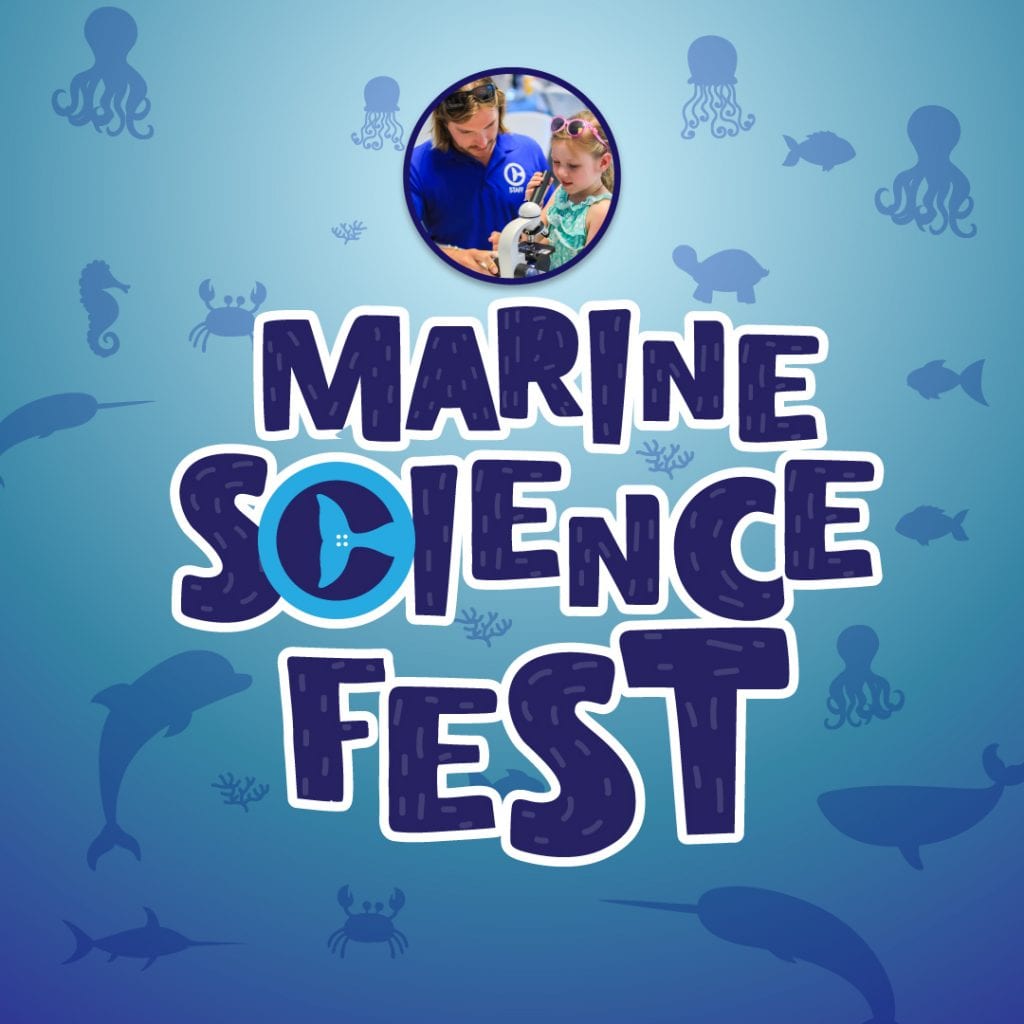 Visit CMA on select weekends through September for added educational fun for your kids!
Our Education Team will have Education Stations set up around CMA for educational crafts and games! If your child loves learning about marine life, you definitely won't want to miss this!

Dates:
September 12 & 13
September 19 & 20
September 26 & 27