Resident Animal Updates
Our animal care specialists and resident animals have a special bond! This bond is strengthened in many different ways, but one is during window interactions. Watch resident dolphins Nick, Hope and Winter interact with care specialists at their underwater windows. You'll even see how our resident otters and pelicans interact in their windows, too!
Dolphins
Nicholas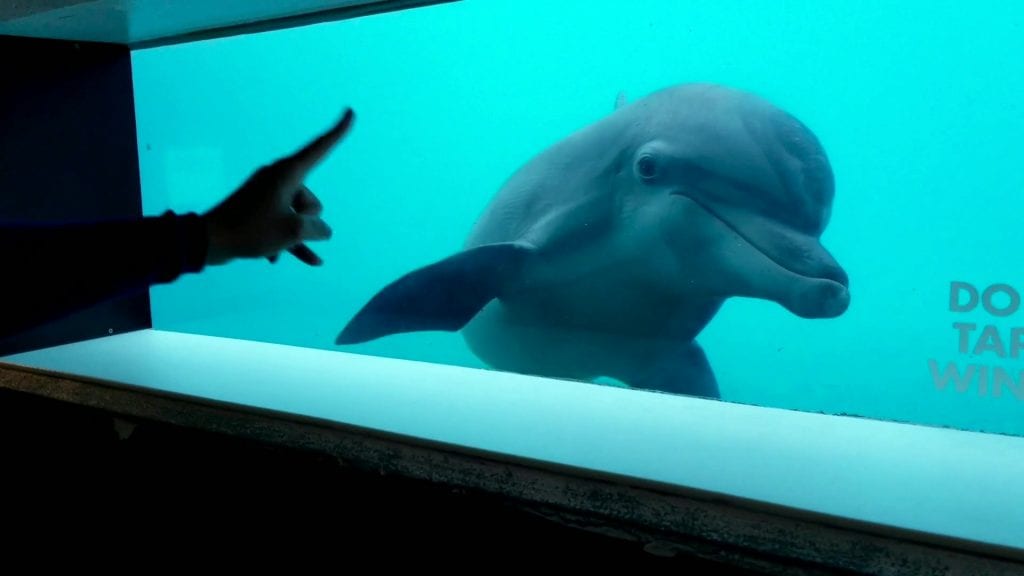 Take a look a Nicholas participating in a window session with one of his animal care specialists. This is a fun behavior that Nick seems to find very rewarding. You may see us asking him to go down to his window during one of our behavior sessions on your next visit. This is a great behavior to keep Nicholas both mentally stimulated and physically active.
You can have the chance to visit Nick's underwater viewing window on a Behind the Scenes Tour!
Winter, Hope & PJ
Winter, Hope and PJ can all be seen swimming underwater in the Winter Zone. Hope seems to enjoy hanging out near the underwater viewing windows. Each and every day she seems to find guests enriching, whether it be a friendly face by the window or someone playing hide and seek. She seems to be especially curious and interested in little babies. The Animal Care Team can also complete sessions with her at the windows and even just spend some time bringing objects down there to see what she seems to enjoy interacting with.
Pelicans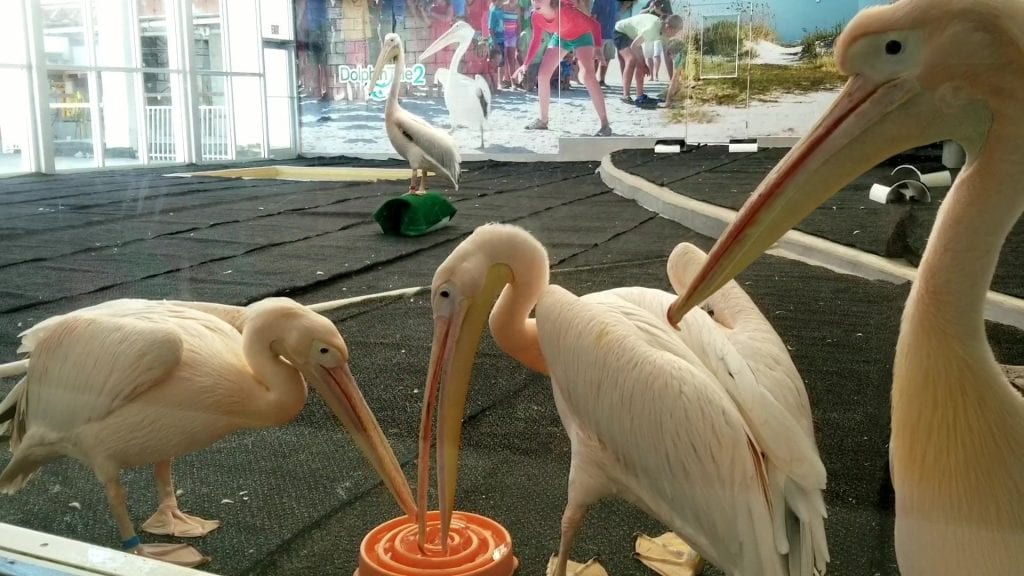 Check out Skylar Ann and Tyndall interacting with some ice enrichment outside of their viewing windows! Ricky seems to be supervising this interaction, while Matthew is hanging out on the station near the back of the habitat.
Did you know that each pelican recently just received their own colored ankle bracelet? Ricky has a green band, Matthew has a red band, Skylar Ann has a blue band, and Tyndall has a yellow band. Each bird received a bracelet so that it's easier for guests to identify each bird when viewing them through the window.
Otters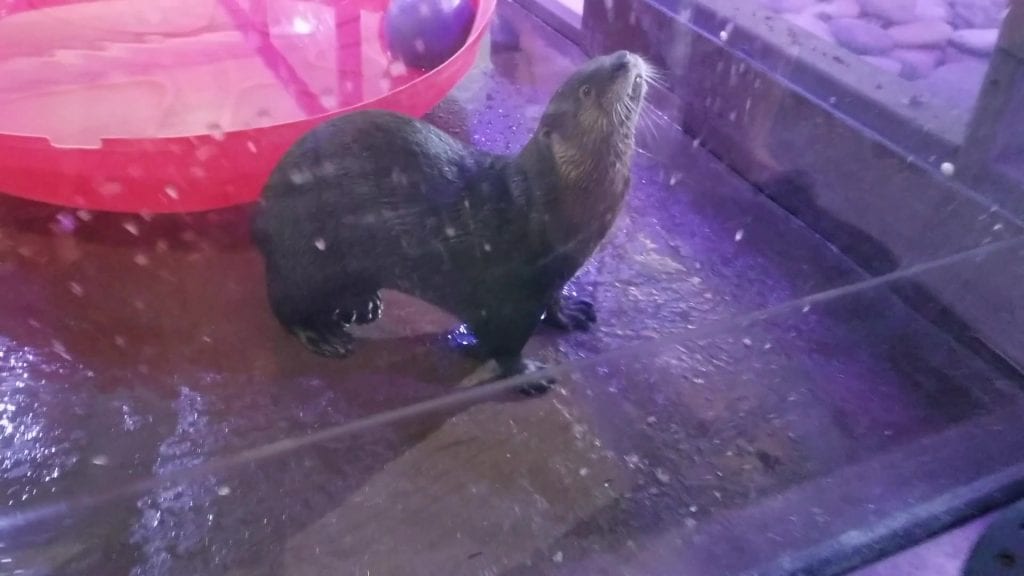 Food enrichment is a great way to switch up the animal's day. Watch as Boomer and Walle receive a larger fish to eat whole at the end of their session. Boomer seems to enjoy taking his big fish to other locations, whereas Walle hangs around to eat his while we watch through their window. Just like the dolphins, our otters know many behaviors through their window.
Be sure to look for all of the resident animals interacting with their animal care specialists on your next visit!