Celebrate the holiday SEA-son with Clearwater Marine Aquarium during our festive events and programs!
Sunset Sea of Lights Cruise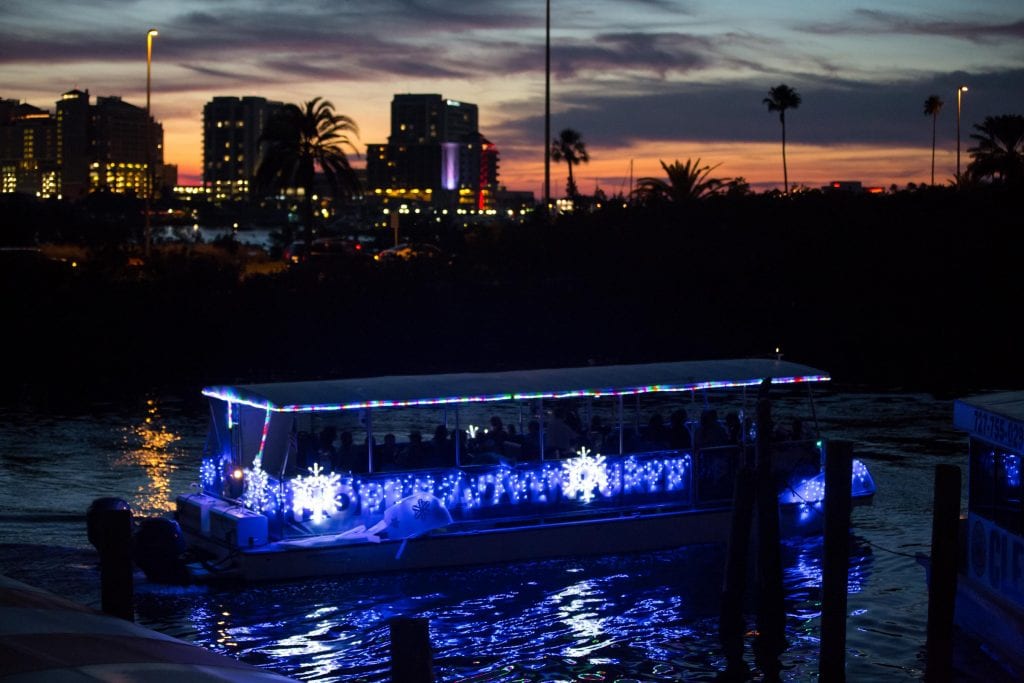 Embrace the holiday season with the Sunset Sea of Lights Cruise, and have a holly jolly time touring beautiful Clearwater Bay while watching the sunset. During this fun 90-minute boat tour, learn about local wildlife while enjoying festive music and holiday games.
Adults 21+ enjoy complimentary beer or wine, and free soft drinks for the kids. Limit 2 per person.
Dates: Dec. 26-30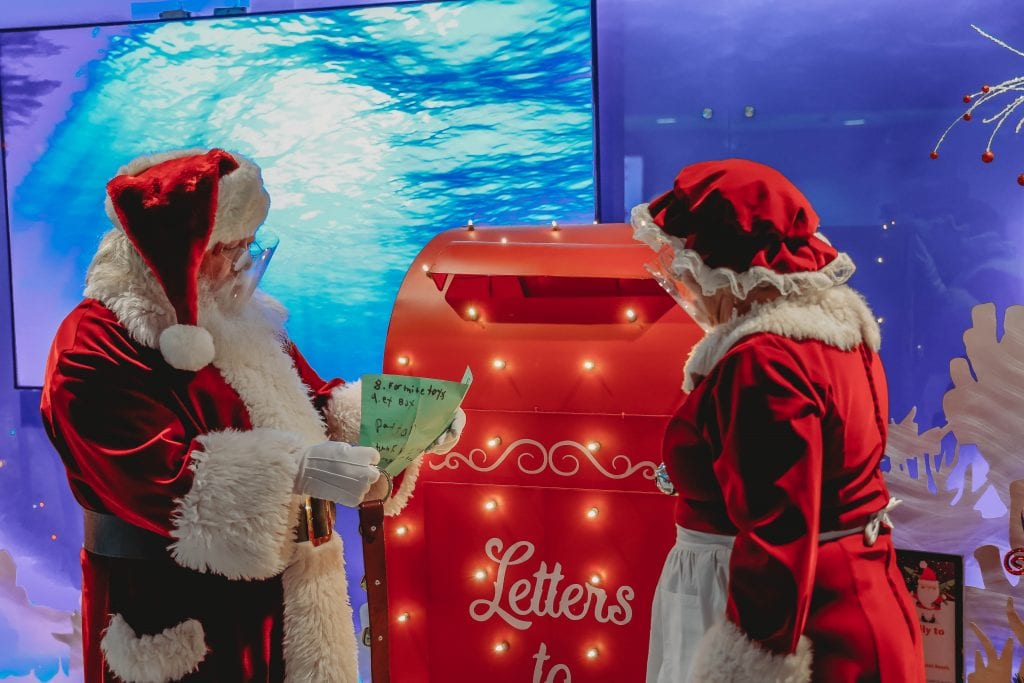 Letters to Santa
While visiting for the holidays, don't forget to bring your letter to Santa! Winter and her friends will make sure it gets delivered to Santa in a splash. You might even receive a letter in return!
Download the Santa Letter below, write your letter to Santa, and drop it in the mailbox near Guest Services during your visit!
Past Holiday Events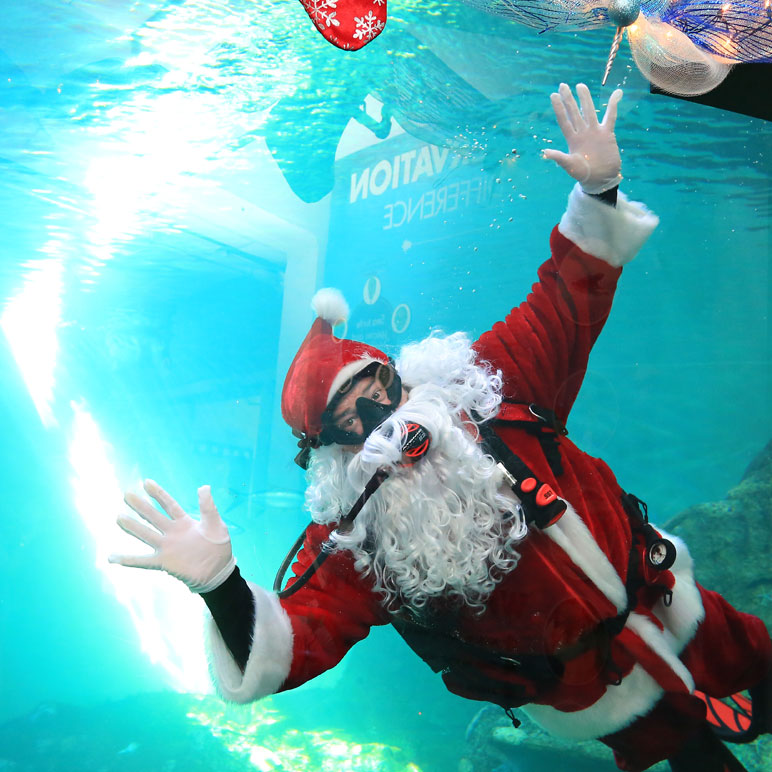 SCUBA Santa Dives!
Watch SCUBA Santa dive underwater on select weekends during the holiday season!
Nov 28-29: 11:00 a.m. and 2:30 p.m.
Dec 5: 2:30 p.m.
Dec 6: 11:00 a.m. and 2:30 p.m.
Dec 12-13: 11:00 a.m. and 2:30 p.m.
Dec 19-20: 11:00 a.m. and 2:30 p.m.
Included with admission.
Holiday Dolphin Yoga Nidra
Join CMA for a relaxing, guided, and festive meditation on Dec. 12 from 6:30 pm to 8 pm!
(Dolphin) Dive into the holiday spirit with 90 minutes of self-care relaxation as stress and tension melt away among the dolphins. Wine & beer will be available for purchase during the 21+ event!
Price: $30.00 Non-Member / $25.00 Member
Holiday Family Fun Day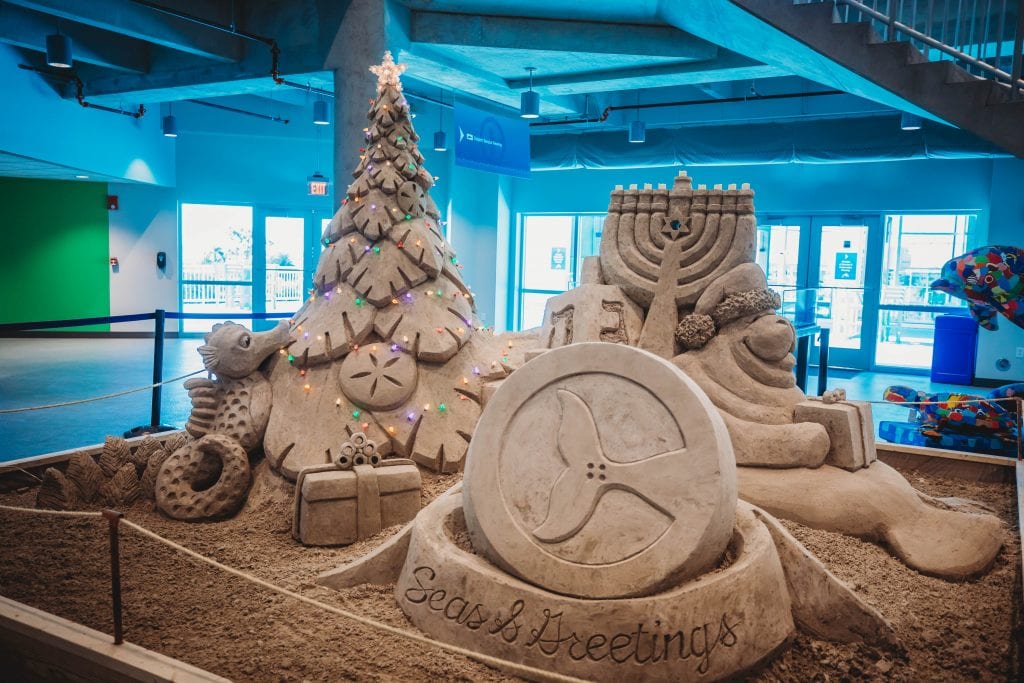 Celebrate the first day of winter with Winter the dolphin! Join Clearwater Marine Aquarium to kick off your holiday season with marine themed crafts and activities. Get a special tour before opening hours to see all of CMA's rescued animals. Wear your favorite holiday outfits and come get festive!

Date: December 21
Time: 9 am to 12 pm
Price: $15.00 per person (Guests under 18 must be accompanied by a parent or chaperone)
Aquarium admission is not required or included.
Breakfast with Santa
Enjoy a delicious breakfast before your jolly visit with Santa and Mrs. Claus on December 5!

Wear your festive sweaters or pajamas and visit CMA for a day filled with holiday cheer! A delicious, holiday style breakfast will be served with warm French toast, waffles, biscuits and gravy, and more! After breakfast, visit with Santa and Mrs. Claus for a family photo that's perfect for your holiday card!
Breakfast with Santa tickets include Admission, breakfast, and one family photo with Santa!
Ticket Pricing (tax not included):
$44.99 Adults / $34.99 Kids
Members receive a 20% discount on tickets.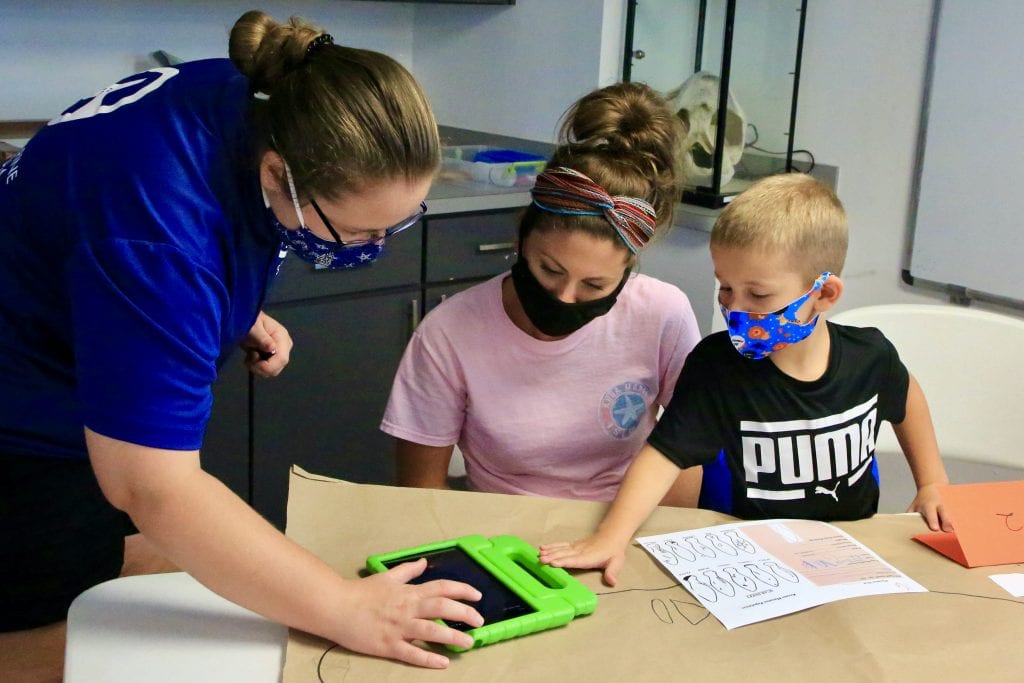 Holidays with Hope's Homeschool
Spend your holiday break with Clearwater Marine Aquarium and Hope's Homeschool. Participants will explore Clearwater Marine Aquarium and enjoy fun, educational programming all about our work at CMA. Each morning has a specific marine science focus to explore. Choose one program day or spend all three days at CMA with a combo price including one day of admission.
November 23: Rescue Clearwater
Be the "first on scene" to learn how Clearwater Marine Aquarium responds to animals in need. Participants will get hands-on through mock scenarios and activities to simulate a true animal rescue event. This program will highlight our newest resident Rudolph, a rough toothed dolphin, who was rescued this winter. Participants will enjoy a private Q and A session with an animal care specialist who works with Rudolph.
November 24: Animal Care 101
Visit the home of the two most famous dolphins in the world—Winter and Hope. Learn about animal medical husbandry, and how our animal care providers use psychology to care for our resident animals through engaging activities. You will create and participate in dolphin enrichment through our underwater viewing windows.
November 25: Fun With Fishes
Did you know there are over 32,000 species of fish in the world? Explore the difference between cartilaginous (sharks, rays, and skates) and bony fish at Clearwater Marine Aquarium through educational activities. You will embark on a "Sea Life Safari" boat ride to collect research during a trawl collection and learn how to identify the fish species in Clearwater Bay.
Singe-Day Price: $35.00 (one child & chaperone); $15.00 per additional child
Three-Day Combo Price: $100.00 (one child & chaperone); $45.00 per additional child
Time: 9 am to 12 pm
Sunset Cruise with Santa
While the real Santa Claus will be busy preparing for his big day, our boat tour staff will be dressed in festive outfits celebrating the Santa spirit with you on board during this fun 60-minute boat tour! Learn about local wildlife while enjoying festive music and holiday games.

Dates: November 21 & 22 / November 27 & 28
Price: $24.99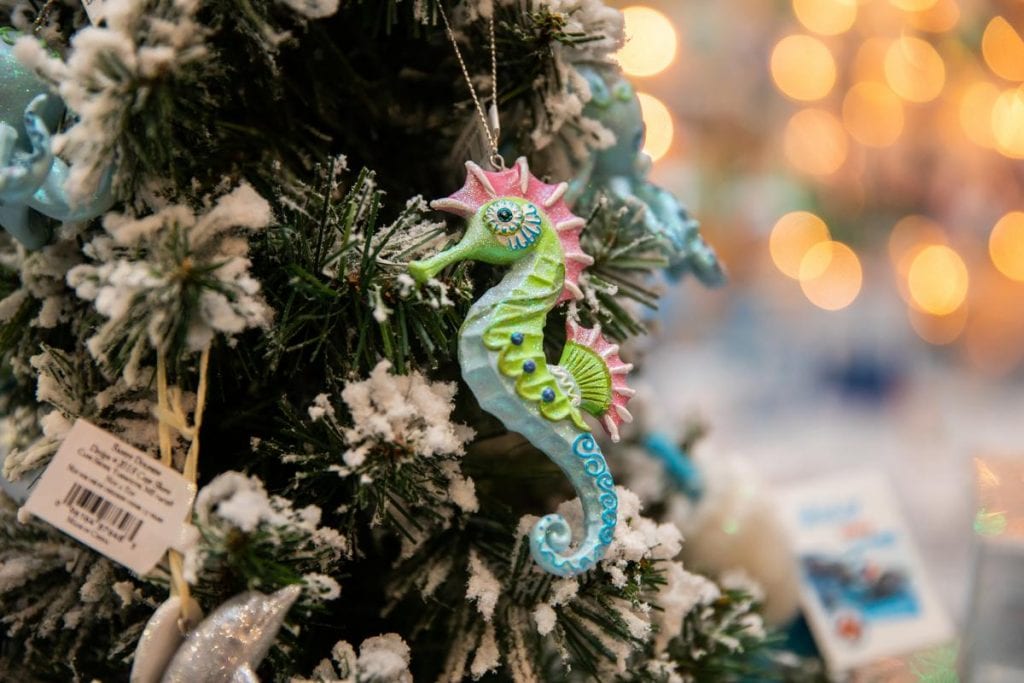 Holly Jolly Market
Shop local vendors while visiting CMA for holiday gifts on November 27 & 28!
From 10 am to 4 pm, the fourth floor of our newly opened expansion will feature booths and vendors of like-minded businesses offering unique gift ideas. Find handmade soaps and candles, art and jewelry, gourmet food, eco-friendly fashion, and more!

Access to the market included with Admission!
---
CMA has implemented significant additional safety precautions to protect staff, animals, and guests while ensuring a fun and educational visit with limited guests.