Guests will explore the deep, dark, undersea world and learn about the creatures who have and do call it home.
Exhibit Details
Exhibit Dates

October 1-May 22

Location

4th Level
Admission

Exhibit access included with aquarium admission. VR Experience available separately.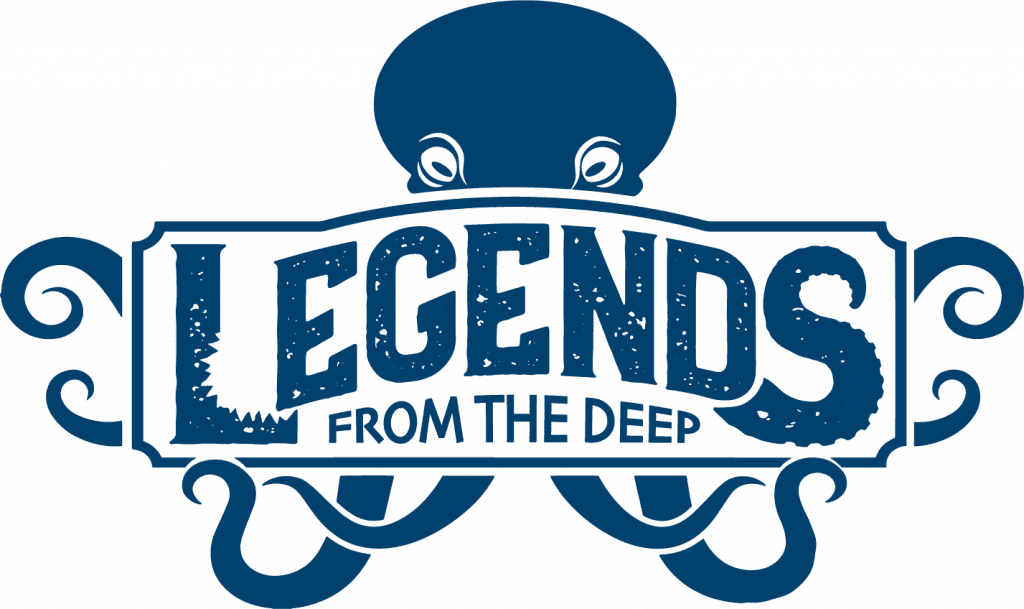 About the Exhibit
Just in time for Halloween, Clearwater Marine Aquarium proudly presents an exhibition that is guaranteed to thrill & chill while also educating visitors on the amazing and mysterious wonders that lurk beneath the surface of our oceans. Legends from the Deep explores the spectacular deep dark undersea world of creatures so strange you would think they are right out of a science fiction movie. In many cases these creatures actually did inspire Hollywood horror flicks. With areas as deep as 35,000 feet and 139.7 million square miles of the earths surface, 80% of the world's oceans have never been explored. In fact, new species are being discovered every day by scientists all over the world. Legends features many of these animals, how they live, and explores some of the weird, creepy, and amazing habits and features that make them remarkable.
Numerous threatened and endangered species are featured through exhibitory in this multi-media exhibition that highlights living, prehistoric, and mythological creatures that have become legends and folklore. These majestic creatures from the deep evolved unencumbered for millions of years sharing the world's oceans in harmony with a plethora of life forms. Yet now humans share some of the same habitats, and we are learning that our day-to-day activities are having a dramatic impact on most whale species.
Guests will learn how pollution, entanglement in fishing gear, and vessel strikes are negatively impacting these creatures we love. Most importantly, guest will learn of the rescue and research done by CMA and how there is hope in action. Visitors will learn how they too have a role in affecting change on human behavior and improving the chances of survival for these critically endangered animals.
Virtual Reality Experience
Clearwater Marine Aquarium has partnered with award-winning virtual reality entertainment group Immotion to bring a fully-immersive VR theatre complete with state-of-the-art motion-platform seating technology to CMA during the exhibit.
Deep Questions
The special exhibit will be on display for a limited time during regular operating hours October 1 through May 15 at Clearwater Marine Aquarium's new Visitor Center.
The VR Dive is an add-on experience. Tickets can be purchased on-site or in advance online.
You do not need a reservation. The entire exhibit is included with admission except for the VR experience. The VR Dive runs approximately every 12 min and can be booked online or on-site without a reservation.
Member Access All Year!
Experience this incredible new exhibit as often as you want as a CMA member! Legends From the Deep will be an evolving exhibit through the fall and winter with new exhibit additions, special screenings and speakers to be announced. Become a CMA Member and receive exclusive news and access!
Immersive Exhibits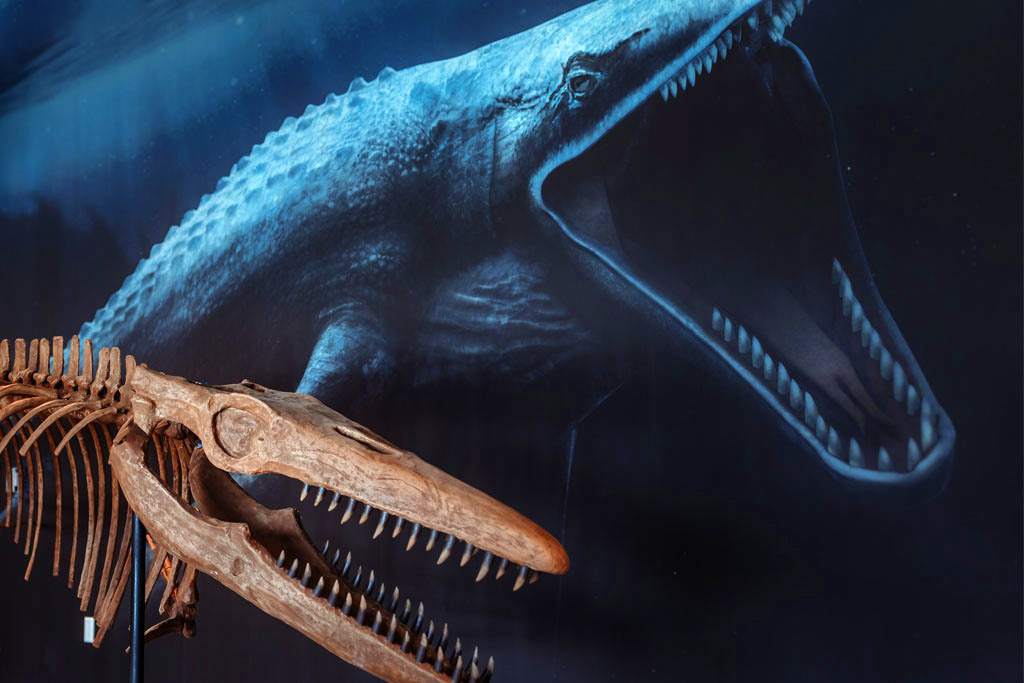 Through a variety of exhibits, artifacts, and models, visitors will learn all about these creatures from the deep as well as engage with educational kiosks and models. How big is a Giant Squid? How deep can they dive? How do they eat, and how much can they eat? Guests will learn all about the physiological attributes to living in the deepest darkest place on Earth as well as the weird things these creature do to survive.
Exhibits are all designed to keep the little ones engaged while providing a wealth of intriguing information for those eager to learn and understand. Exhibits and displays are designed to ultimately educate the guest on the conservation of these very special and unique species.
Virtual Reality Dive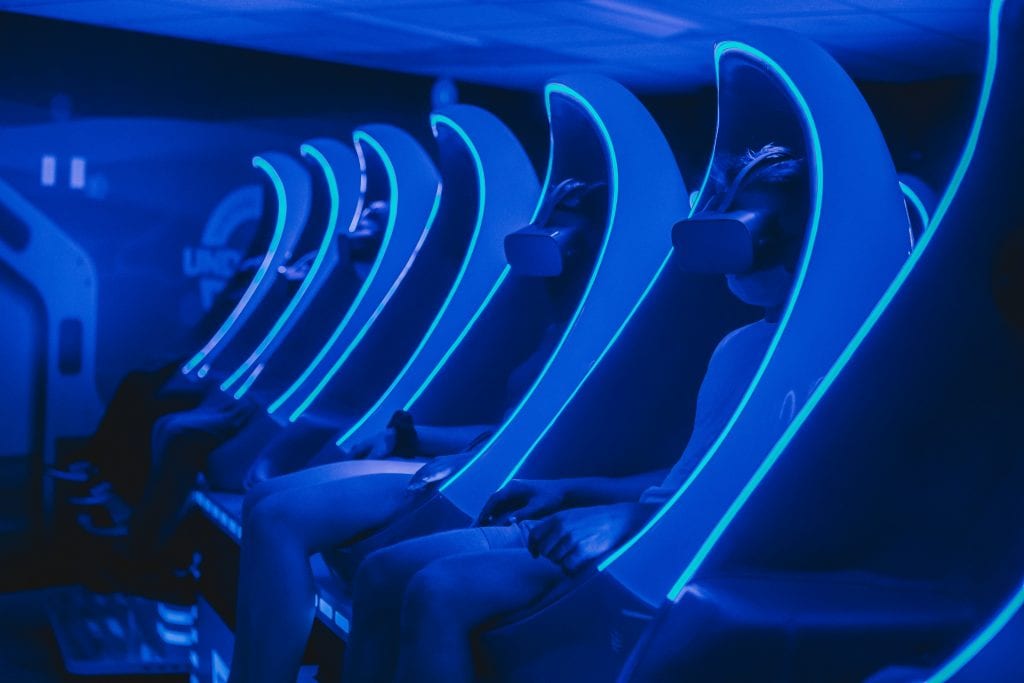 For those who want to truly immerse themselves in the world of Legends From the Deep, guests will have the opportunity to dive right in and swim with worlds largest tiger sharks in a breath-taking virtual reality experience. The 22 seat "Undersea Explorer Virtual Reality Theater." immersive experience features state-of-the-art, motion platform VR technology that transports guests to the ocean's depths.
These experiences, created by an Emmy Award-winning documentary team, present live-action educational and adventurous content guided by marine biologists and wildlife experts. With a mission to support marine conservation through the creation of engaging events,"Undersea Explorer" features cutting-edge technology syncing 360-degree stereoscopicVR with dynamic motion seating for the ultimate below-the-sea adventure. VR dive goggles are sanitized in a UV light machine after each viewing.
No reservations required! Tickets are available on-site or online in advance. Members receive a 10% discount!