Join us virtually in celebration of Sea Turtle Awareness Day on April 10!
Date
April 10
10:00 am – 6:00 pm
About the Virtual Event
Support our Sea Turtle Conservation Program!
Clearwater Marine Aquarium is responsible for surveying 21 miles of sandy beach along the Pinellas County shoreline for sea turtle nesting activity. All species of sea turtle are threatened or endangered, which is why it's critical that we protect them. It is estimated that only 1 in 1,000 hatchlings will survive into adulthood. Due to the dense human population of Pinellas County, we have significant issues with artificial lighting causing hatchling disorientation events. We also work to protect nests from other dangers such as predators and beach-goers.
Tune in for a special Facebook LIVE at 10 a.m. ET on April 10 with our Sea Turtle Nesting Team during a beach clean-up in preparation for sea turtle nesting season and learn how you can help us celebrate Sea Turtle Awareness Day! Visit our Facebook page.
How You Can Help: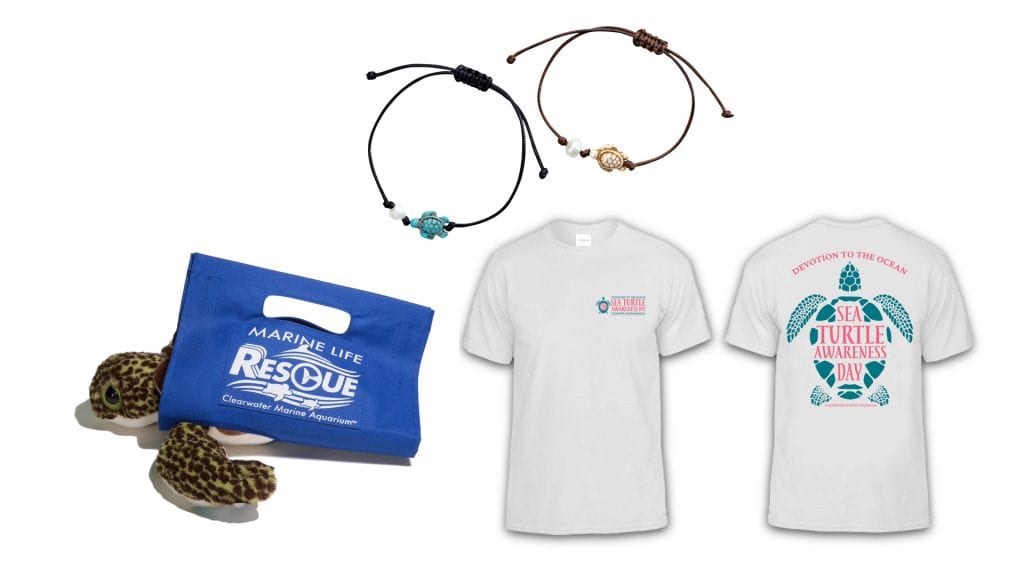 Become an ambassador and donate to receive a sea turtle bracelet, turtle plush with rescue stretcher, or a commemorative Sea Turtle Awareness Day t-shirt. 
You can protect a nest by purchasing a sea turtle plaque. Your plaque will mark a nest and help us protect sea turtles.
Learn more about sea turtle nesting season and follow tips to help protect sea turtles, including using sea-turtle friendly lighting, cleaning up trash and removing obstacles from beaches.
Watch the video below to learn how our Sea Turtle Conservation Program patrols nests and helps rescue and release hatchlings during nesting season.
Sea Turtle Awareness Day (Virtual)
10:00 a.m. to 6:00 p.m.
All proceeds go toward supporting CMA's Sea Turtle Conservation Program & Nesting Patrol efforts!
Prices, dates, times and other details subject to change.
---